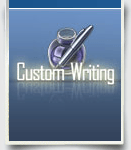 The benefits of College Sports can be many, from a healthy lifestyle and a hefty scholarship to making many new friends and having more opportunities to travel. However, college sports are not entirely without drawbacks and some of them can impact your whole life and career after college.

Knowing those drawbacks is crucial in order to make the right choice and not to regret afterwards, so here are the main ones: huge time commitment, lack of academic achievement, health issues and exhaustion, emotional troubles.

Huge time commitment

When deciding to take part in any kind of college sport, you effectively commit a large part of your daily time to that sport. Practice sessions are common every day if not even twice per day and actual competitions can also take an important part of your time. This means that there might be no time on the weekends to visit family or even no time for simply hanging out with friends or relaxing with a hobby.

Moreover, you might not be able to go out late or to stay late at parties and have as much fun as you want, as there are often curfews imposed or strict requirements for those participating in college sports. Even worse, college sports might actually require so much of your time that your whole life in college becomes the sport itself and you find almost no time for actual study and academic activities. In turn, this can lead to the next important drawback.

Lack of academic achievement

With most of your time taken up by college sports, it is no wonder if you fall behind and end up struggling to just pass the exams. It takes extremely good time planning in order to avoid this problem and still find the time to study. However, finding the time is not enough: you have to be rested in order to be able to study effectively and quite often, after intensive training for the sport of your choice you might find yourself preferring to just sleep rather than start studying.

To still succeed academically while taking part in college sports requires one to effectively balance two very demanding activities, maintain them both in focus and always remember that study is supposed to be the main purpose of going to college in the first place.

Health issues and exhaustion

Even if one manages to balance successfully college sports and academic achievement, there is always the danger of becoming simply too exhausted in the process, both physically and mentally, or even emotionally. Moreover, taking part in college sports carries also the risk of injuries that might disrupt your study or, in the worst case, be permanent and thus affect your whole future life.

Emotional troubles

The emotional aspect of college sports is often overlooked, but it should be carefully taken into consideration. On one hand, sports can boost your morale when your team wins, but a loss can have truly devastating effects as well. Moreover, if you decide to practice a sport and you don't manage to be very good at it, you might find that you go to all the practice sessions, but you don't get to play in any of the matches. Whether this bothers you or not and whether you can effectively be satisfied even if you don't manage to become very good at the sport you've chosen, is up to you to decide, but you should be very sincere and honest with yourself.

If being good at it is very important to you and playing in the important matches is very important to you, you might want to carefully assess how much time and work you need in order to achieve those, before committing to any particular sport. Otherwise, the negative impact on your self-esteem and emotional wellbeing might be very high and this will surely reflect on your academic achievement and even your whole life afterwards.