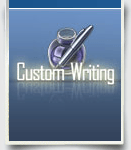 Self realization is the key to a successful and rewarding Career, but this can often be achieved only by choosing an adequate educational path. However, relatively few people know right from the start which educational path they should choose or even which career they should pursue.

The following clear steps will help you narrow down your choice and plan best your educational path: know yourself, explore roles and careers, keep your options open, finalize your choice.

Know yourself

It shouldn't come as a surprise the fact that the very first and key step towards choosing the right educational path is in fact to get to know yourself better. After all, it's your self-realization that you aim for and there is no way you can achieve that without knowing very well what your talents and skills are and what you like (or hate) doing.

To identify your talents, think of what you have always been quite good at or you found easy to do. Don't search only for large things such as "organizing parties", but think also of more general abilities that you might in fact use everyday even without noticing: are you perhaps agile, or perhaps you naturally combine colours well, you identify easily a tune from just a few sounds or you like listening to people and they find you soothing? All those are in fact natural abilities and once you know them, you basically know what you are likely to be very good at.

Unlike talents, skills are learnt rather than inborn. Skills refer to how well you are able to do something. Of course, the extent to which you can develop each skill often depends on your talents as well. However, knowing your current skills shows you what you can actually achieve right now and can help you understand what other skills you need to learn for your chosen career.

Finally, knowing what you like doing is tremendously important as you cannot truly succeed (and be happy) if you are not doing something that you love. To find out more about yourself you can also take personality assessment tests that match your personality with known careers.

Explore roles and careers

Once you know your talents, skills and preferences, it's time to actually explore a bit the potential roles and careers. Start with as many careers as you think might interest you and then do a bit of research to find out what kind of skills and talents are likely to be required by each of them. Keep on your list only those that are quite a good match with what you know about yourself. When you research, try also talking to professionals working in the role and career of your choice, volunteering or otherwise getting to see for yourself what that work really means.

Keep your options open

Even if you managed to narrow down your list of careers to only a few (or even a single one), don't close all your other options by specializing too soon. You might still find later on that you want something else. To keep your options open, choose first to learn the core subjects rather than specialized ones and focus first on universal knowledge and general skills such as critical thinking, computer use, fluent and clear writing, public speaking and presentation. Those will help you anyway in any career you choose and they will also offer you flexibility later on to change your career if something goes wrong.

Finalize your choice

Taking into account all the steps above, finalizing your choice should not be that difficult anymore. Compare your current skills with those required by the careers that you researched and liked best. Consequently, find out what educational path would get you where you want, remembering also to always choose first to gain more general new knowledge and skills rather than specialized ones. Then go ahead on your chosen path, but don't forget that you can still change your career at any time, as you continue to discover and learn.