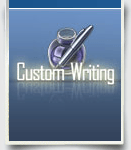 If you are unsure about whether you really want to work according to your Major after you graduate, don't worry: the short answer is that you don't have to. Moreover, if you choose not to, you would certainly not be the only one to do so, as such decisions are more frequent than you might think.

After all, you start your major with some understanding of the work that it prepares you for, but it's actually during your studies that you get a better understanding of what that work really is. So if you find that you changed your mind and you would not really want to work according to your major, don't worry, but instead focus on graduating nevertheless (it helps anyway) and keeping your options open. Working in a different area than that of your major might be relatively common, but it takes a bit of extra effort to make the change smoothly. Here are some concrete ideas to help you make the most out of it.

Focus on the skills, not the tasks

While every subject requires you to complete specific tasks that are relevant to the domain in which you are supposed to work afterwards, the truth is that with every task you accomplish, you also learn, practice and develop some general skills. After all, an essay or a report still requires dilligent research, critical thinking and good writing, regardless of whether the topic is specific to Marketing, Information Technology or Arts. To make it easier for you to work in a different area than the one of your major after graduation, identify those general skills that you can acquire during your study and focus on developing them as best as you can. Such skills will be very helpful, no matter what you choose to do afterwards.

Look for work at the intersection of domains

Even if you would like to try something different than your major, it doesn't have to be something entirely unrelated. Quite often, the easiest way out of this situation is to look for work that is related in some way (even remotely) to your major, but focuses on different aspects. This is a good approach not only because you actually directly benefit from your studies after all, but also because you have in fact an advantage. For instance, if your major was related to Information Technology (IT), but you would like to take up writing or journalism instead, start looking for writing assignments on topics related to IT. Your thorough knowledge of the IT domain gained during your major will help you write better articles on such topics and that will surely make a difference.

Follow your dreams

Your major is just a part of your studies, but it is not everything and surely it doesn't force you to do for the rest of your life something that you don't like or even hate doing. Don't abandon what you started and finish first your studies, as everything you learn will help you even if you never work in that domain exactly. Use your major and your studies as a resource, extract from them as much knowledge and training as you can, as well as understanding of a domain, but don't let your major make you abandon your dreams.

After all, mistakes (even in choosing one's major) are the way we learn and if your major made you realize what you actually wanted to do, then you still got something very important out of it. So focus on what you like doing, use what you learned during your major and don't be afraid to experiment with jobs that don't necessarily seem the usual job for a graduate with your major. What matters at the end of the day is that you do what you like and are good at it!