A foreign Language is an important asset in anybody's life. Whether you want to travel somewhere exotic, backpack through Europe, for example, or perhaps you hold an important position in a company with global reach and would need to relocate abroad in order to move ahead in the organization, knowing additional languages can be vital.

Perhaps, on the other hand, you just want to learn a cool foreign language, like French or Portuguese, in order to appreciate a whole new world of poetry or literature.

Most of us find it difficult to make time for language classes, or to afford them. What can you do to circumvent these obstacles? There is a very simple solution. There is an online service that offers you a chance to contact a real professional tutor who can personally help you to enhance your foreign language skills. The site is called Myngle.com, and it is a multi-language online school.

Pros

First of all, we want to emphasize the fact that Myngle offers a sizable 50 language list of courses to choose from. This poses a challenge in figuring out whether any of them are superlative.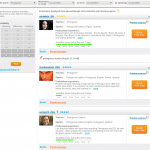 A sizable number of online reviews suggest that Myngle is a great service for folks who want to acquire a foreign language. There are also reviews suggesting the exact opposite, but to be fair, these are limited in number.

What we like is the simplicity of the system: you choose a language, a competency level, location, applicable time zone, and your preferred time slot for a lesson. The site will give you a list of possible tutors from whom you can choose.

The site also displays teacher biographies and professional skills, as well as student feedback, so you should be able to make the right choice for yourself, based on what you are looking for in an instructor. All their teachers go through a standardized training program created by Myngle.com.

The system looks fairly straightforward. When registering you also have the option of providing your Skype ID.

I said option, because Myngle has its own VoIP service, which will serve as your primary communication tool. Thus, it seems that the technical side of the service is flexible, and at the same time, simple.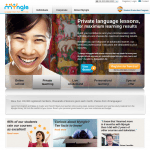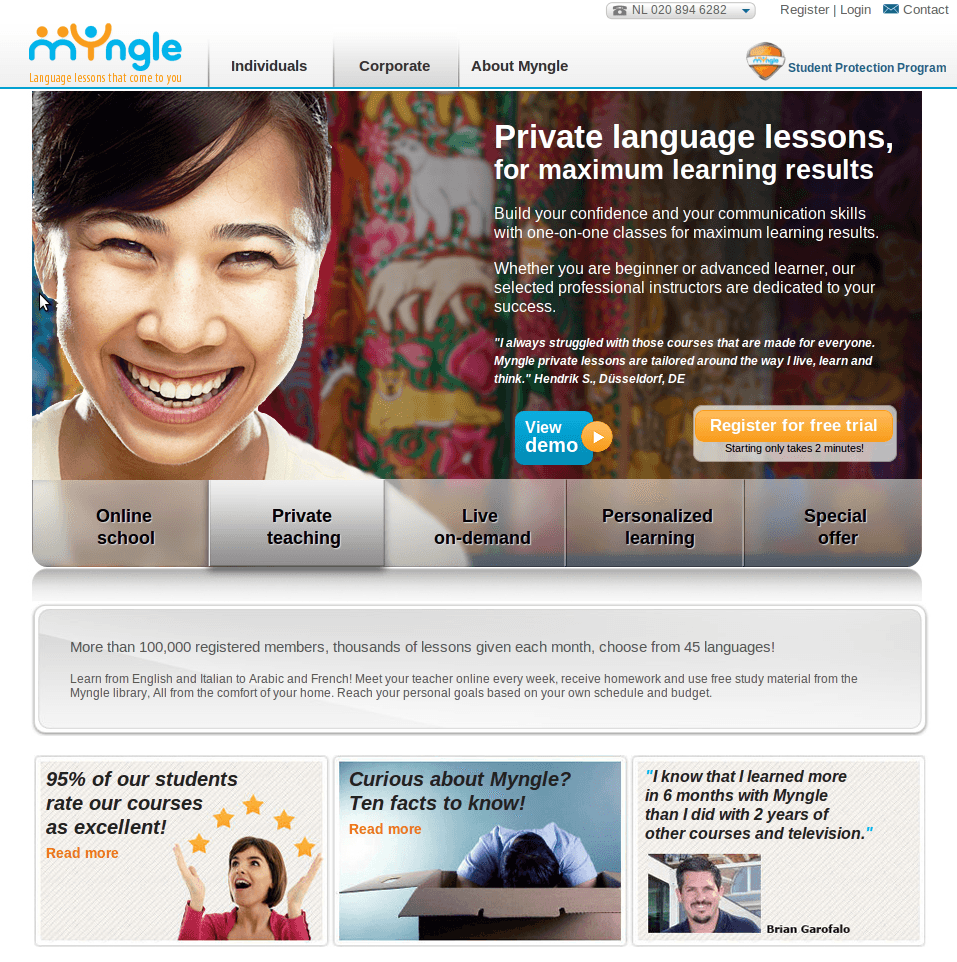 We also liked the tutoring options for the service: there is an extensive list available. Of course, the number of available professionals is smaller if you choose from among the more unusual languages (e.g., those that are not as widespread as English, German, French, Italian, Spanish, Portuguese, etc.).

This is understandable, so if you're interested in Czech, Marathi, or even Cebuano, for example, then you might find a tutor in your language of choice to be less available at all convenient times. There is a free trial offered.

Cons

The informational content of the site is rather scarce – there isn't that much to see for an average person who just happens to be browsing through the site in search of relevant info. In addition, you can find yourself confused by pop-up sites such as Pimsleur.com, which is apparently unrelated, and offers a completely different instructional technique!
Their social destinations also seem to be under-managed to a certain extent. First of all, they don't have a proper Facebook page. They do have more than a thousand followers on Twitter, and they frequently tweet, but they don't interact with the followers that much.

Conclusion

Myngle – might be a great alternative to regular foreign language classes and courses. It's flexible and offers many options for class scheduling. It also has many tutors to choose from and they seem to be quite professional. The reviews online are generally positive, so it will not hurt you to simply try it out (free). Good luck with learning new languages, a skill which will open new professional and personal frontiers for you.