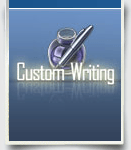 In addition to academic and social challenging issues, a Freshman also experiences Stress of the situation in general. The process and understanding of becoming an adult often leads to lower self-esteem and confidence in one's own abilities to manage a variety of matters and tasks.

A new environment and a necessity to share a living place with a stranger can cause stress and a feeling of loneliness. Multiple academic assignments, tests, and hard study arouse adrenaline rush; such busy social life is also accomplished with an increased usage of caffeine and a necessity to find a part-time job.

There are several tips helpful to adjust and feel comfortable in the college environment. It is crucial to find or create one's own space where a freshman can focus and concentrate on the study he or she is coping with or just be alone for a while. If a freshman has an ever-present or noisy roommate, the quiet place can be found in the library or a comfortable corner in the coffee shop. During warm periods, the privacy can be established under a big tree far from crowded paces and lanes.

Proper physical condition reflects proper mental one; so a freshman should pay attention to some physical activities to avoid stress. Walking is a perfect relaxation option for the mind; besides, it can be done everywhere and free of charge. A freshman can walk to classes, between them, to a friend's house or shops, he or she just need to take this advantage. Another relaxing activity is yoga that is an excellent form of exercise and significantly benefits the health condition. Yoga classes are offered at gyms and in fresh air, and it can be done at different parts of the day.

A balance of the right food and enough sleep also assist in avoiding student stress. Though fast food is quick, cheap, and convenient, it does not provide a freshman with all necessary vitamins, minerals, and carbohydrates. Constant consumption of fruit, vegetables, fish, and juices balance the food ration and stimulate the learning process. A proper diet should be accomplished with enough sleeping hours that help the brain to relax and withdraw the useless information. Lots of freshmen find it hard to get enough sleep because they cannot manage their busy schedules. Thus, the learning process should be organized with either late stays awake or morning classes.

There are also a number of stress reliever techniques helpful in overcoming tense situations during college study. The usual lack of sleep can be supplemented with power naps during the day; they are short but enough to relax the mind and boost its productivity. The other helpful technique is visualization that needs several minutes to bring peace and calm to the tired freshman. A student just needs to occupy a comfortable position, close the eyes, and create a line of imagery pictures.

The visualization can be accompanied with breathing exercise eliminating the student from stress. A technique called Progressive Muscle Relaxation is a good start and end of the student day' the activity involves tensing and relaxing all body muscles. Listening to classic music also helps to concentrate within the learning process, wake up mental productivity, and relax brains at the end of the day.

Despite various techniques serving to relieve stress, it is important to avoid student pitfalls. Proper scheduling of the fulfillment of assignments prevents from all-night studying to manage the tasks due to deadline limits. Proper sleep provides a compelling mental productivity and does not require constant caffeine consumptions. Long night parties also damage the studying process and are better to be exchanged for study groups that are helpful in education and provide necessary communication.