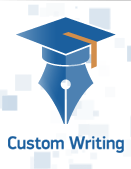 It is obviously prestigious to get a College degree, and many students try hard to catch the opportunity to transit from high school to a college institution. However, after entering a college environment, many change their goals and sometimes even do not see their withdrawn from the most important one.

Despite a variety of entertainments, parties, and clubs that are a result of newly found freedom to make decisions and behave correspondingly; it is essential to realize that the most significant part that can be gained in college is education.

First of all, college is a conscious choice of what and how to learn with a perspective for future career and well-being. It is a place where a student can acquire knowledge he or she is passionate about and thus, enjoy the learning process. Moreover, college education provides strong competence that plays a significant role in the professional development and high self-efficacy. The advancement in studies increases personal self-esteem and confidence in one's own abilities and potential.

Besides strong knowledge and skills, college education also provides a student with useful relationships that can be helpful in future life. Classmates with various backgrounds and interests expand each other's mental outlooks and help a student grow as a person. The variety of opportunities and academic focus assist in figuring out who the person is and who he or she wants to be. This understanding is necessary for everyone to find one's own place in life and society.

College education is also an opportunity to achieve independence – personal and financial one. This does not only concerns moving from parents' house, but becoming a responsible adult to make decisions and develop strategies and plans aimed at further prosperity. Hard and diligent studying is often rewarded with part time jobs in the field of future career with a high potential of further promotions and financial stability.

Knowledge and skills acquired during college education are applicable not only in the future career, they are an immense help in managing personal life. Such abilities as analytical thinking and excellent speaking and reasoning skills are welcomed in the job market and make a candidate more marketable. Even general knowledge of economics and law make the person more impregnable in various situations in daily existence.

Besides academic disciplines, college education offers a plenty of activities, involvement in which can become a bullet point in a student's future resume. For instance, Student Government develops knowledge in politics and law and accumulates leadership abilities and interpersonal skills.

It is possible to find any group of interest to improve the attainments and explore something new. Moreover, such groups provide practical experience that can be a first professional experience in the field of accounting, journalistic, medicine, sociology, or tutoring.

Thus, college education in its initial meaning is an excellent source of knowledge and development. That is why, it is necessary to keep oneself focused on the educational opportunities rather that to be distracted by student parties and entertainments. It is obviously hard and demands much energy and effort to complete a course and get a degree, but it is worth it. And it may be a terrific pride to become the first in the family to graduate from college or be the new one from a long line of family graduates.