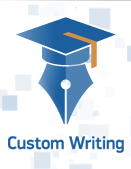 If you haven't been able to check out the first article out of the series – you're more than welcome to do so – right here.

There are many reasons why students come to college; ones seek freedom from home and parents, others are eager to acquire new knowledge and skills. There are those who go to college because they are made to; as a result they need nothing but have fun and entertainment.

Despite all the reasons, it is certainly worth trying to get from college life as much as it is possible – new acquaintances, experiences, and abilities. Nevertheless, the main reason to stay in college and make much effort to complete a degree is to get an education. That is why college education should be taken as a first stage in a professional career aimed at achieving money, prosperity, and independence.

The main motive that rules almost every person in the contemporary world is money. Of course, every job is paid, but the difference is how much a person can get for the work he or she does. College education requires constant hard work to accomplish assigned tasks, cover course content, conduct necessary researches, and write lots of essay and papers.

Hence, this education gives a plenty of skills and knowledge in the field of the student major. A well-qualified student with a college diploma is more likely to get a well-paid job with a potentially rising salary. Consistent development and improvement of knowledge open the doors to a further adult life with a stable income.

Another advantage of college education is a variety of opportunities a student gets with a degree in hand. Besides a number of subjects pertaining to the major course, college education offers a range of different workshops, lectures, seminars, and other methods of the professional development. While a student is at college, he or she should grab any opportunity of acquiring new skills or abilities as this serves for his or her future prosperity.

After graduation, a college student receives more job openings and more chances at promotions; moreover, a variety of skills accumulated at college can be applied to a variety of fields. Moreover, college education does not only influence a future career of a current student, it empowers him or her with a plenty of knowledge applicable in everyday life.

College experience enriches students' knowledge in the way to control a personal life's logistics and improve day-to-day existence. It is obviously helpful to know how to read a lease or handle the finances of one's own family; college education also provides an understanding of how market changes influence everyone's life such as retirement accounts.

No one feels secure against negative life experience like a loss of job place, bankruptcy of the company, or global economic crisis; however, a person with college knowledge is more likely to overcome such difficulties. Strong knowledge, acquired marketable skills, and significant money account are helpful when life throws a curve. The first two options are offered by college education, the third is their consequence when hard work at college is rewarded by a well-paid job.

Thus college education is not only a graduation diploma, it is a door for the successful future. That is why, when a student gets to college his or her main focus should be education; of course, there is no need to be obsessed with it; entertainment activities and clubs are developed specially to provide proper relaxation and recreation between study sessions. It is just necessary to keep in mind that parties can be later, and college is an initial source of knowledge that is increasingly important in the job market.