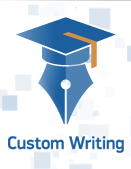 Check out the first 2 articles out of the series – here and here: you'll have even more reasons to stay in college


College education is a crucial stage in building one's professional career; it is the first step to achieve financial prosperity and independence. Besides vivid tangible reasons of gaining a college degree, there are a number of intangible reasons claiming to personal self-esteem, confidence, and satisfaction.

These reasons help students to focus on the educational process at college as on the main achievement point during college experience. It often happens that after the transition to a college environment, the student is distracted with a plenty of non-academic activities; that is why it is essential to remind the intangible but valuable advantages of a college degree.

The education at college is not only dedicated to the study of the subjects pertaining to the course major; it also offers a variety of skills helpful in life. Numerous seminars, conferences, and classroom discussions develop and accumulate critical thinking and reasoning skills which are going to stay for a student lifetime. They can be applied to make significant life decisions and develop ways to improve the day-to-day existence.

Most of the prestigious professions require a college degree and a constant professional development. A college graduate has a future opportunity to continue the study and pursue new skills and knowledge in the field, even if he or she has never given a second thought to continue the education. Such opportunity is a great advantage if a student is interested to connect his career with law, medicine, or education; these spheres have a high potential of promotions that are not separated from further studying.

College education also gives a chance to obtain professions such as a scientist, a politician, or a sociologist which help to make one's own contribution to the world's change. People who aim to be able to help others and become doctors, lawyers, teachers, or work in various social services first have to educate themselves and get a college degree to acquire the necessary knowledge to act as agents of change for others. Otherwise, it is impossible to provide proper assistance and bring positive changes to other people's lives.

One more advantage of college education is a future access to various unexpected resources acquired through time in school. Money is not the only valuable thing is life; beneficial relations can be helpful in various life spheres. For example, an ex-roommate can become an attorney and a class friend – a doctor who it is always possible to refer to.

An annual alumni meeting can give a meeting with an ex-mate who offers a well-paid job as he or she knows the value of the college diploma. Hence, the college education can provide kinds of benefits and sources that are hard to plan beforehand, but that can make a real difference in the life.

The last but not the least of intangible advantages here is a personal sense of pride and oneself. When a student get a college diploma, he or she knows that the effort applied and time and energy spend are rewarded now. The student gets a strong boost to start a professional life and find his or her own place in society. Moreover, the fact of earning a college degree gives an undoubted reason of lifetime pride to oneself, the family, and friends.