It is often the case that not all students graduate with equal technology skills. This can be the result of inadequate equipment and instruction in school due to a lack of funds or foresight on the part of school administration. It can also result from kids paying little attention to such instruction because it does not seem fun or relevant (although we all know that young people pick up on technology for games or chatting with lightning speed).

Then, unfortunately, when these same young people need to demonstrate their technical skills, they have little to show in terms of competence. This is deadly to career prospects in a world where virtually every job, from warehouse worker to brain surgeon, involves interacting with IT.

Well there is good news for you – there is a great community online that allows you to learn the basics of some of the newly created disciplines in IT, for example, SEO copywriting, and social media management. These are outgrowths of the computer revolution, and have acquired something of a life of their own.

They certainly have not been discussed formally in schools for the most part! The online destination we are discussing will help you acquire that additional IT knowledge that was lacking from your previous education. This knowledge is crucial to any manager. The name of the site is iWillStudy.com.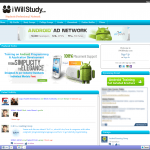 Pros
The operating principle of this community is fairly simple – users gather for online discussion of topics based on shared interests. As this is an IT-specialized website, you will see categories such as: Dot Net Technologies, Web Development, Search Engine Optimization, etc. You can browse through the groups, and join any that seem useful, to receive the updates.

The best part about this is that people come here to find relevant and, most of the time educational, information concerning a certain IT topic. There is an advantage to the fact that the information is generated by the users of the particular group and/or by the administrator of the group.

This means that the content is targeted at others who are learning at the most basic stage, or expanding their knowledge where it is limited, not super-experts who already understand it all. Basically – the content is targeted at you.

You can start discussions on certain topics, and you can expect people, who are already good at that particular area, to explain everything to you.

We liked the number of available topics and the diversified discussions on each one of them. By simply joining a group and reading the information that is already available there, you can pick up a great deal of useful tips. And remember: all of this is free!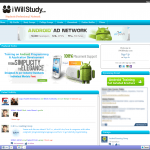 Cons
Of course, there is a lot of available information on the site, but one of the most important drawbacks for this community is the refresh rate of each one of these topics. The information is being added once a week for the most active groups and it takes longer and longer for the new updates to be posted in groups that aren't that active.

So if you are a starter in any of the particular IT areas already displayed on the site – you will have enough info to get you started and get you to an intermediate level. But, if you want to advance – you may have to find a more sophisticated resource. The social destinations for this site are not available, which means the site is definitely under managed.

Conclusion

If you are looking for a good place to start your IT online education – iWillStudy.com might be the one. It has tons of information for people who just want to jump into the IT sphere and have found that they need to broaden their technical vocabulary. This place also benefits from a community that is actively engaged with the content, although somewhat less so in frequency of postings.