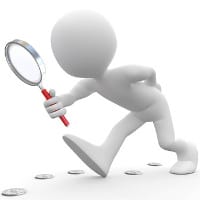 What is a case study? This question disturbs thousands of students all over the world. Here is the answer: case studies are a powerful method of investigation, capturing the smallest details and creating a complete picture of an issue. Want to learn more? Here is a guide with the answers to all your questions about the case Study method.
Case study method: goals
A case study method is an in-depth investigation of one person, event, group, company, or condition. Usually, a researcher gathers the information from different sources and combines it, putting it together just like the pieces of a puzzle.

Like a photographer who uses zooming to capture the smallest details, a researcher collects small units of information. The main goals of the case study method are:
to EXPLORE what was previously unclear or hidden;
to DESCRIBE the underlying processes and establish the cause-and-effect relationships between different aspects;
to EXPLAIN the object (event, phenomenon, etc.) in its complexity.
Case study method: strengths
The main advantages of case study research are:
it offers detailed information;
it highlights plenty of aspects which can be used for further research;
it allows the investigation of some aspects that would be otherwise unavailable.
Case study method: limitations
On the other hand, the case study research method has a number of limitations, such as:
no space for generalizations (the conclusions are usually applicable to only one case, the one under analysis);
researcher's bias can affect the process of collecting the information;
a lot of time is needed for designing a case study, evaluating the data and drawing the conclusions;
Case study method: 6 steps to effective analysis
If you are assigned a case study analysis and your instructors give you a detailed investigation of one case, you should consider the following steps: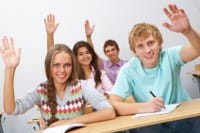 Read the case quickly but thoroughly. You may also want to read it for the second time, making notes of the most important facts.
Find the central problem and write it down.
Find the influential factors affecting the problem and establish the relationships between them.
Develop several alternative solutions to the problem.
Select the best alternative.
Create an action plan for the chosen solution.
Now you understand the main principles, advantages and disadvantages of the case study method, and can easily complete a case study analysis by taking the above 6 easy steps.