The collaboration between Grupo Faustino and Eneko Atxa under the concept "Taste The World" is premiered internationally with three events: two of them in China and one in Japan. According to Francisco Honrubia CEO of Grupo Faustino: "Taste The World favors the union of quality and innovation values that we share with Eneko increasing its attractiveness to international markets ".
Grupo Faustino and Eneko Atxa who is chef and owner of the restaurants Azurmendi and Eneko (four Michelin stars) have made a new joint initiative for the first time outside Spain to consolidate their presence in Asia.
Both companies already have an important international presence and the "Taste The World" proposal will strengthen their role in these markets. This first stage has consisted of three presentations in different fields and for different audiences:
Taste The World Asia
February 1, 2018 – Gala dinner at the Hotel Rosewood Hotel in Beijing: The select guests were able to enjoy some of the most representative wines of the group such as "Faustino Icon Edition" or "Portia Prima" accompanied by the suggestive dishes that Eneko Atxa designed for their perfect pairing.
Different personalities attended such as His Excellency Mr. Alberto Carnero the Spanish Ambassador to China as well as those responsible for the main sectoral departments. Correos was represented by its president Francisco Javier Cuesta. It is worth mentioning the presence of the board of directors of Cofco Wine & Wine headed by Castle LI who is the president of this distributor which can boast of being the largest in the world. Other prominent local importers who work with Grupo Faustino also attended.
Lourdes Martínez Zabala advisor of Grupo Faustino and her team and Eneko Atxa together with a selection of their chefs described on stage the project "Taste The World" and the wines and the different culinary creations presented.
02 February 2018 – Showcooking for local media, sommeliers and prescribers at the Rosewood Hotel in Beijing: On this occasion Grupo Faustino and Eneko Atxa transmitted the concept "Taste The World" to a selected group of 70 people. Eneko Atxa shared with these professionals his way of understanding cooking and tasting with the group's wines.
February 7 – Private Dinner at Japan's Eneko Tokyo Restaurant: This most exclusive event was reserved for a small number of VIP diners and specialized journalists from Japan. The framework for this dinner was the restaurant that Eneko Atxa inaugurated last September and that in this short space of time has become a gastronomic reference in Tokyo.
These events mark another stage in the dream of consolidating beyond our borders the values that have turned Grupo Faustino and Eneko Atxa into references of high quality wines and gastronomy worldwide.
A path that began with a historical pairing, following the main milestones that have transformed Grupo Faustino during its more than 150 years of history, under the culinary interpretation of Eneko Atxa. In the coming months several events will take place in Spain and Europe that will develop the concept "Taste The World".
http://www.grupofaustino.es/es/grupofaustino-enekoatxa
About Grupo Faustino
Grupo Faustino with more than 150 years of history behind it is one of the most emblematic Riojan winemaking groups both nationally and internationally. Exports account for 54% of the Group's sales. Grupo Faustino currently has seven wineries located in five of the main Spanish appellations of origin. Most of its winery activity is concentrated in the Rioja Qualified Designation of Origin where there are: Bodegas Faustino, Bodegas Campillo and Bodegas Marqués de Vitoria. In the Denomination of Origin La Mancha it owns Bodegas Leganza and in the Denomination of Origin Navarra there is Bodegas Valcarlos. Finally the Ribera de Duero Designation of Origin has seen the birth of Bodegas Portia. Grupo Faustino also has Victorian Wineries with wines from different wine regions of Spain.
About Eneko Atxa
Eneko Atxa whose Azurmendi restaurant near Bilbao boasts three Michelin stars has been awarded the National Gastronomy Prize since 2015 and is currently part of the European's Young Leaders. Along with the 3 Michelin stars Azurmendi has also been awarded as the most sustainable restaurant in the world for the World's 50 Best Restaurants list, the Best restaurant in Europe according to OAD and number 1 in the world for Elite Traveler. Recently Eneko has won a fourth Michelin star for its new concept of restoration materialized in the restaurant Eneko. His international vocation has led him to transfer his spirit and knowledge beyond our borders with the opening of 'Eneko At One Aldwych' in England and' Eneko Tokyo' in Japan.
For further information:
Jaime del Campo
Marketing & Communication Yalocatoyo
Telephone: 679 58 78 78 66
Email: [email protected]
Roberto San Martín
Brand Manager Grupo Faustino
Email: [email protected]
Elena Larrea
Brand Manager Grupo Faustino
Email: [email protected]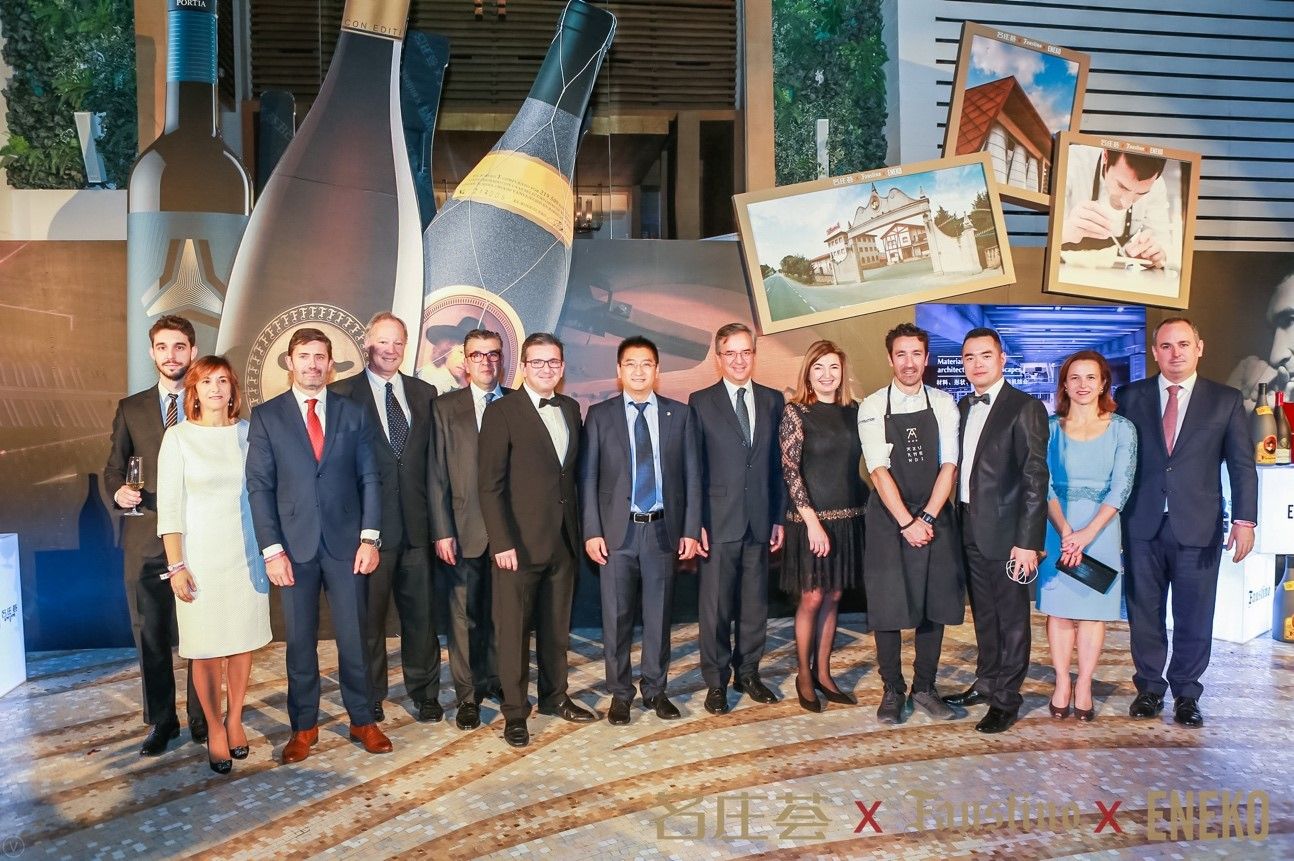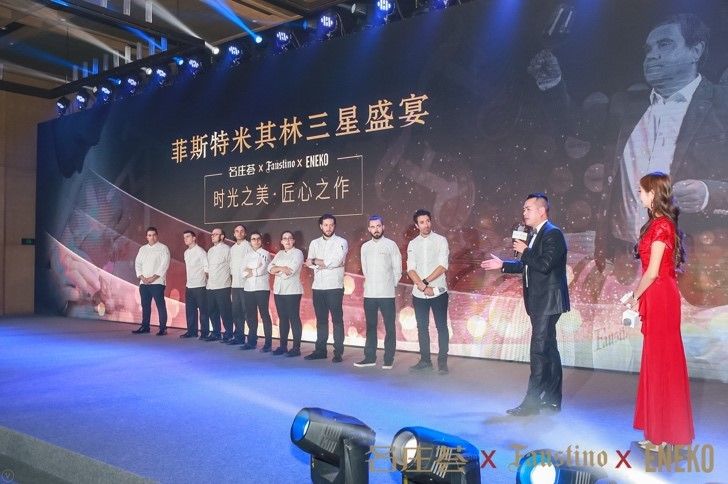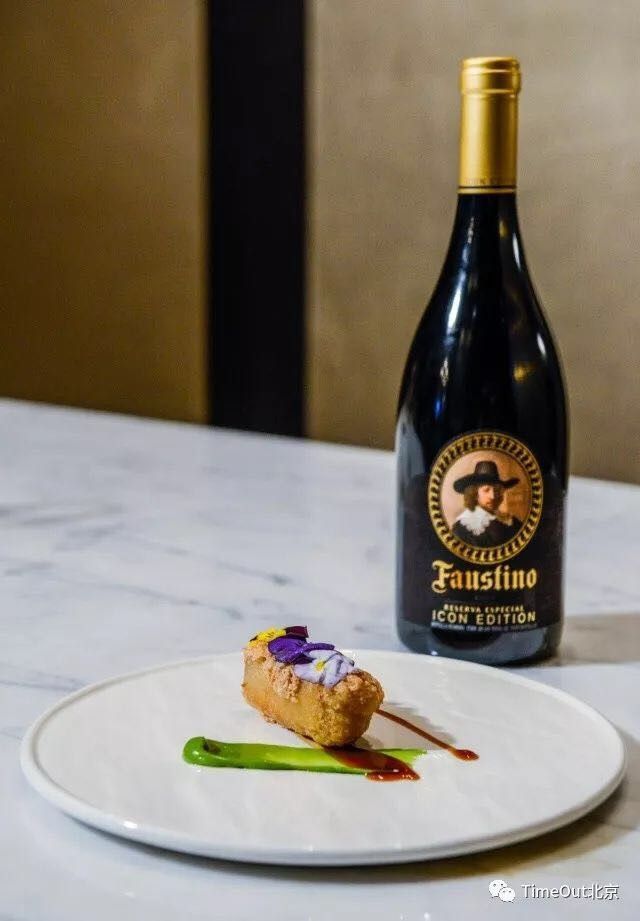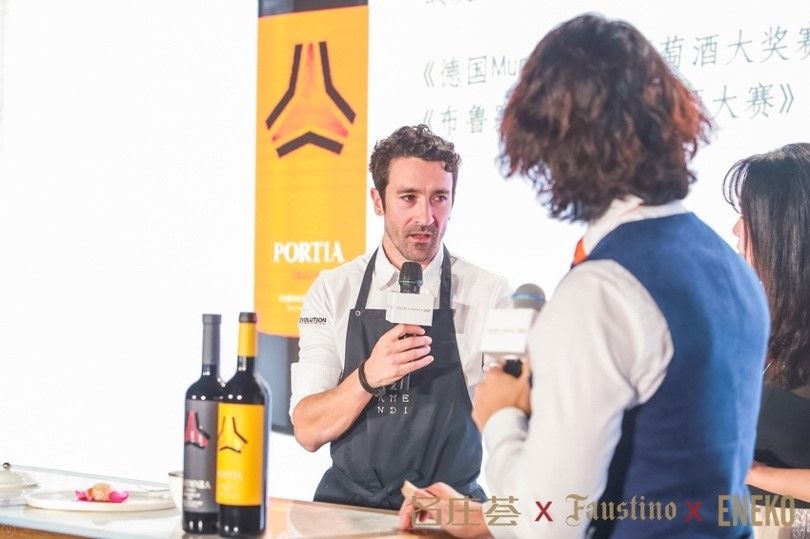 See Campaign:
http://www.grupofaustino.es/es/grupofaustino-enekoatxa
Contact Information:
Jaime del Campo
Tags:
, Press Release, United States, United Kingdom, Europe, English