The American marketplace Merkantfy.com exceeds $1 billion in sales according to its latest tax and financial information deposited in the U. S. Federal Registries. Its largest market remains in Asia followed by America and Europe in third place
Merkantfy.com keeps growing Worldwide after closing 2017 with an increase in sales of 9.130% which translates into $1.098 billion dollars in revenue. In a highly competitive online marketplace Merkantfy has shown itself to be one of the biggest names in the world thanks to the fact that it continues registering and selling (approximately 322,000 according to company data), the high product range it offers (approx. 42.6M according to company data) and the price of the products (approx. 42.6M according to company data). In its financial statements for 2017 it is worth highlighting the investments that this company is carrying out. In its consolidated financial statements is observed the investment items for 2018 where it expects to invest more than 15 million in the purchase of webs and marketplaces that demonstrate a strong growth worldwide as has been demonstrated recently with the purchase of the Hispanic marketplace pridima.com. Another investment that American colleagues find very appealing is the new logistics platform it intends to build in the U. S. with Omaha as the chosen city and this will have a direct impact on the creation of 400 jobs adding to Merkantfy Logist's existing logistics platforms in Europe, Asia and Latin America. Despite all of this it records net losses of approximately $20K.
Recently in December 2017 Merkantfy informed the world's press in a note that innovative technologies related to ecommerce are being developed and will be presented throughout 2018-2022. As an example of these innovations they sent a video showing the new Buyvr, Mirrorcom or Merkadron technology among more than 25 new patents supposedly in the process of being created.
The demonstration video which lasted just 1 minute left journalists and media all over the world eager to see much more since it is hard to aprecciate such inventions what it seems to demonstrate is that Buyvr will be focused on shopping in online stores through virtual reality, thus it will be as if you were in a giant supermarket. Mirrorcom is a kind of mirror where it will be able to test what a garment looks like even before you buy it and finally you could appreciate Merkadron which is a technology that will transport the shipments through drones which is a technology that other competitors have been developing for years. According to the data analysed it can be avoided that the losses attributed to the company are the result of investments in international expansion and technological development.
Merkantfy communicated to media all over the world the accounting data recorded in the USA with an exponential growth of approximately 9000%. Its largest market remains Asia as in 2016 followed by America with a growth of 12.8% compared to 2016 and which shows that it is gaining ground to its closest competitors. Thirdly is Europe where Merkantfy recorded profits of 35 million euros as evidenced by its fiscal data. It still plans to take over the South American market so it will make investments and purchases throughout Latin America. The latter is a market still to be exploited by both Merkantfy and its main competitors.
According to its deposited accounts and records the company's interest in entering the stock market can be appreciated due to its compliance with the objectives established by law both by the American SEC where the company's tax office is located and by the Spanish MEB where it has its headquarters.
After analyzing the financial results and checking all the information provided by the company one can draw demonstrable conclusions from being a company with a high promotion year after year. An interest in growing rapidly and extensively as it invests in logistics centers worldwide. And finally it is demonstrated that the profit that the company assumes on its sales which is approximately 7% is destined to reinvestment in the company itself.
—
MARKET ANALYSIS — MERKANTFY HAS RELEASED ITS RESULTS TO THE WORLD PRESS. (Source: FEDTAX Registration Data and Click Shops App International).
Merkantfy is a company dedicated to eCommerce, worldwide logistics transport and product manufacturing. Not listed on the stock market. Its employee register is 2,762 people. Demonstrable sales in 2017 of $1,098m. Attributable profit for 2017 is $27,000. It has a worldwide rating of A+. There are no short-term or long-term debts. It has 174 worldwide patents registered in the SPTO of Spain.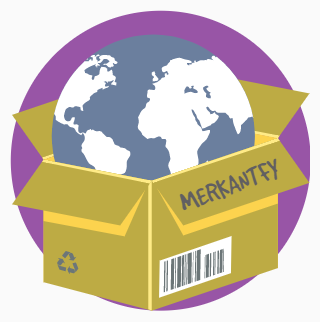 See Campaign:
https://merkantfy.com/
Contact Information:
Alfonso Gameiro MEDIOS ARGENTINOS S.A
Tags:
, Press Release, United States, United Kingdom, Europe, Asia, English