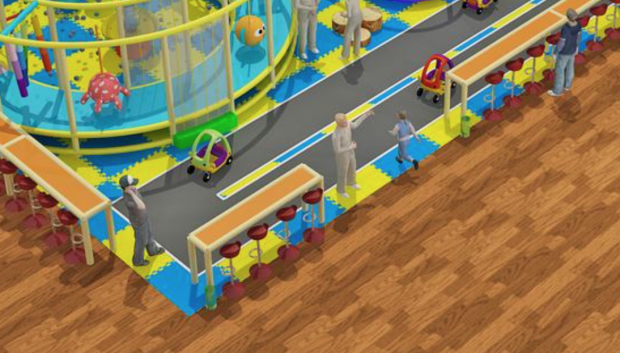 Hi, I'm Dane! As a father of two in Minnesota, weather consistently impairs my boys' ability to expend their energy. Long winters lead to wet springs, followed by bouts of extreme heat and humidity. From runny noses and frostbite to sunburn and heatstroke, MN kids never catch a break. I want my kids to be active… to do things that they don't have the space, Equipment, and freedom to do at home. That's why my brother and I started this campaign–we know many parents feel the same way. Let me tell you more about sparks!
WHAT: sparks Recreation Center. It's so much more than a playground.
For the kids: Playgrounds, kinetic sand stations, a kiddie car track, and more are all in our plans. (with a special surprise at GOAL!)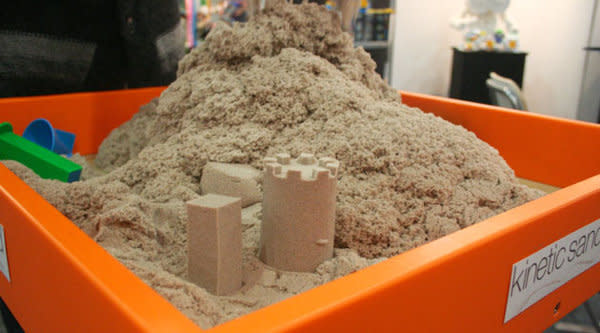 For the parents: Extra-cozy seating with excellent visibility across the park and adult-specific activities that create positive examples for the Children. Vending machines, wifi, family restrooms, sanitizer stations, and emergency kits keep parents prepared.
sparks is an unstaffed indoor Play Facility Intended for children ages 1 through 9. Admission is paid at entry PC or through your computer/mobile device, which is authorized by a unique door access code. Daily passes are good for the whole day, with monthly and annual passes available.
WHERE: Lakeville/Apple Valley/Burnsville, MN.
The exact location can't be negotiated until after our campaign, but a premium will be paid to ensure a central, easily-accessible facility (and there are a few available locations under consideration). We want to be the preferred play center for Savage, Rosemount, Farmington, Eagan, Bloomington and beyond!
GOAL: To create a happy and healthy community through physical activity.
Kids have a lot of energy, and sparks aims to cater to this with our variety of stations and equipment. The goal will go toward startup expenses, lease agreement, furniture, and play equipment. sparks' most exciting piece of equipment, a sure hit with kids of all ages, can't happen unless we hit our fundraising goal!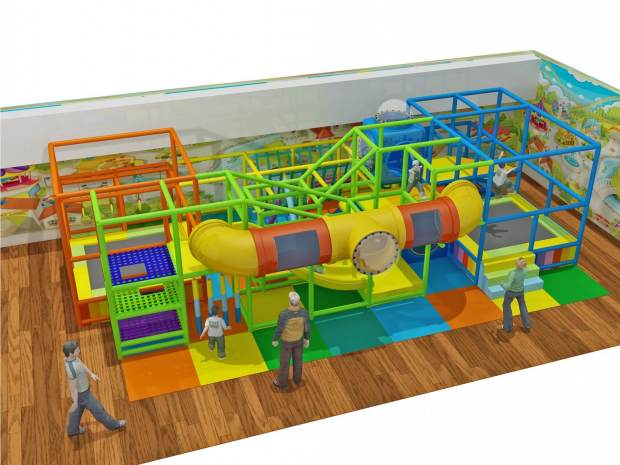 PROGRESS: Awaiting final funding.
The business plan was presented to a bank for SBA loan consideration, and requires additional capital for approval. (Alternative loan options are available if we cannot secure the necessary capital.) Please help turn this dream into a reality, and give our kids (and parents) a facility to enjoy for years to come! In return, we have some pretty great rewards. You can see the details below. Thank you for supporting sparks!
– Dane Peterson, Owner & President
– Leif Peterson, Owner
(all images were for visual purposes only and may not reflect actual equipment)
Explanation of Rewards:
sparks Membership = Individual Child Annual Membership
fireworks Membership = 3+ Children Annual Membership
BACKERS ONLY Private Pass = As a thank you to our most invested backers, we will be hosting a private party shortly after our Grand Opening. sparks will be closed to the public for the entire day, with refreshments and goodie bags provided. Date TBD.
Men's T-Shirt
Ladies T-Shirt
Youth T-Shirt
Your support means so much. Thank you!
Risks and challenges
1. Our main challenge with the project is securing our preferred location. We currently have two potential buildings, but are unable to negotiate leases prior to completion of our indiegogo campaign. Each location offers its pros and cons, so the equipment would vary slightly depending on which space is secured.
2. Construction always seems to take longer than anticipated. Despite the October delivery date on most backer rewards, our goal would be to open (appropriately) the week of 4th of July. We are being cautious by quoting October in the campaign to avoid over-promising.
3. Despite a thorough business plan and healthy contingency allowance, there is still a small chance for unexpected expenses. After exhausting all options to acquire additional funding, we would cut back on equipment purchases. This equipment would be introduced down the road as the budget allows.
Summary:
For parents, nothing is more important than their children's health and happiness. I want my kids to be active... to do things that they don't have the space, equipment, and freedom to do at home. That's why my brother and I started this campaign--we know many parents feel the same way. Sparks is an unstaffed
Indoor Play Facility
intended for children ages 1 through 9.
See Campaign:
https://www.indiegogo.com/projects/sparks-recreation-center#/
Contact Information:
Dane Peterson
Tags:
Indiegogo, Commercial Real Estate, Consumer, Children's Interest, United States, Children, Parenting, Reward, Family, Family, English, Construction, Recreation, Toys, Games and Hobbies, Lifestyle & Leisure, Industry verticals, Regions, Real Estate & Construction, Types of Crowdfunding deal, Minnesota, Language