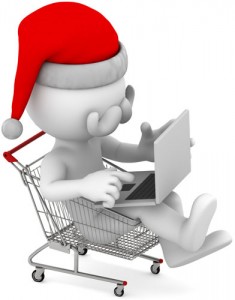 It's that time of year again where everyone is trying to find the perfect presents for their friends and loved ones. This year's online sales are sky-rocketing from customers
Shopping
online on days such as Thanksgiving, Black Friday, and Cyber Monday.
Through all this Online Shopping, customers need to think about safety when exchanging their personal information and money through the internet. Learn where to shop online, how to be secure, and best practices to keep yourself safe.
Where to Shop
Use Familiar Sites – Stick to amazon.com and retail store online sites. Search results can bring up a variety of sites even ones that look familiar.

Look for slightly misspelled words or use of a different top-level domain (.net instead of .com) Most likely on these sites pretending to be another one have really good deals trying to real you in and steal your information.
Use Mobile Apps – There is not much of a difference between shopping using your mobile device compared to your desktop. Best practice on a mobile phone is to use retailers App to shop instead of going directly to their website.
Learn more on safe mobile shopping.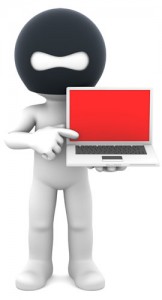 Be Careful With Emails – During the holidays you will probably get several emails showing the most recent deals on their site. This can be an opportunity for a scammer to link you to a bad website or infect your computer. Instead of clicking in the email, type in the stores link directly into the URL.
Never give out your cred card number via email.
Learn more about scam emails
How to be Secure
Computer Protection – First and foremost you need to protect your computer in case malware does leak through. Another way to Stay Safe is web browser and/or operating system is up to date. The newest update most likely has security updates in it.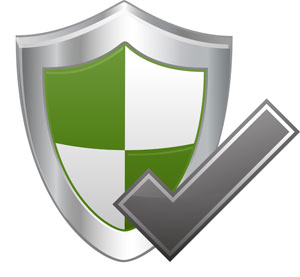 Phone antivirus apps
Android Antivirus Apps
iOS Antivirus Apps
Desktop antivirus
Five Best Desktop Antivirus
Check If It's Secure – Any site that is taking credit card information should have SSL (secure sockets layer) encryption installed. The way for you to know that this is installed is to look at the sites URL.
A secure page will start with HTTPS:// instead of HTTP://
Typically there will be an icon of a locked padlock either In the status bar (at bottom of web browser) or in address bar (Right next to the URL). The entire site does not need to be secure, but very least the checkout page should be and anywhere you are entering in card information.
Give Out Minimal Information – No online shopping site needs you social security number or your birthday. These are two things you should never give out especially with your credit card information. If this information gets In the wrong hands you can have your identity stolen.
Use Strong Passwords – A lot of online shopping sites require you to have an account. The stronger your password the less likely someone can hack into your account and use your saved card information.
The biggest tip for this is to not use the same password for all your e-commerce accounts. If you happen to get hacked on one site most likely they will try that password for all other e-commerce sites.

Learn more about strong passwords.
Best Practices to Stay Safe
Check Statements Regularly – Many wait to look at their credit card and bank statements till the end of the month. During the holiday season if you are shopping online often you should regularly check up on your transactions. This will give you time to catch any fraudulent charges. Most banks and card issuers give you 30 days to report any problems or you may end up being liable for the charges.
Skip the Gift Cards – Gift cards are always a common present to give around the holidays. Many sites like to auction off gift cards which end up having little or no funds on them. Skip buying them online and always buy gift cards straight from the source.
Print or Save Receipts – Just like in-store purchases you should receive some sort of receipt that you have made a payment. Most likely you will can an emailed receipt of a web page with a confirmation of your purchase. It is smart to either print and/or save these for your documentation.
Don't Shop Online Publicly – If you are out and about when wanting to make an online purchase turn off the public Wi-Fi and use the data on your phone or wait until you are using a trusted private network.
Most public networks and Wi-Fi hotspots for not encrypt your data making identity theft a lot easier.
Use The Too Good To Be True Rule – The too good to be true rule is that if it sounds too good to be true then it isn't true. Most likely if you are getting a extremely good deal or even free items then it's a scam to steal your money and/or information.
Check out Mcafee's 12 scams of Christmas.
Sources:
http://www.pcmag.com/article2/0,2817,2373130,00.asp
http://www.iolo.com/resources/articles/9-tips-for-safe-online-shopping/
The post How to Stay Safe While Holiday Online Shopping appeared first on Appletree Mediaworks.