How to Use Twitter For Reputation Management
Social Media can be an invaluable business tool if you know how to utilize Twitter for Reputation Management. Reputation Management is the practice of controlling the way customers and clients see you or your business online. Both individuals and companies who want to improve their online image should have a strong reputation strategy in place when posting on Twitter. When properly used, Twitter can be an excellent platform for building your online presence. Similarly, if misused, Twitter can harm your overall reputation. It is important for individuals to be conscious of what they post, how they interact with other profiles, and how they engage with feedback.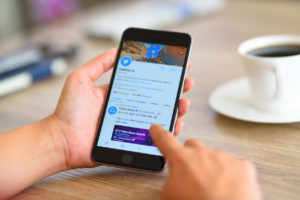 Why is Reputation Management important in Social Media?
Consumers expect modern businesses to have a strong presence on social media. If you aren't active on social platforms such as Facebook, Instagram, and Twitter, you are missing out on the opportunity to connect and engage with your audience. It is not uncommon for consumers to look up businesses, brands, and products on Twitter before making purchase decisions. The message communicated on your Twitter account influences the way these customers perceive your brand. Therefore, it is crucial to utilize Twitter for Reputation Management.
The practice of implementing proper online reputation management techniques can increase revenue, raise brand awareness, and improve your image. Meticulously monitoring your Twitter account also allows you to manage negative feedback. As a result, Social Media is a great way to gauge the way the public interacts with your brand.
How can an active Twitter account benefit your online reputation?
Many businesses find success in growing their brand on Twitter. As a free social media platform, Twitter doesn't limit reach for promotional posts, doesn't charge users for visibility, and allows businesses to connect directly with their client base in a social context. A Twitter account with high engagement will also move up the list of Google Search results regarding your company – consequently rising above any negative information you may want to suppress.
Tips for Using Twitter for Reputation Management
If you're working on building your online reputation with Twitter, there are a few simple tricks that can help you increase your engagement and grow your online presence.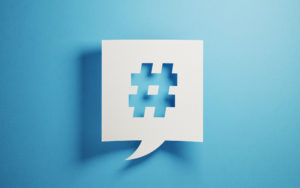 Get Engaged with Your Audience: 15% of Twitter users unfollow a business within three weeks if they don't make a strong effort to engage early. Don't just tweet. Reply, Retweet, and get involved in the conversation with your audience!
Share the positive: Your Twitter account should showcase positive press about your and your business. Go ahead and show off those great reviews – Twitter is a place where you can get away with bragging about the good stuff!
Determine your message: Be aware of the overall branding and message of your Twitter campaign. Determine your brand, then stay consistent in tone when tweeting about your business.
Know the difference between business and personal: Stop and think before posting. Is the content relevant to your online image? Post any material that isn't strictly related to the reputation you are are building to your personal account – not your business profile.
Hire a professional: Depending on the state of your online reputation, you may be able to handle your Twitter profile on your own. But, if you're looking to take the status of your business to a new level, hiring a professional reputation management firm to build your brand on social media is vital.
Twitter Mistakes That Could Damage Your Reputation

Certain behaviors on Twitter can be detrimental to your reputation. If you are using Twitter for Reputation Management, you should avoid tweeting:
Sexually inappropriate content
Tweets that imply drinking or drug use
Discriminatory views related to race, religion, and gender
Strong political statements
Comments speaking negatively of friends, colleagues, or previous employers
Interested in learning more about how a reputation management campaign on Twitter could improve your online presence? Register for a FREE consultation with a reputation management specialist today.
The post How to Use Twitter for Reputation Management appeared first on Repair Bad Reputation.