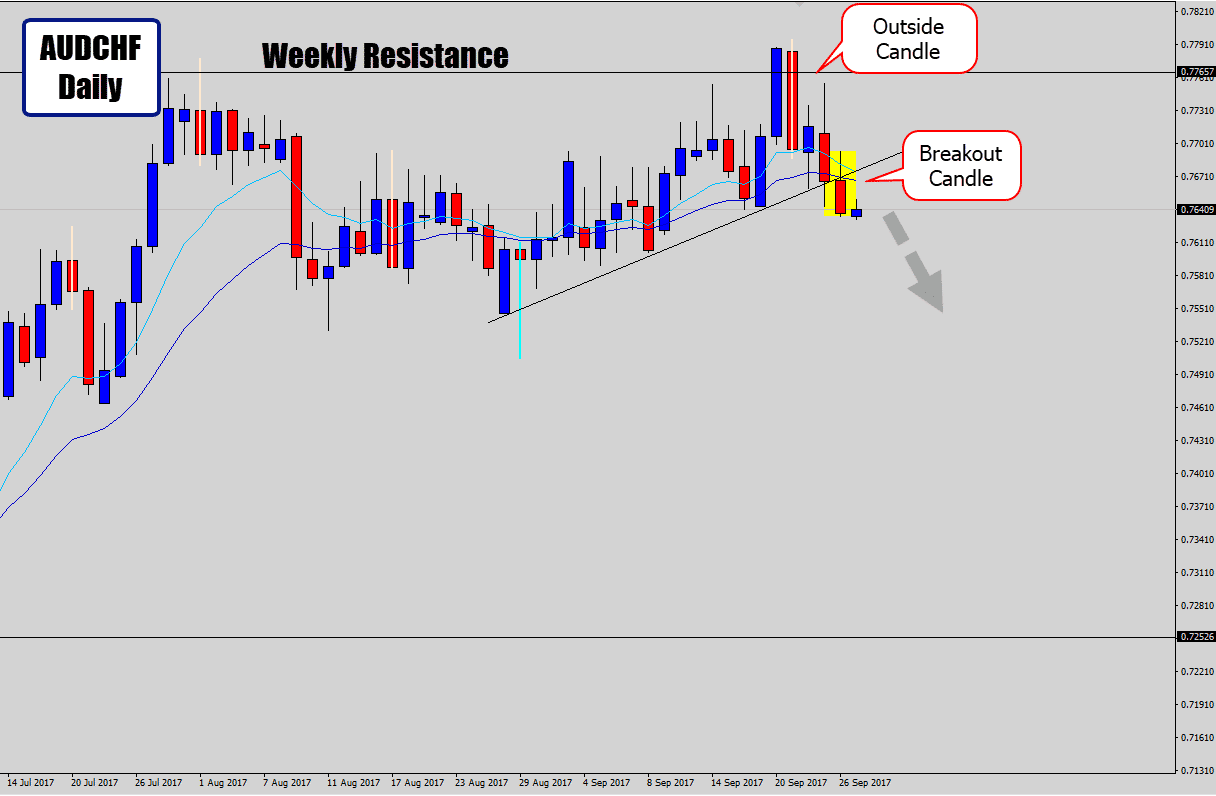 Last session we got a bearish event on the AUDCHF pair, spotted on the daily chart.
Looking above, we can see the market is coming down from a weekly resistance level, a location on the chart where we expect major reversals to occur.
There was a bearish outside candle signal at the weekly support for anyone who caught that. That signal seen lower prices develop, and the price action was able to break through a trend line structure sitting just below.
We can see the 'breakout candle', which signals the event highlighted in yellow by my battle station plugin.
The breakout candle is the actual 'trade signal' you can take action on.
If the lows of the breakout candle are broken during London trading hours, we could see the next push into lower lows!
These chart structures that hold back price for a long time can cause rapid breakouts when they are broken.
Note: There is a poll embedded within this post, please visit the site to participate in this post's poll.
The post Audchf Breaks Trend Line Structure – Lower Prices Expected From Breakout Candle appeared first on The Forex Guy's Price Action Trading Strategies.