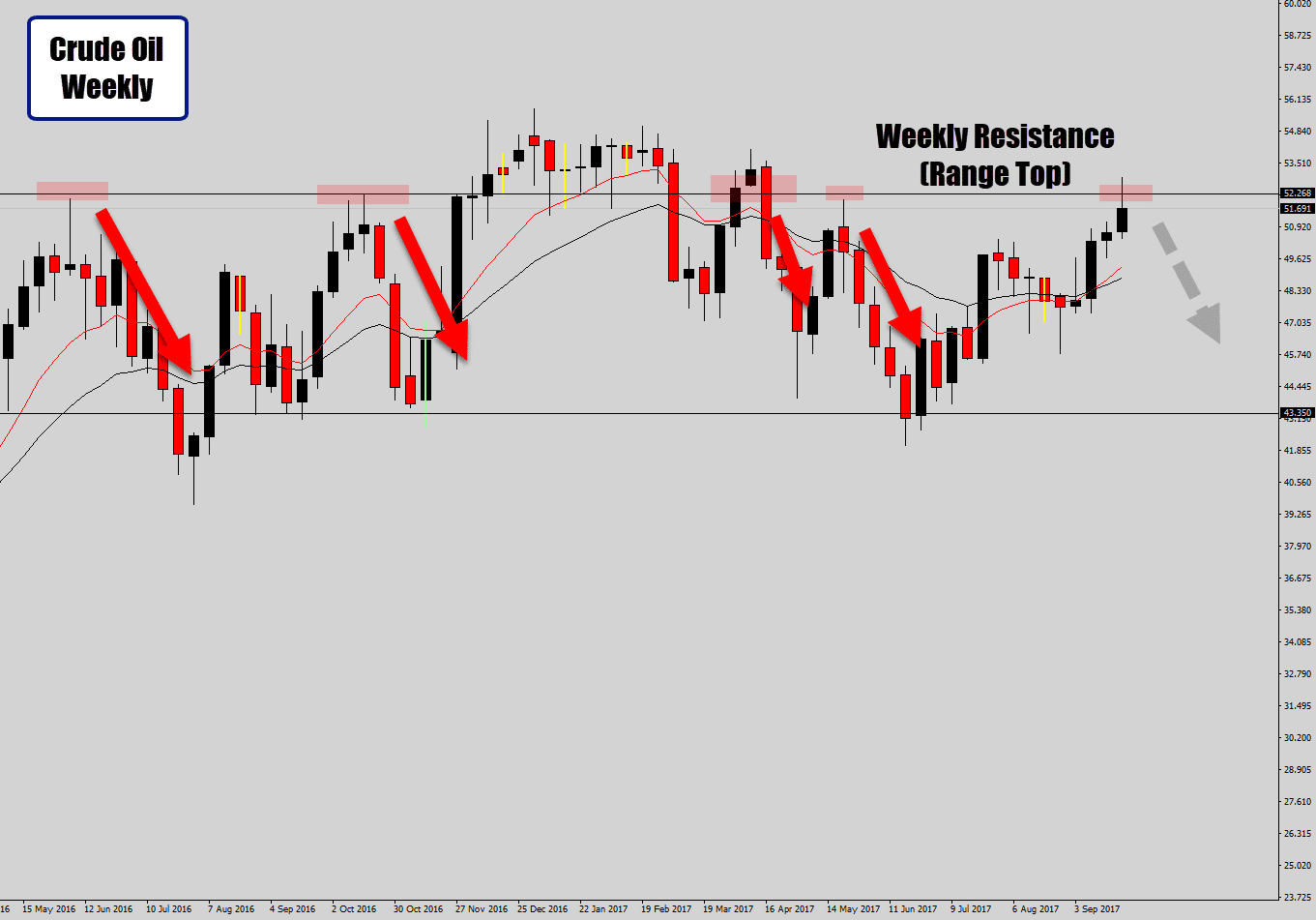 Looking at a Bearish setup today on the US Crude Oil markets (WTI) .
First I will draw your attention to the weekly chart – staring the top-down analysis.
It's can be seen quickly that we have a major level at work here. Look to the left and we can see a resistance level which has been acting as a range top, apart from the overshot we got there for a few weeks.
Take in what information you can at what the history history has to offer…
This level has been a big time producer of bearish moves, so we can only expect this will likely occur again. Keeping that in mind we move down to the time frame the bearish signal occurred on – the daily chart.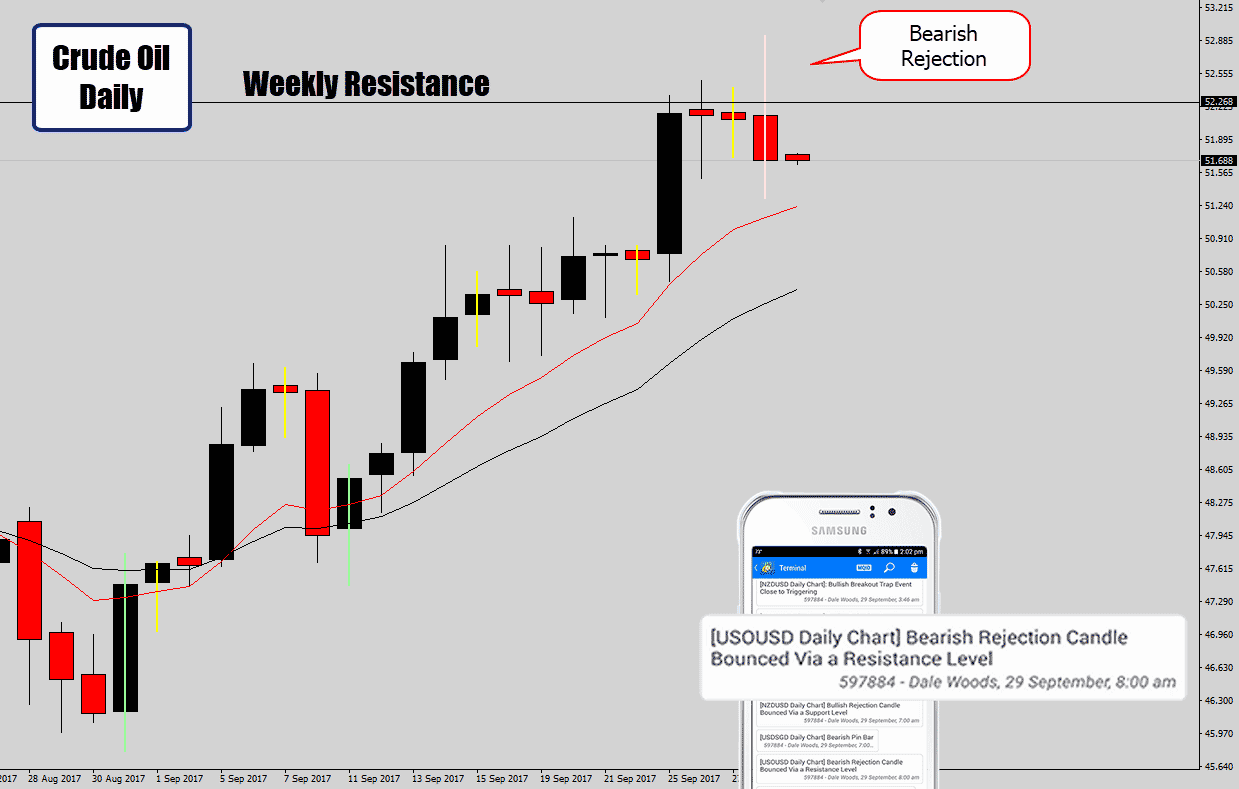 We've got a nice Bearish Rejection Candle, which is a reversal signal, waiting for us on the daily time frame.
The candle pattern basically communicates rejection of higher prices, and the potential start of a bearish reversal.
I've also put on the chart from my chart scanner tool, the price action battle station (available as part of the war room) if you're interested in checking that out.
Bringing down the analysis from the weekly time frame, and combings that with the bearish rejection candle, we've got a good case to sell against the trend – anticipating a major reversal.
Counter trend trading is harder, but if you get into a counter trend move – they are very profitable. Therefor I will be gunning for 6x ROI here (1:6 risk/reward) if this setup takes off to the downside.
Also trying to catch a retracement entry, but crude oil can be a tricky beast, so getting an entry will be the first challenge.
Let's see what happens, best of luck on the charts everybody 🙂
The post Crude Oil Prints Bearish Reversal Signal At Weekly Range Top appeared first on The Forex Guy's Price Action Trading Strategies.