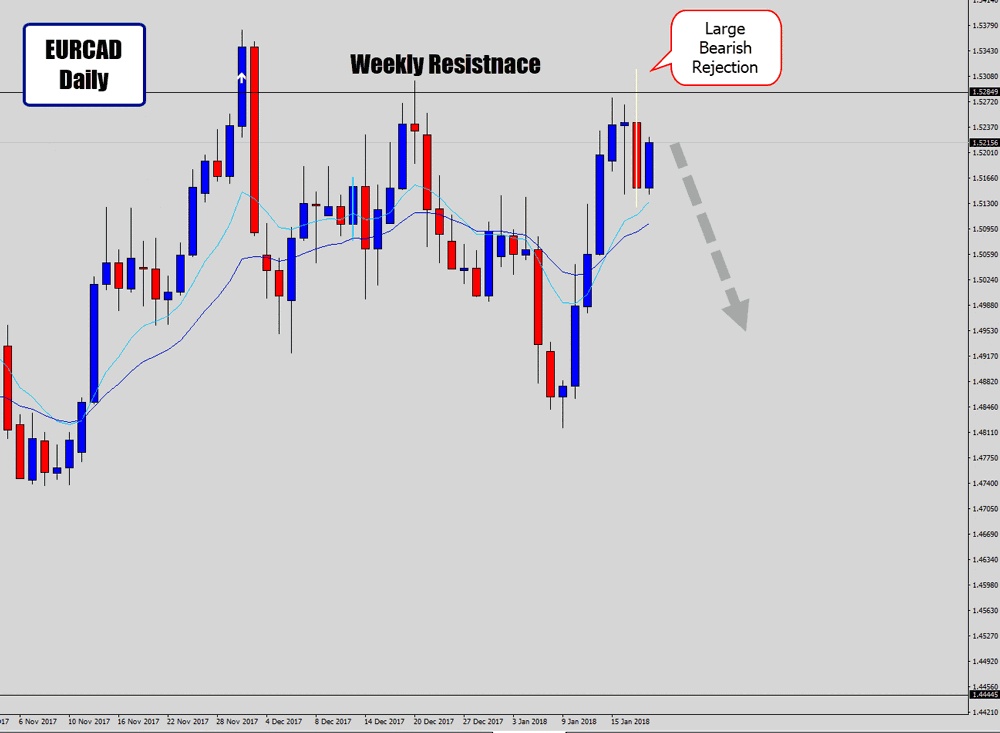 I hope everyone had a good break over the new year and got the Christmas gift they wanted!
I am looking at shorting a big price action signals that printed on the EURCAD daily chart after some bearish volatility last session.
The major value of this setup comes from an epic weekly resistance level – switch to the weekly chart and focus out a bit, and you will see it pop out at you.
On the daily chart, the signal I am looking at trading is the large, thick-bodied bearish rejection candle. I say thick body, because not only does it have a large upper wick showing us the rejection, but a solid bearish body showing continued weakness in the session.
It is common for large-ranged candles like this rejection candle to see retracements up or down the range.
We can see the price has retraced up about half way of the signal, which provides a really good entry price.
If the signal is going to follow through with some downside movement, it will probably occur during the US session, when the CAD gets fired up.
Best of luck on the charts.
The post EURCAD Big Bearish Reversal Price Action Signal Off Weekly Resistance appeared first on The Forex Guy's Price Action Trading Strategies.