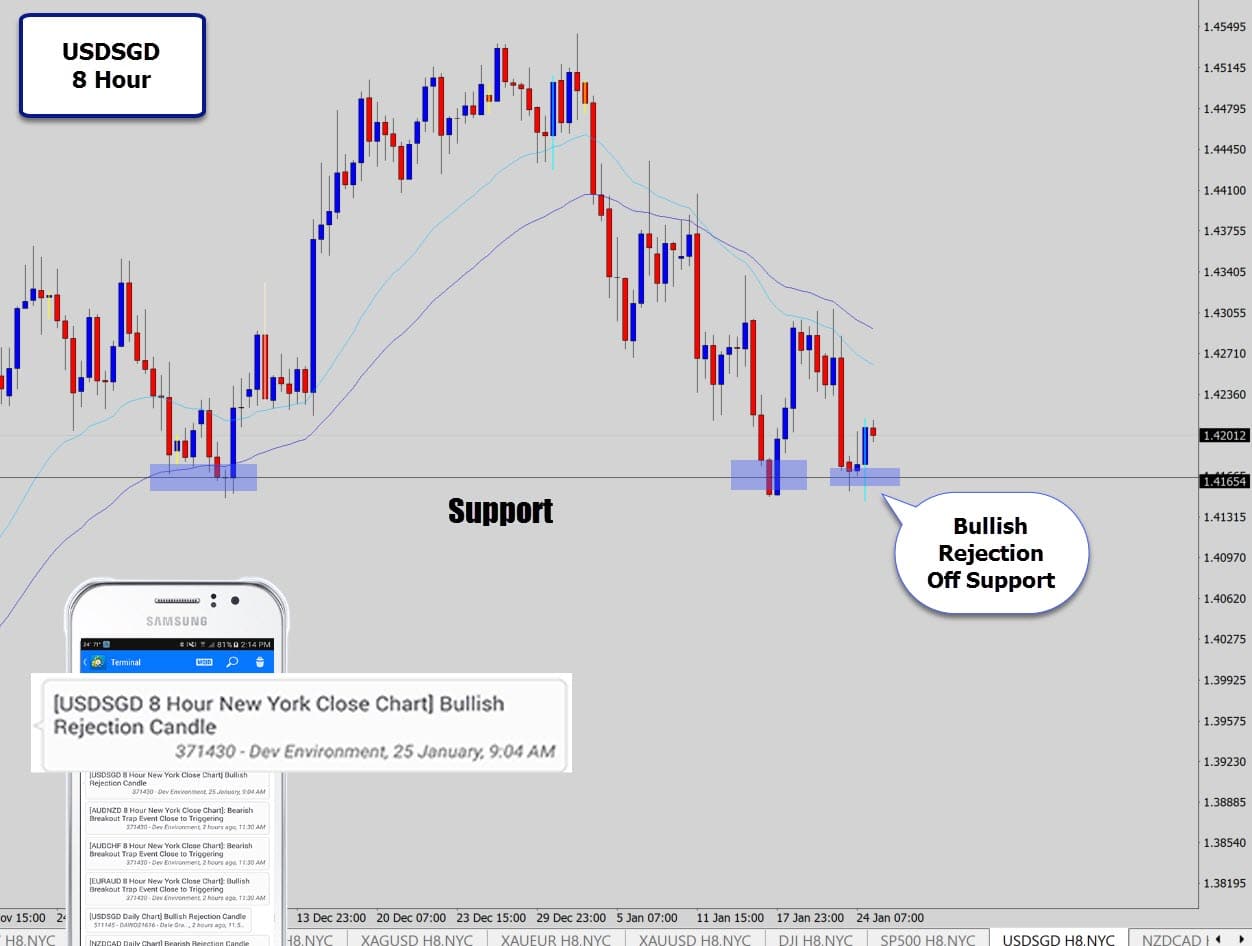 Taking a look at the USDSGD today after I got an alert from my Battle Station tool – there seems to be a decent bullish price action setup waiting for us here.
The market clearly has found support again at this level, a proven horizontal level as we can see from the price history, this level gets continuous strong reactions from bulls.
We've got a bullish rejection candle pattern here, which is a Reversal Signal. A reversal signal off a level where you expect a reversal only makes sense right.
As of writing this, the market is retracing down the candle's range, offering pull-back / retracement entry opportunities.
If we also have a look at the weekly chart, we will also see that there is a minor weekly level in place here also.
Best of luck on the charts.
The post USDSGD 8 Hour – Bullish Reversal Signal Off Support Level appeared first on The Forex Guy's Price Action Trading Strategies.