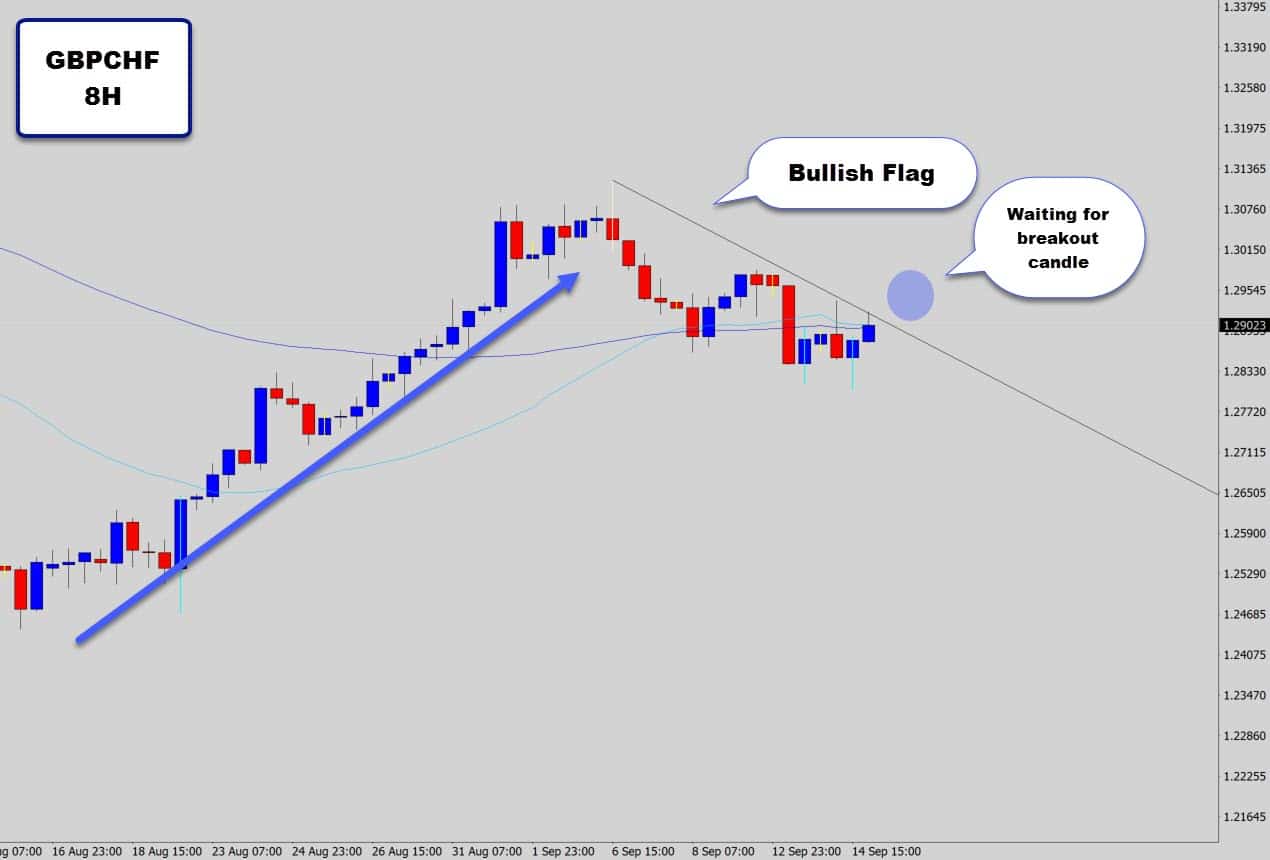 Looking at some nice Flag pattern structures on GBPCHF and EURGBP. These charts I am showing you here at the 8 hour charts, but these flags are also visible from the 4 hour as well.
A flag pattern is when you see a clean counter-Trend trend-line structure form against a recent strong move.
In the case above we have a bullish flag, as a bearish trend line forms again the recent strong bullish momentum. This creates the classic 'flag' shape.
The key is to look for a strong breakout candle that closes through the trend line and signals trend continuation. I call these dam wall setups, when the dam wall breaks (the trend line), the market usually explodes.
Here is a bearish flag setup on the EURGBP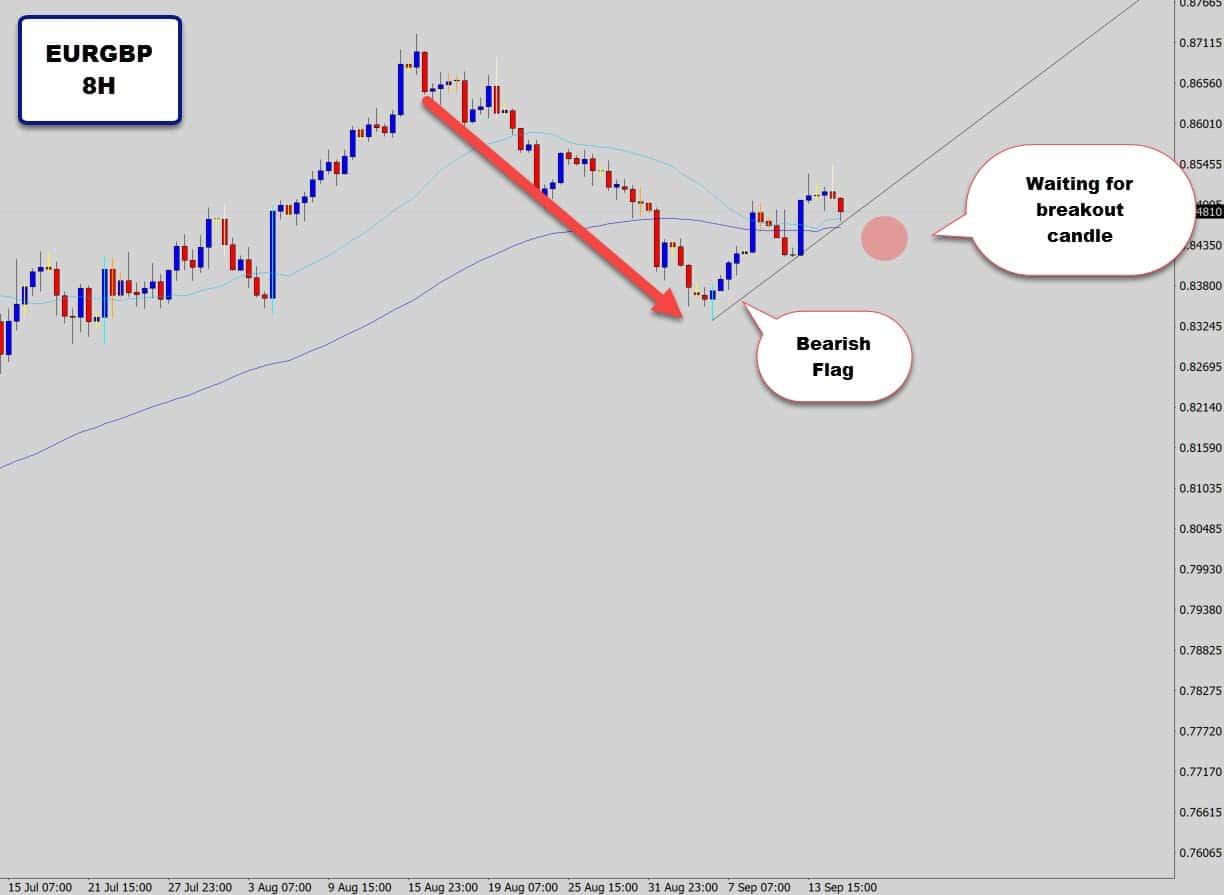 This is just the same setup, inverted for a bearish scenario.
We've actually got some strong news coming out of the central banks for CHF and GBP, so these pairs should experience a volatility injection which most likely will fuel the breakout.
Let's see what happens.