Are looking for best Mobile app Development Company in India for Android, iOS /iPhone? In 2018, India is the largest hub of app developers in the world. There are some of the top mobile application development companies located in Bangalore, Mumbai, Ahmedabad, Kolkata, Jaipur, Pune, Chennai, Cochin, Hyderabad, Delhi and other cities. India is the second largest mobile app developer's country in the world, next to the USA. One of the most important reason to select an Indian company for outsourcing your mobile app project is it proposes Maximum Results with Minimum Investment. Here we are listing some of the top Indian mobile application developers based on their profile, customer review, portfolio, online repetition and more from various cities to make your work easy.
The research includes best organizations from major Indian cities like Bengaluru, Mumbai, Ahmedabad, Hyderabad, Delhi, Cochin and Jaipur and Chennai. The companies searching for rich and innovative features like Geolocation tracking, live chatting and video call making along with connecting virtual reality, augmented reality, Internet of things (IoT) and more. Enterprises and Start-ups are looking more on developing innovative mobile apps for their businesses. To implement the ideas, you need to find the right app developers for your project who can deliver top quality services.
1. Konstant Infosolutions
Konstant Infosolutions is a software development company located in Jaipur, India. One of the top 10 Android and iPhone App Development Companies in India started in 2003, Konstant Infosolutions implements cross-platform, iOS, Android and Windows Mobile App Development solutions. This company, is under the cross-platform app development portfolio, creates use of technologies like Sencha, PhoneGap, and Xamarin.
The main motto of Konstant technologies is to give quality service to all kind of businesses from start-up to Enterprises. Konstant is involved much revolutions and innovative way of development in every projects.
Location: Jaipur, India
Founded In: 2003
Company Size: 100 – 250
Services: Mobile and Web development, Cloud computing, IoT App Development, Wearable apps.
2. Fusion Informatics

Fusion Informatics is one of the best Mobile Application Development Company in Bangalore India, UAE and USA with its first-class team of mobile app developers and mobile app designers. The company develop highly polished the apps from start-ups to enterprise solutions for our clients with a 360 degree methodology in digital marketing.
Fusion Informatics are the top mobile application development company in India has 18 years' experience in developing 1000+ mobile applications development covering over 31+ different industries helped our clients understand the strengths and challenges of them all, which in turn makes our designers to build apps that simplify the brand.
Fusion Informatics is a reliable and trusted Mobile App Development company as an efficient IT solutions provider for developing innovative solutions and apps. We are expertise in Mobile App Development, iOS app development and Android app development, Blockchain development, and Artificial Intelligence services.
Location: INDIA, USA & UAE
Founded In: 2000
Company Size: 150 – 200
3. Openxcell

OpenXcell is a New York based leading CMMI Level 3 software and Mobile App Development Company with offices in US and India based out of Ahmedabad. Set up in 2008, the company is well known for its new products and high-end services in mobile and website technologies. The company occupies 10 years of experience in providing a good range of mobile app development, web and ecommerce development services.
Openxcell delivering services in Blockchain Technology, mobile app, software solutions, web & ecommerce, Testing and Q&A and more. The company headquarters in Ahmedabad, India and also have development centre in USA.
Location: INDIA & USA
Founded In: 2008
Company Size: 100 – 250
Services: Software solutions, Mobile apps, Blockchain Technology, Web & ecommerce and more.
4. Smarther

Smarther Technologies is a leading Mobile Application Development Companies in India located in Chennai. Smarther is expertise in mobile app and website development services founded in 2011. The company has developed more than 200+ mobile app projects to its clients across the globe. Evolving apps for diverse business verticals, including ecommerce, healthcare, Finance, Real estate and more.
Location: Chennai, India
Founded In: 2011
Company Size: 10 – 50
Services: Mobile application development (Android & iOS), Website development, Digital Marketing
5. Hyperlink Infosystem

Hyperlink Infosystem is a top mobile app development company in India located in Ahmedabad. Founded in 2011, Hyperlink is expertise in the custom mobile app (android app development & iOS) and to various sectors. The company has a handful of expert developers and constructs cost-effective projects.
This company delivering top quality mobile app solutions to its clients across the globe. With the experience of more than 7 years in the industry, Hyperlink Infosystem is skilful in mobile app technologies for Android, iOS and Windows platform.
Hyperlink Infosystem has developed more than 500+ mobile applications to its clients across the world. The firm is also into Virtual reality and augmented reality development. The company renowned for its custom software development services in mobile application and web development technologies.
Location: Ahmedabad, India
Founded In: 2011
Company Size: 100 – 250
Services: Mobile Apps, Web & Ecommerce Development, Mobile Gaming and more, ERP consulting and SI, IT Strategy consulting.
6. Hidden Brains InfoTech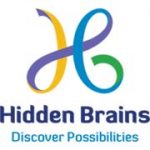 Hidden Brains is the prominent mobile app development company in India based out of Ahmedabad. The firm is one of the business solution for your custom software development with high quality integration, development, security and quality assurance. Hidden Brains provides mobile app projects from start-up to enterprises level clients across the globe. The company founded in 2003, promise its quality development to deploy successfully.
Location: Ahmedabad, India
Founded In: 2003
Company Size: 100 – 250
Services: Web & Mobile apps, Ecommerce development, Bigdata services, Chatbot development and more.
7.MacAppStudio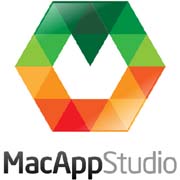 MacAppStudio is prominent custom software app Development Company located in Chennai, India. The boo strapped million dollar development company well known for their innovative product development for Mac and windows devices. Started in 2012, MacApp Studio is expertise in web and mobile app development, Mac and Windows app development services.
Location: Chennai, India
Founded In: 50 – 200
Company Size: 2012
Services: Mobile and Web app, Windows app development, Cross platform solutions, Mac app development.
8.SourceBits

Sourcebits is the most prominent mobile app developers in India located in Bangalore. Sourcebits objectives to initiate the project from design, development and deployment particularly to the requirement from the client. Sourcebits are best android app Development Company in India.
Started in 2006, Sourcebits has delivered more than 1000+ successful mobile application and website development projects to its clients across the globe. Headquarters in Bangalore, Sourcebits also functions from San Francisco, USA.
Location: Bangalore, India
Founded In: 2006
Company Size: 100 – 250
Services: Mobile application and Web development
9. IndiaNIC InfoTech

IndiaNIC Infotech is a leading mobile application developers in India located in Ahmedabad. Founded in 1998, the company is working with latest technologies in web and mobile services and delivering top class products to its clients across the world.
IndiaNIC Infotech Mobile application designers adore making applications and it's their obsession. Therefore, iOS and Android App advancement has been our strong point for a considerable length of time. IndiaNIC Infotech enables you to assemble applications for your business, customers and undertaking at a settled cost or can augment your present group for limited period.
Location: Ahmedabad, India
Founded In: 1998
Company Size: 100 – 250
Services: Website and Mobile application development
10.Appinventiv

Appinventiv is one of the mobile application development company in India, producing end-to-end mobility solutions, cross-platform, iOS, and Android and Windows mobile app development solutions to different start-ups and authorized brands globally. Has delivered 300+ projects since it started out in India in 2014. Expertise in designing storyboard and app prototyping which develop brands better their app ideas from good to excellent.
Services: Android app Development, iOS App Development, AI app Development, and Chat Bot Development
Location: India & USA
These are our preferences for the top app development companies in the world, 2018. The list will be restructured into the year if new companies rise to the top — your response might support other businesses to find the right mobile app development company, and these companies to find their next big client!