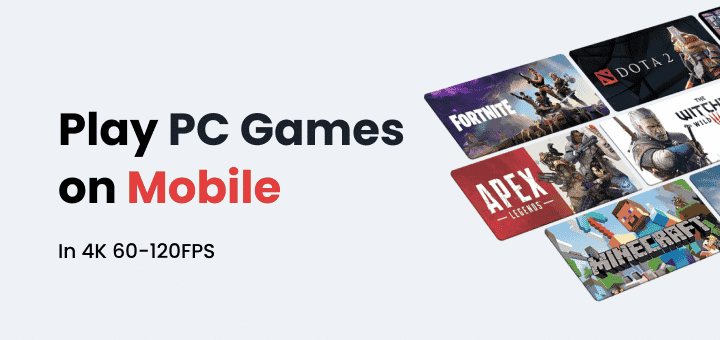 Have you ever heard of word Cloud Gaming,
Cloud Gaming is going to be future of gaming industry, Cloud Gaming gives more power to gamers and game developers to explore and not be restricted to any hardware limitation.
Year by year games like CyberPunk 2077, The Witcher, Grand Theft Auto V, The Division 2 and many more are getting out of the reach of average gamers pc setup,
These new games requrie more RAM, Processing power and Graphics,
That restricts game developers creativity also because they now need to focus on system performance more while developing a game to deliver a game that runs smoothly on older systems.
In cloud gaming games are installed on the server so you don't have to maintain a high-end PC, All hardware and technical things are now handled by cloud gaming service providers.
You can anytime upgrade and downgrade your server hardware by switching to a different plan if they have.
You also don't need to worry about if the latest games are supported by your current system or not because that part is managed and optimised by cloud gaming servers providers.
You just need a steady internet connection ( at least 15MBPS) and a mobile/desktop to display and control the games.
Cloud Gaming has some advantages and disadvantages
Advantages
Play on Mobile, Desktop or Tablets same game
No need to install the game on any of your physical devices
No Storage issue, Install the game of any size
Disadvantages
You need to have an Internet connection with at least 15 MBPS connection
A lot of Bandwidth is used (up to 10 GB per hour based on quality)
You need to pay for Cloud Gaming service
The last one is not a real disadvantage because you don't have to manage any gaming rig with the latest hardware.
Right now many comapnies provide cloud gaming servers on subscription basis you can choose the one you like,
here are some of the list of cloud gaming server providers
Google Stadia starting from $9.99/month
GeForce NOW (open beta) starting free
Shadow starting from $11.99/month
Vortex starting from $9.99/month
There are many more comapnies they provide reliable and value to money cloud gaming servers.
You can also make your cloud gaming server in the same way we created 24/7 live streaming servers for YouTube. The only difference will be this server will be created with dedicated Nvidia graphic cards and more RAM and CPU.
Download CyberPunk 2077 Wallpapers
Play CyberPunk 2077 for Free on GeForce NOW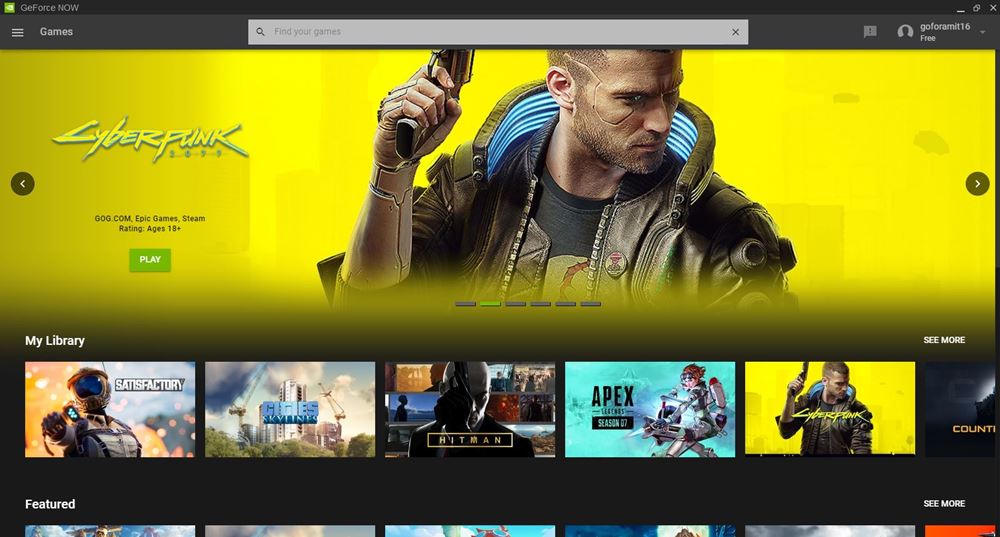 You can play CyberPunk 2077 free on Geforce NOW at least for now
and also you can play games you have in your steam library and also all free games availble on steam.
Here is step by step guide what you need to do
Register on GeForce NOW
Visit https://www.nvidia.com/en-us/geforce-now/ and signup for an account,
If you live in country where GeForce NOW is not available then make sure to use a VPN.
GeForce NOW is available in 71 countries here is list of supported countries.
Donwload GeForce NOW app
You can install GeForce App on your Android, PC, Mac OS
Even you can play games right from the browser without installing any software right from your browser.
Add CyberPunk 2077 to Library
Now find the CyberPunk 2077 and add the game to your game library on GeForce NOW website or app,
You will also have to connect your steam or epic account to GeForce NOW to save your game progression.
Best Free Android Games to Play
Since GeForce NOW is in Free Beta,
Due to this there is a surge of users around the world who are registering and using the GeForce Now.
So you might have to wait a little bit to play CyberPunk 2077 for free usually 15 mins,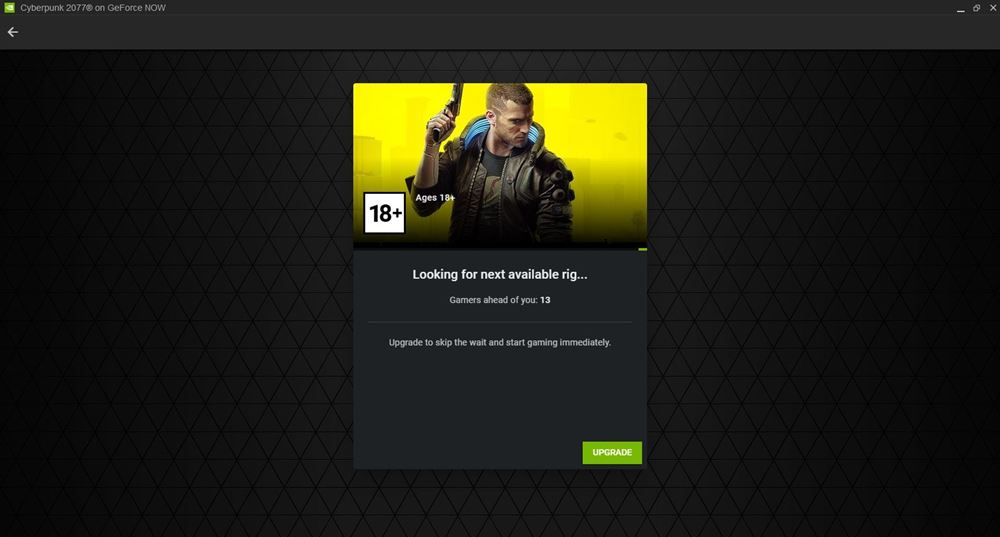 and in the free plan, you can play continuously 1 hour in a single session, you can start the session again by queuing again.
You can also tweak some settings in GeForce like linking your steam library, setting streaming quality and changeing your membership plan,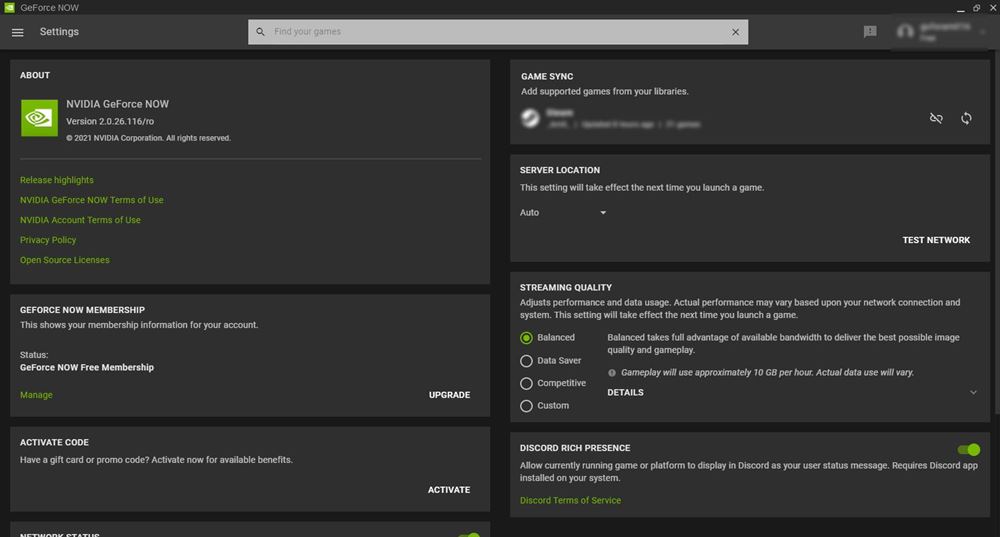 Make sure to use a VPN and set it to any nearest region that is supported by GeForce NOW if your country is not in the supported country list.
Playng any FPS and fast pased game will lag if you are using a VPN.
Click on the image to see all games list currently GeForce Now supports.😃

Source
Geforce NOW Free beta for US only
Play PC Games on Mobile Free