All computer users want to protect their data. They copy their data and store them in another place with encryption. However, when data are huge, simple copy can't work well. For some data, a simple copy can copy successfully, such as system data. A copy has another professional meaning – Backup. Backup is a term in computer technology field. Backup can work for files, partition, disk and system.
Backup usually comes with backup software. Some operating systems have built-in backup programs, such as Windows, Mac and so on. However, those built-in backup tools are not full scale or have some limits or does not suit for users. For people, find a one suit for themselves is better. In backup software market, there are many choices.
Why select AOMEI Backupper?
AOMEI Backupper is one of the best software/application for Windows users to backup, sync, clone and protect data on the computer. It is very easy to use with many useful functions. Once downloaded this tool on your computer, you can protect your master machine and clients. Aomei Backupper has several editions. Among them, Standard Edition is free to use for everyone.
Download backup software installation package from AOMEI website, open it and install. It has multiple languages for choose: English, German, French, Chinese, Japanese, Italian, Dutch, Spanish and Turkish. The whole installing process is smooth, few clicks and steps. Finally, run the program.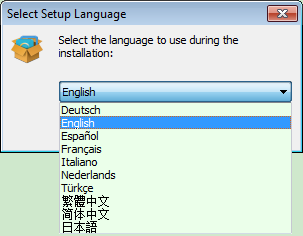 Features of AOMEI Backupper
Now the latest version of AOMEI Backupper is 4.5 beta, we take examples and screenshots with its Standard Edition. Backup is AOMEI Backupper's main function. Under Backup tab, you can make a system backup, disk backup, partition backup, file backup and file sync. Just with these features, AOMEI Backupper can take the place of Windows inbuilt backup program.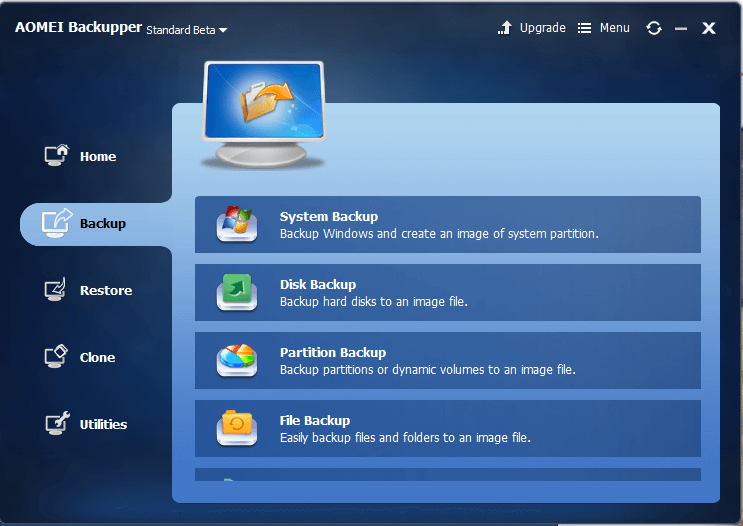 Now that backup is a method to protect data. AOMEI Backupper can not only save the image file to local disk, but also external disk like USB flash drive, CD/DVD, NAS, etc. AOMEI Backupper also has additional options such as compression, email notification, encryption, splitting and others. It also provides different schedules to do with the backup task. When: daily, monthly, weekly, event triggers, real-time sync.
How: full, incremental and differential backups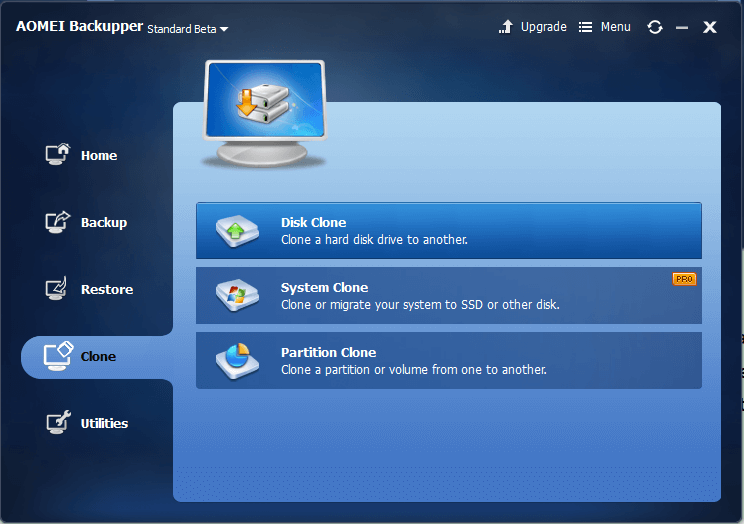 AOMEI Backupper's clone functions are powerful. System clone means migrate OS to SSD or HDD. I forgot introduce Restore tab? There is listing backup tasks, you can restore them. By the way, AOMEI Backupper supports universal restore, selective file restore, restore with command line, restore from bootable media, restore with partition alignment, etc.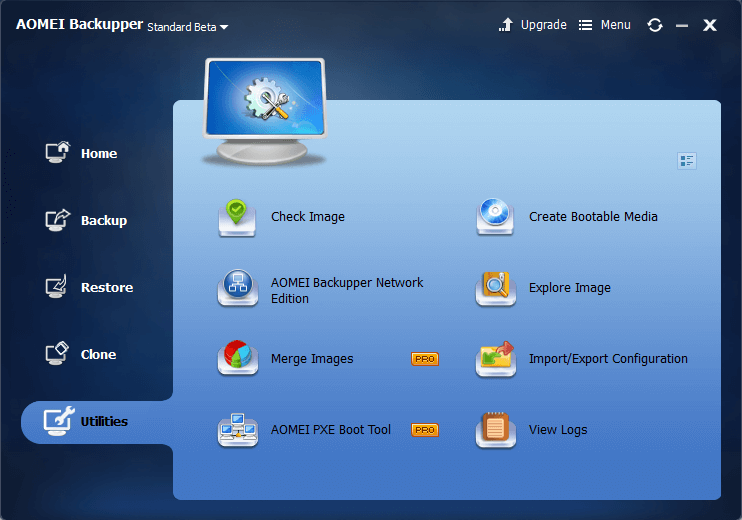 AOMEI Backupper is an all-in-one backup software, which integrated many utilities: PXE Boot tool, create bootable media, check image, explore image, merge images, import/export configuration, view logs. Since 4.5 beta version, it added Network edition.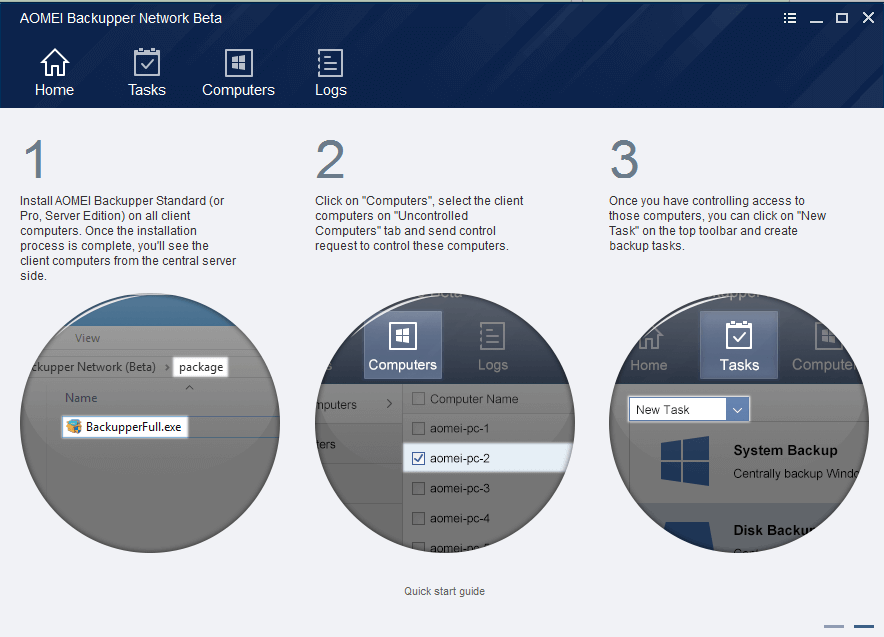 AOMEI Backupper Network Edition is a centralized backup software to create and manage backup tasks for all computers in the network from one central management console. It can scan networked computers automatically, manage clients in remote and has complete backup settings and flexible backup rules.
The Verdict
AOMEI Backupper is a necessary system tool. Its easy to use functions can help us protect data easily. Its full-scale functions can help us protect data all around the corner. We have considered the functionality it won't cause our data loss.
The post The Review for AOMEI Backupper, for Windows Backup appeared first on Tenoblog.