When it comes to the best Phone for Gaming in 2018, there's more than one answer because you're relying on software compatibility just as much as good hardware and peak performance. As we saw at E3 2018, developers are bringing addictive 2D and console-quality 3D games to mobile handsets. Just look at Fortnite and PUBG Mobile.
The best gaming phones won't just let you play the best smartphone games, they'll ensure you have the best visuals and performance for years to come. The gaming phones we were carrying around three years ago can't faithfully play high-end mobile games. You need to future proof your next phone into the year 2020, not just 2019.
Our recommendations factor in the speeds of chipsets, graphics chips, RAM and app ecosystem, the latter being the lead reason Apple's iPhone continues to run away with the prize. It has more games, and more games first, than Android.
To that end, we've looked over all of the options and selected the best phones for gaming based on the options in their app stores, the power of their components, the quality of their screens, the size of their batteries, their support for VR, and more.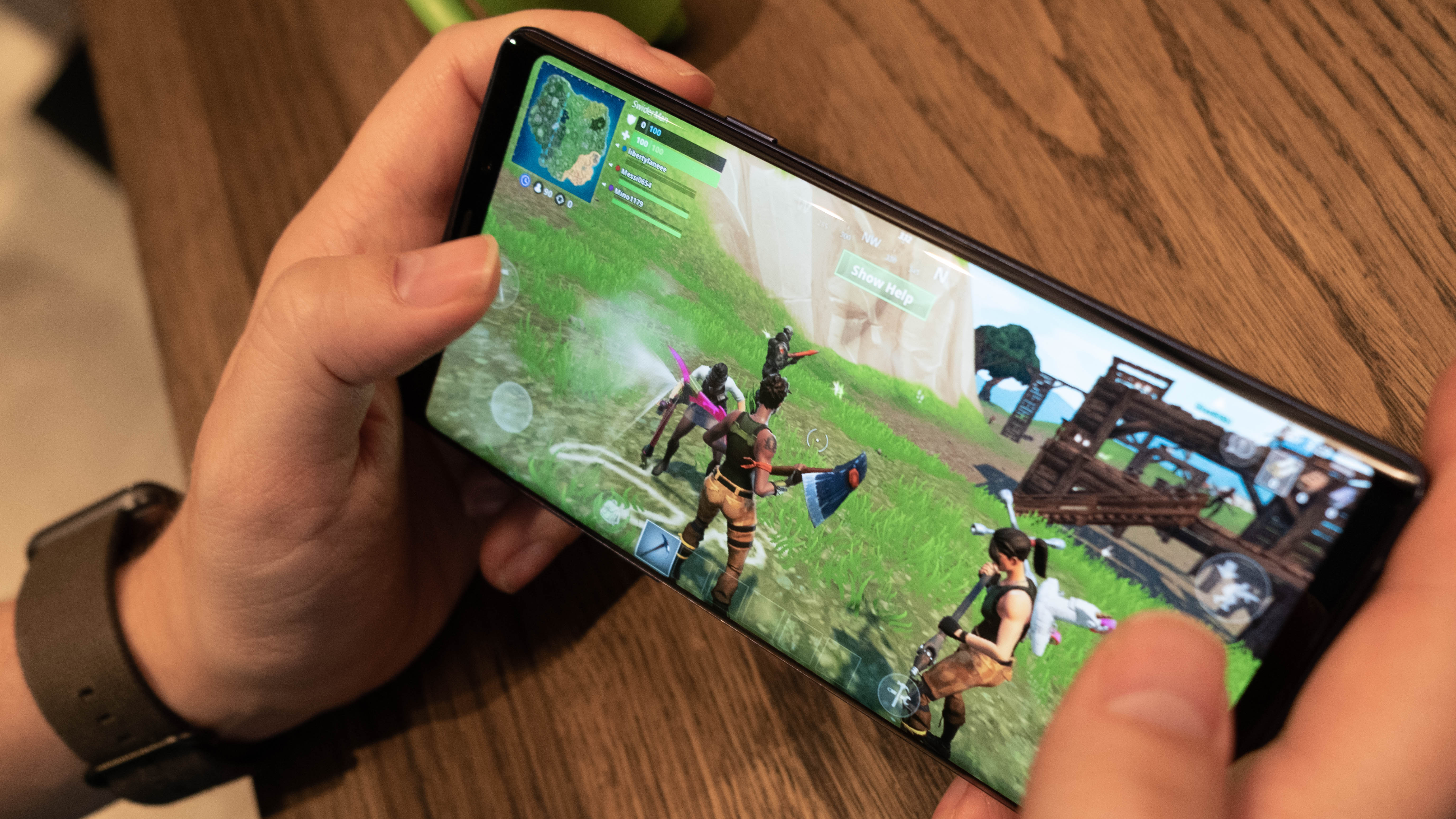 The Samsung Galaxy Note 9 is a very iterative device, but don't let that fool you into thinking it isn't the best gaming phone on the market. Not only does this have one of the biggest, brightest and highest res displays on the market – it's all backed up by the latest Snapdragon and Exynos CPUs on the market today.
You'll have an advantage over the competition in games like Fortnite, as you'll be able to see more clearly, and with more frames per second. Even when you're done playing your games, you won't be ashamed to carry the Note 9 in public, unlike some more gamer-y devices, as it has a smooth and modern aesthetic.
Read the full review: Samsung Galaxy Note 9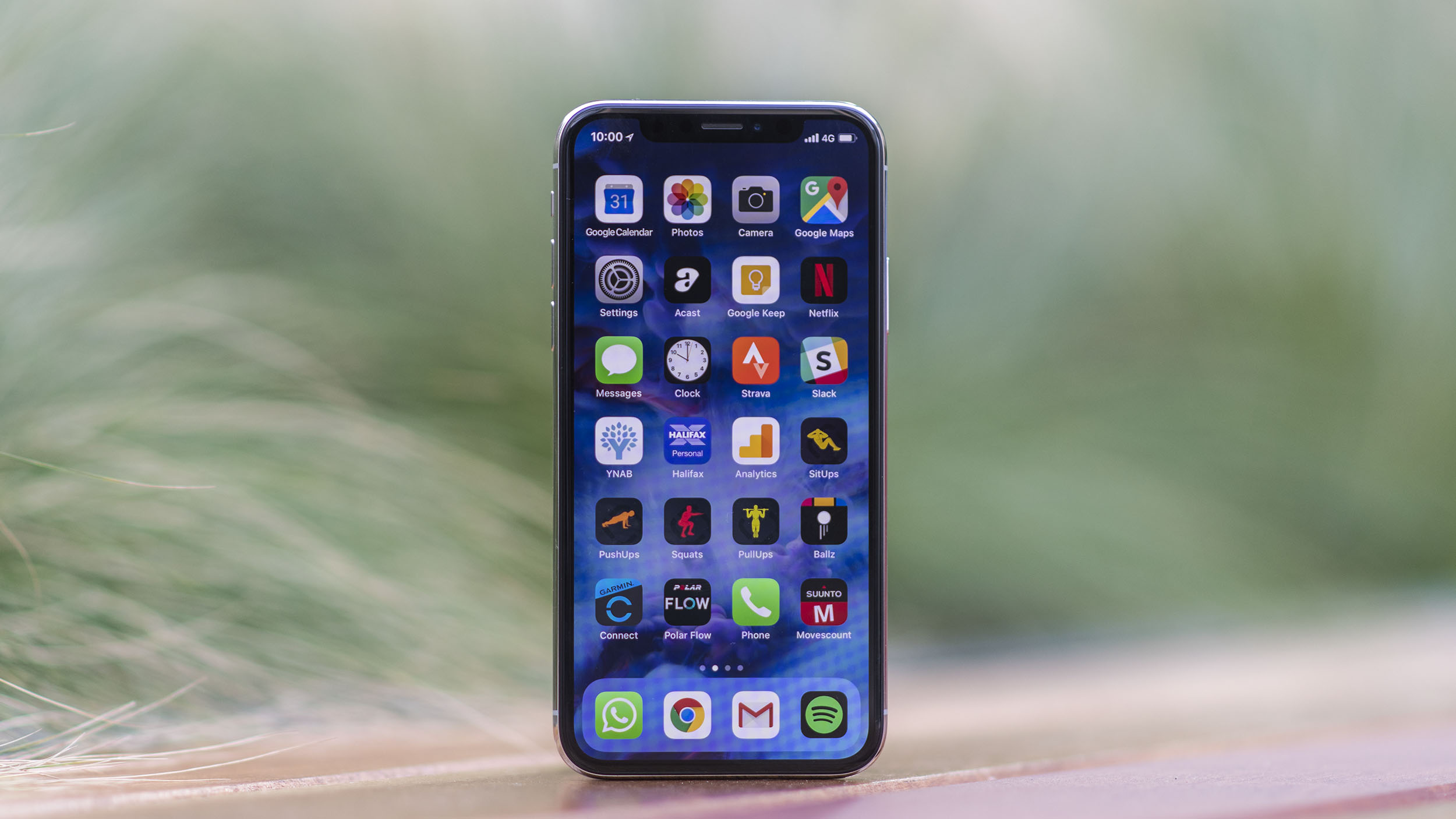 Apple's App Store in ten years old, and even if Macs aren't the best for gaming, the company's iPhones are fantastic for games of all sorts. Part of this is due to the love developers show the App Store. iPhones almost always get the best games first, like Fortnite's so-far exclusive iOS launch. We're still waiting for the Android version of the game. But the point is, the best way to play as many mobile games as you want is to buy a brand new iPhone X.
Apple is also on the forefront of delivering the first meaningful and mainstream AR experiences, including AR multiplayer gaming as one of the many iOS 12 features.
The iPhone X has a slightly bigger battery than the iPhone 8 Plus, which should give it enough power to game for a while. Plus, the iPhone X's 5.8-inch OLED display will offer plenty of screen space for games along with incredible contrast ratios. There's nothing like OLED for making visuals pop when a scene has a dark and light contrast.
Check out our iPhone X review video below.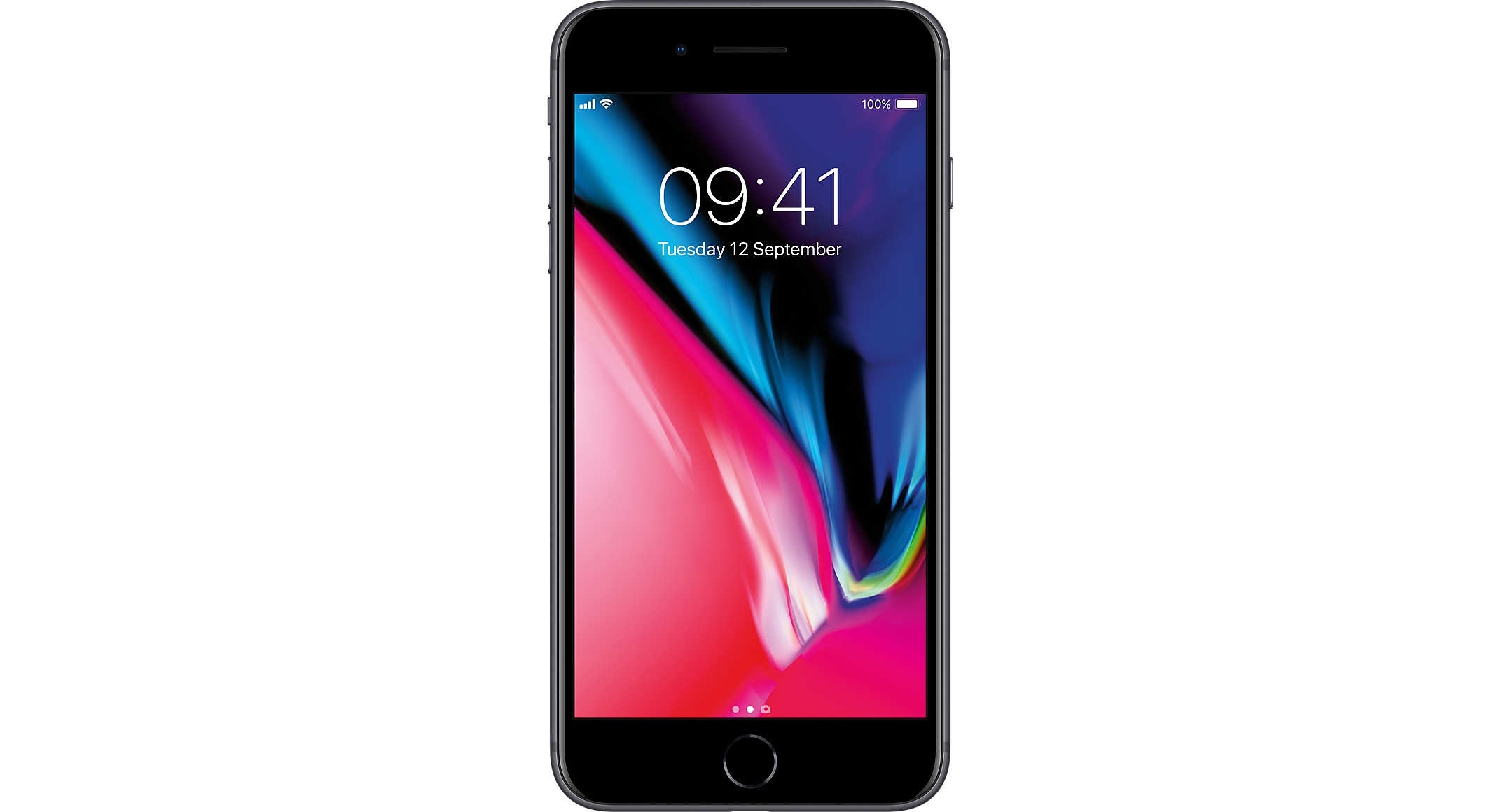 There's no getting around it: Apple has two amazing phones with big, sharp displays powered by top-of-the-line specs. The same internals and App Store that earned the iPhone X the top spot on this list earn the iPhone 8 Plus the second spot.
The iPhone 8 Plus has a less-showy Full HD display, but in our experience is still great for gaming. The 5.5-inch screen is plenty spacious. Apple's A11 Bionic CPU and graphics make for a mean gaming experience, and ARkit offers up augmented reality games that give Apple's iPhones more to offer gamers. This is the one to buy if you want a gaming phone with a home button and don't want to spend top dollar on the iPhone X.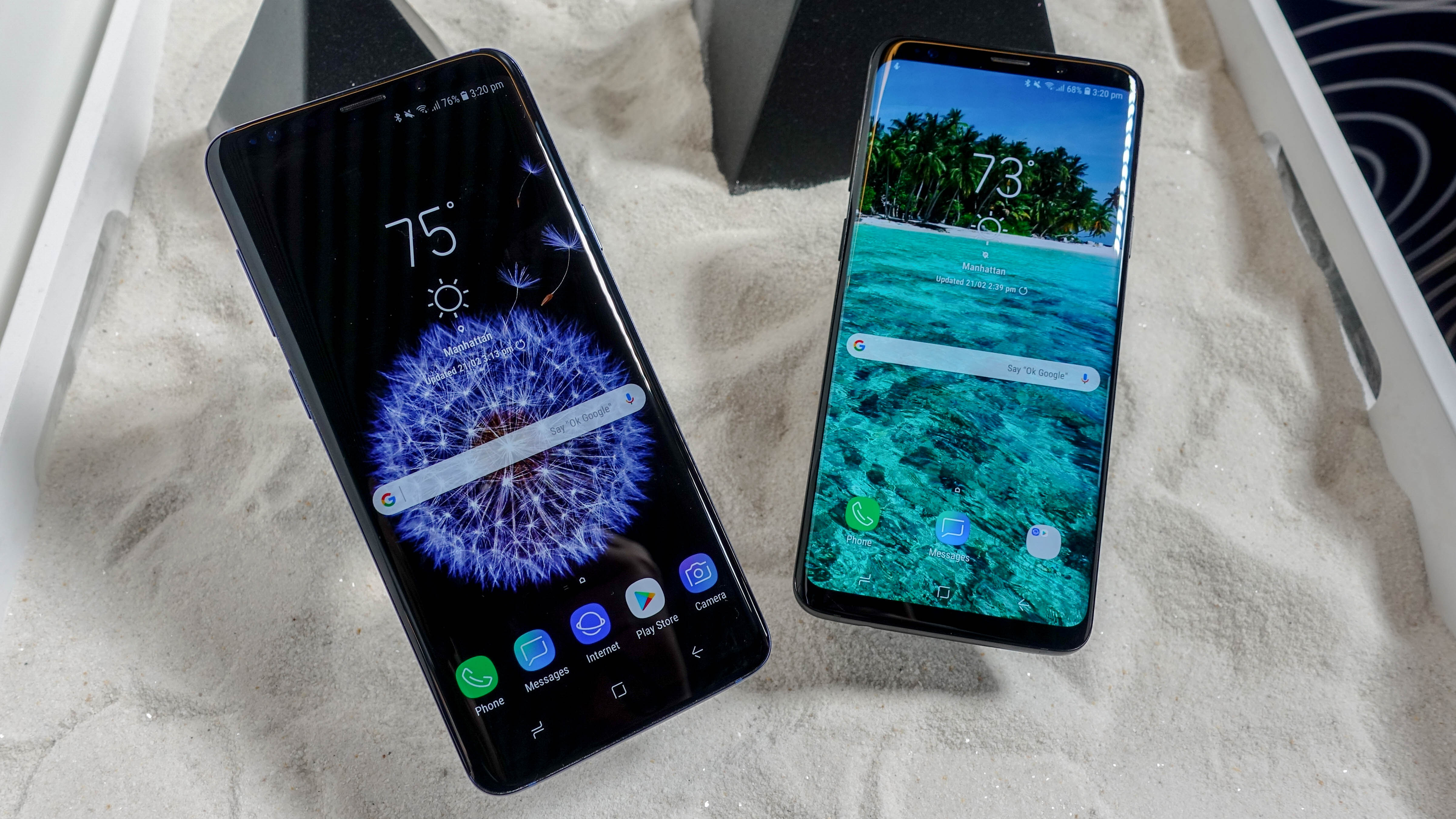 We've lumped the Samsung Galaxy S9 and S9 Plus into one spot, because they both offer nearly the same incredible smartphone gaming experience with only a minor difference in screen size.
The Snapdragon 845, Adreno 630 graphics, and 4GB of RAM (6GB in the S9 Plus) make both of these phones incredible performers both in game and out. And, since the market of other Android phones boasting the new Snapdragon 845 hasn't caught up, Samsung easily snags this seat.
But, a powerful chipset isn't all that earns the Galaxy S9 and S9 Plus its ranking. The S9 has a plenty large and plenty sharp 1440 X 2960, 5.8-inch display, and the S9 Plus has an even larger 6.2-inch display with the same resolution. Both are Super AMOLED and support HDR10 for stunning visuals.
The new Galaxy S9 and S9 Plus also feature Samsung's Game Tools, which can help with taking screenshots, recording gameplay, and keeping notifications out of the way. Let's not forget that Samsung also has the impressive Gear VR headsets that offer super sharp virtual reality experiences with the Galaxy S9's and S9 Plus's pixel-dense displays.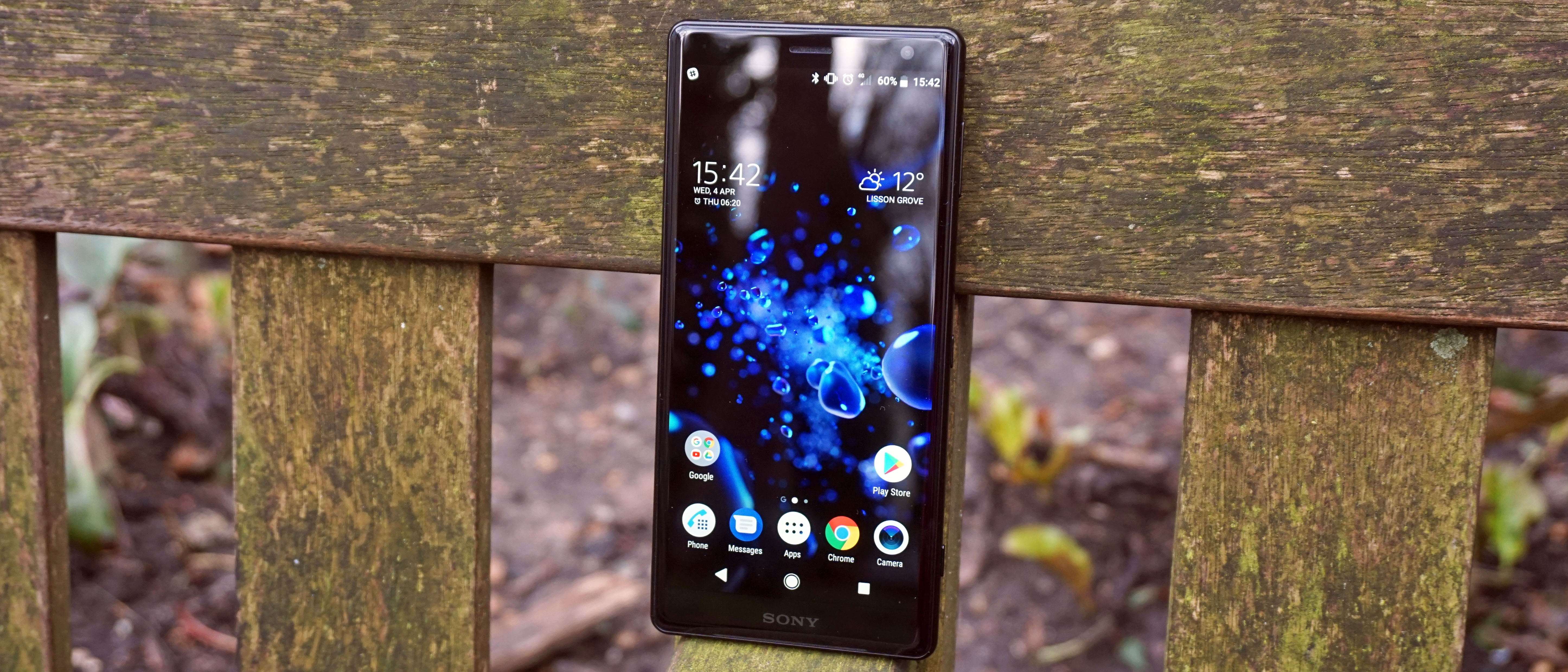 Aided by a 5.7-inch 1080 x 2160 HDR display and the same Snapdragon 845 chipset powering the latest Galaxy smartphones, Sony's Xperia XZ2 jumps ahead of much of the competition. This new offering from Sony is simply a great phone, and having the latest Qualcomm system-on-a-chip gives it stunning video game performance.
The Xperia XZ2 won't just offering great gaming visuals though. It has dual front-facing speakers, for a quality stereo experience. The 3,180mAh battery offers decent gaming battery life as well. And, for mobile gamers that have a big library, microSD support provides up to 400GB of extra storage.
A unique feature that can make mobile gaming on the Xperia XZ2 feel just a little bit more like console gaming is Sony's "Dynamic Vibration System". A little haptic feedback can enhance your game experience, even if it's just a minor touch to an already solid offering from Sony.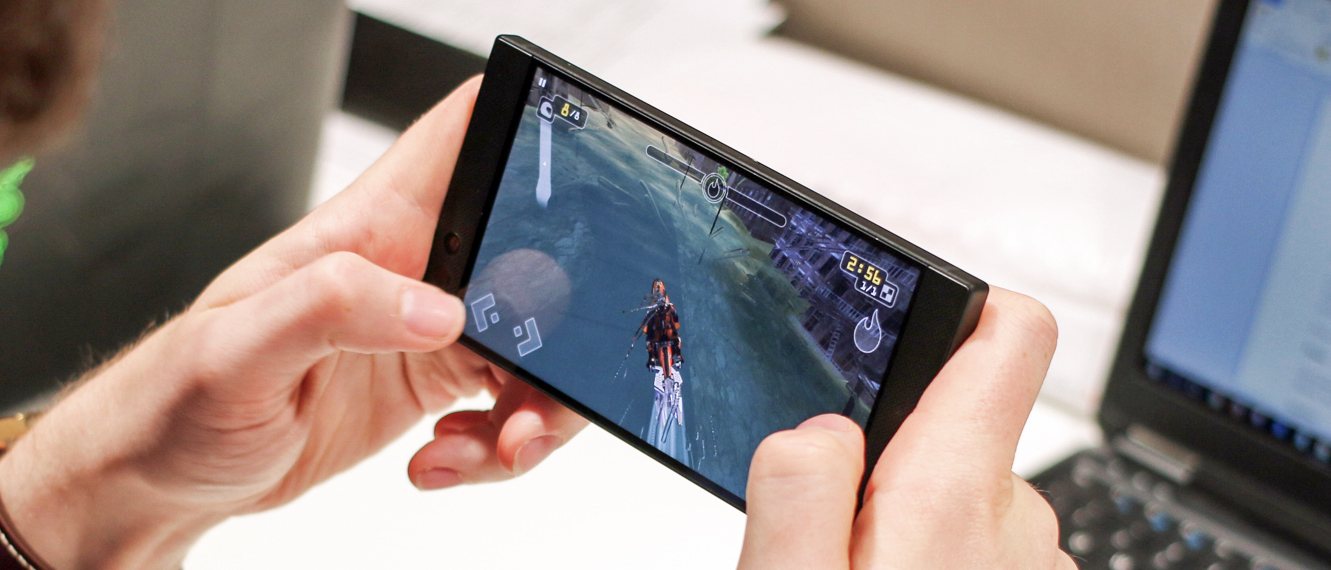 The Razer Phone is an Android device meant for mobile gaming, and it has the specs to prove it. It runs on a Snapdragon 835, which still offers commendable performance, despite being superseded by the new Snapdragon 845.
The Razer Phone's mobile gaming bona fides include a 5.7-inch QHD display with a refresh rate of 120Hz for buttery smooth visuals, a behemoth 4,000mAh battery for long playtimes, and some of the best smartphone speakers around for rocking game audio. There may not have been a smartphone so focused on gaming since the notorious Nokia N-Gage. Expandable storage via microSD is just a bonus perk.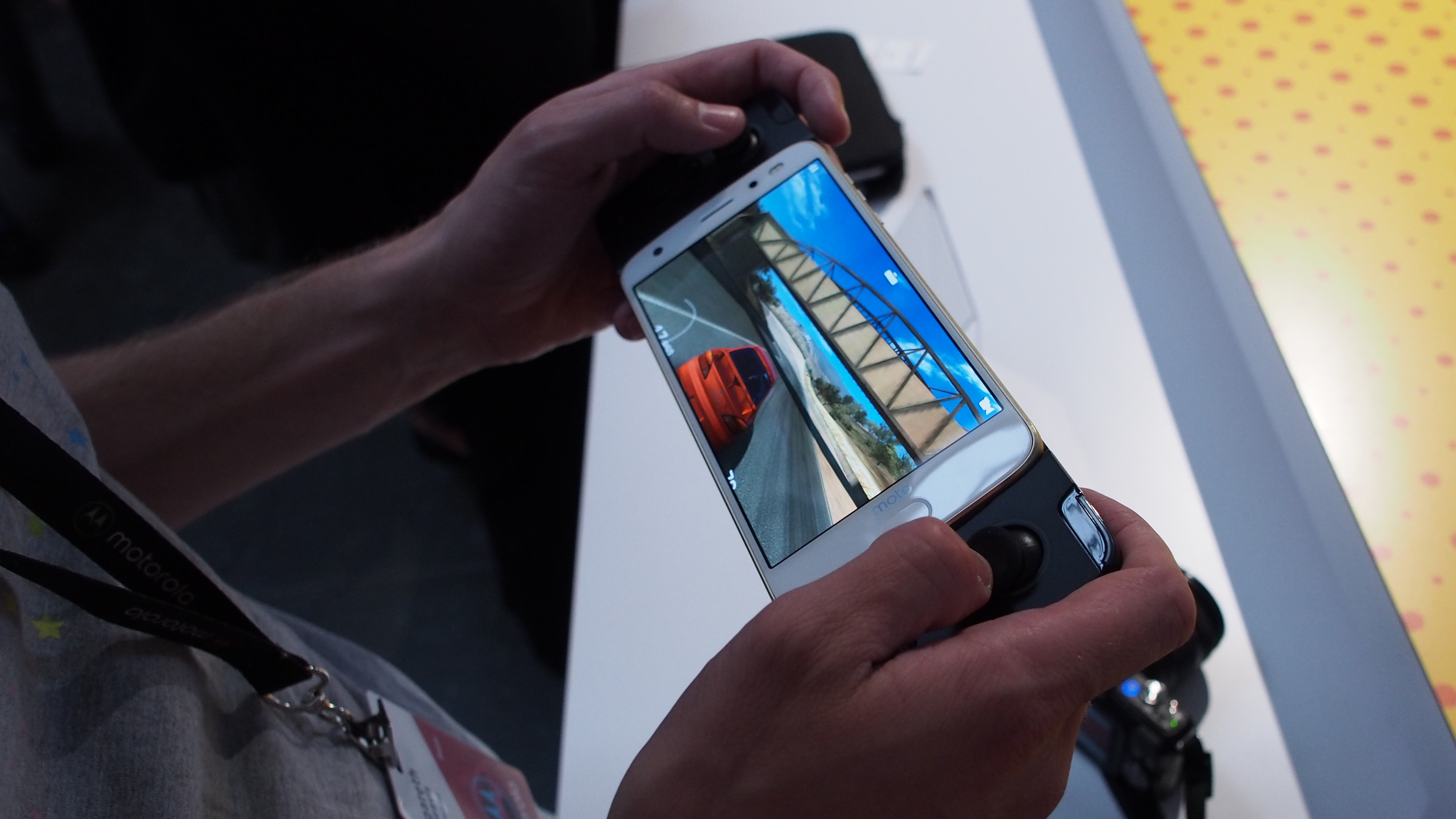 The Moto Z2 Force is a curious case. It has the quality 5.5-inch Quad HD display and the powerful Snapdragon 835 chipset for gaming, but on its own it's not the most amazing gaming smartphone. A somewhat small 2,730mAh battery doesn't give it the long life we'd like to see in a gaming phone. But, it has a trick that others don't.
The Moto Z2 Force can snap onto the Moto GamePad mod, which it two analog stick, a D-pad, and a host of other gamer-friendly buttons. Having physical controls for smartphone games is a double bonus, since they will easier to use while making the screen easier to see (you thumbs won't be covering up your enemies). The Moto GamePad even has a 3.5mm headphone jack.
When it comes to virtual reality, the Moto Z2 Force is ready. It's certified Google Daydream-ready. Next to Samsung's Gear VR, the Daydream View delivers some of the best mobile VR available, and the Moto Z2 Force can power that experience.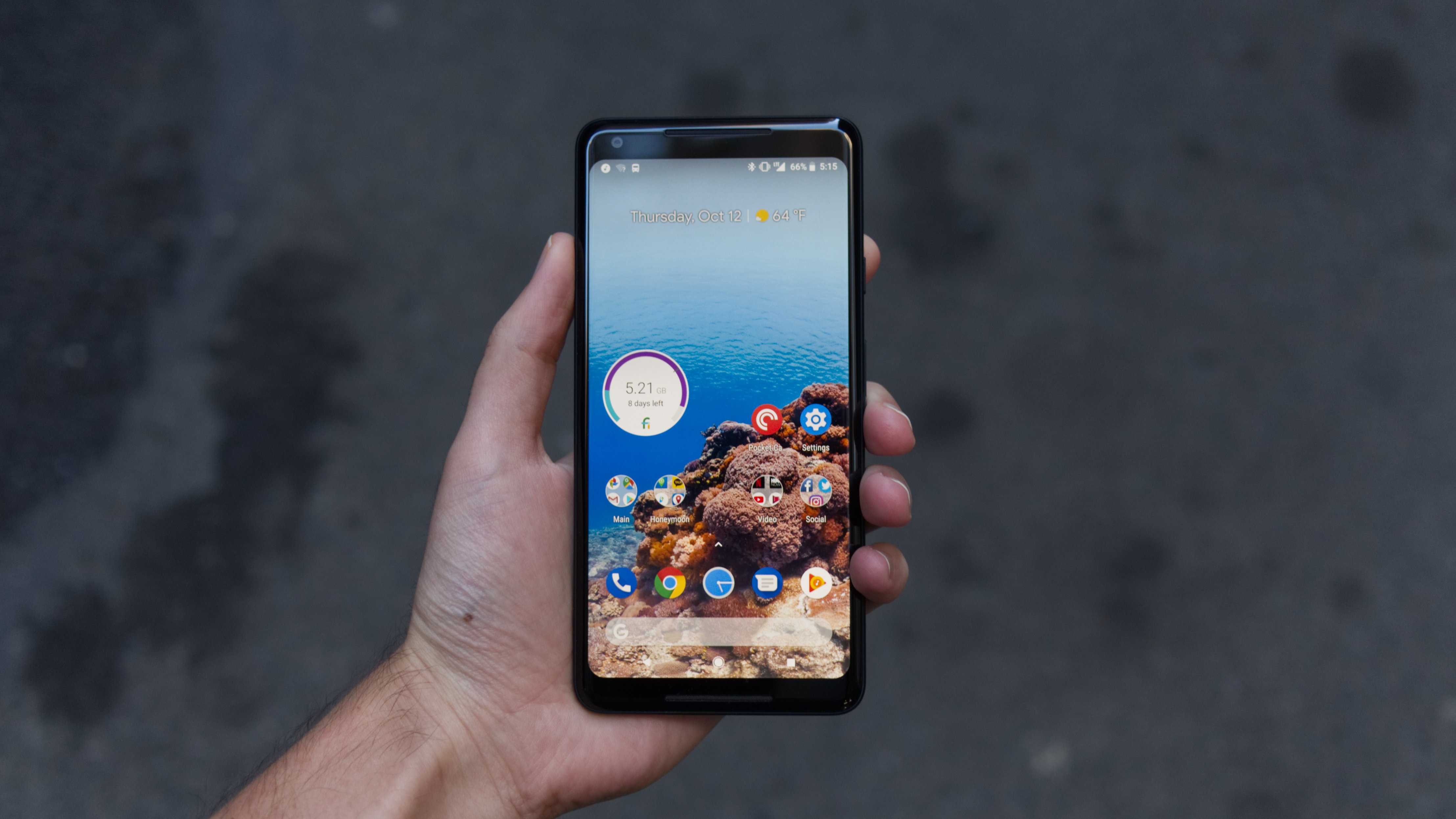 Google's biggest and best smartphone, the Pixel 2 XL, also has what it takes to be a great gaming smartphone. It's 6-inch display offers plenty of real estate for gaming without having your thumbs cover everything up. That display is also a 1440 x 2880 pOLED panel, so the visuals will be crisp with excellent contrast.
Like many of the other phones on this list, the Pixel 2 XL is running a Snapdragon 835 chipset, which will deliver smooth gaming performance in most mobile games. Of course, the Pixel 2 XL is also capable of delivering VR content with the Daydream View headset.
An added bonus is that the large 3,520mAh battery will make it easy to game on the go, while Google's Project Fi network (which Pixel owners can subscribe to) offers impressive coverage that can help eliminate concerns of losing connection to online games.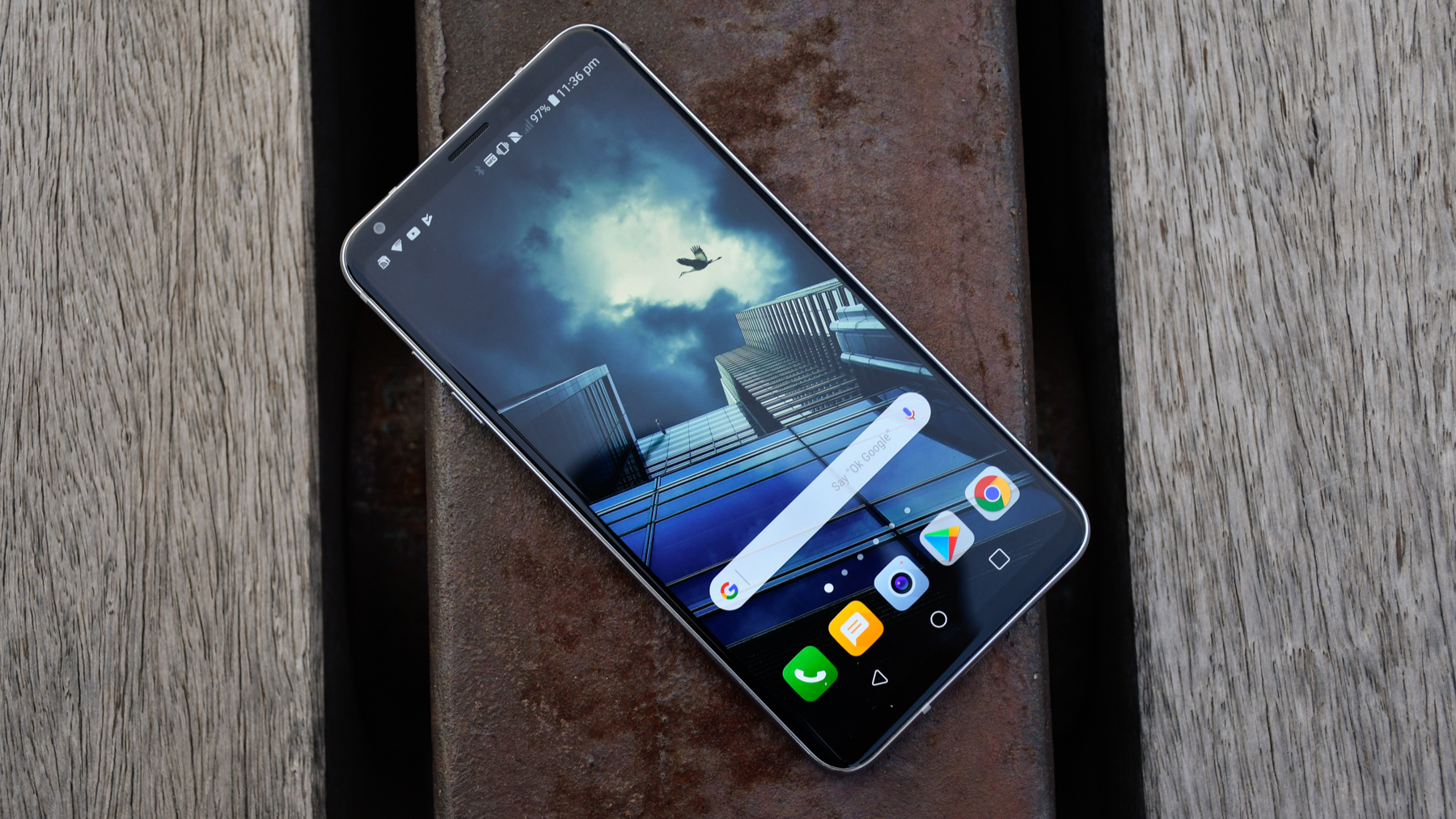 The LG V30 is simply an excellent phone. It has the sharp, large screen and the powerful processor needed to offer a great mobile gaming experience. It's 6-inch 1440 x 2880 OLED display is much like the Pixel 2 XL's, and it also is Daydream-ready for gamers that want to dive into VR.
A 3,300mAh battery offers a bit more game time than a typical smartphone battery. And, a microSD slot means plenty of room for games if the built-in 64GB of storage isn't enough. Though this is a great phone, it's likely to be replaced soon by the inbound LG G7 ThinQ or, later on, by the LG V35S ThinQ.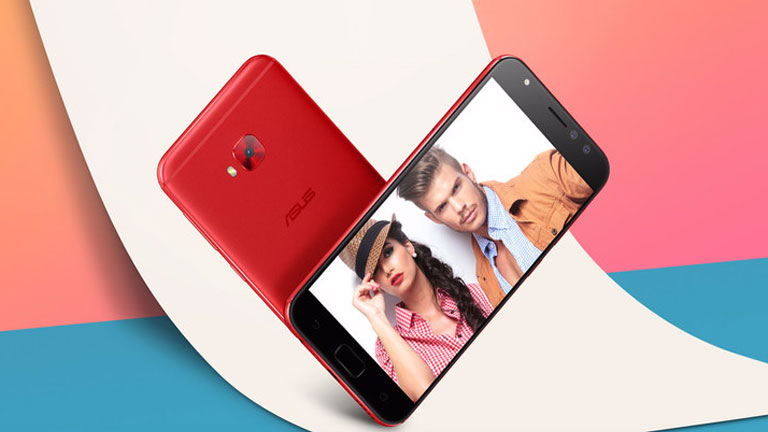 The Asus Zenfone 4 Pro is a high performer with a more appealing price than a lot of the competition on this list. It only has a Full HD display, but at 5.5-inches, that's plenty pixel dense. Plus, it's an AMOLED display, so visuals will be top notch.
The Zenfone 4 Pro is running the same Snapdragon 835 chipset as many other phones on this list, it will perform admirably at Full HD. Since lower resolutions are easier on the hardware, focus can go into consistently smooth gameplay and better graphics.
The big 3,600mAh battery paired with a smaller 5.5-inch AMOLED display are a great formula for long battery life. And, microSD support means plenty of room for games, movies, or whatever else. The upcoming Asus Zenfone 5Z with Snapdragon 845 is expected later this year, and is likely to find its way onto this list then.

source : techradar.com
This post first appeared on Daily Kiran, please read the originial post: here