What's the best 65-Inch TV in existence? We've got some ideas, which we're about to share with you, but right now is a fantastic time to drop some cash on a brand new 65-inch television – with few surprises left in store this year, we can say with a reasonable level of authority which TVs currently on the market boast the best performance and best value.
We're focusing on the best 65-inch 4K TVs here, and although these huge screens won't work in every home space, if you can fit them in then you get fantastic value for money. It's the closest you'll get to a home cinema without a projector.
If you've taken a peek at the sets on offer already, you might have noticed the wealth of choice at the 65-inch TV size. So which one is right for you?
Currently, our favorite 65-inch TVs are LG's series of OLEDs, with exceptional black levels and premium HDR in the form of Dolby Vision. On the downside, they're not the best option for brightly lit rooms.
If your living room's ratio of windows to doors is too high, you might want to consider Samsung's QLED TV series for your 65-inch TV instead. In comparison, these are bright and colorful, and pack in technology that helps them cope with overly bright environments.
Of course, Sony TVs come with both OLED and LED panels, and you can't go wrong with either of these – so you really are spoilt for choice.
As you consider the brightness of your room, and the size of your budget, let's take a look at our favourite 65-inch TVs of the moment. Each one in this list has been tested and approved by our expert team of reviewers.
Best shows on Netflix
Best movies on Netflix UK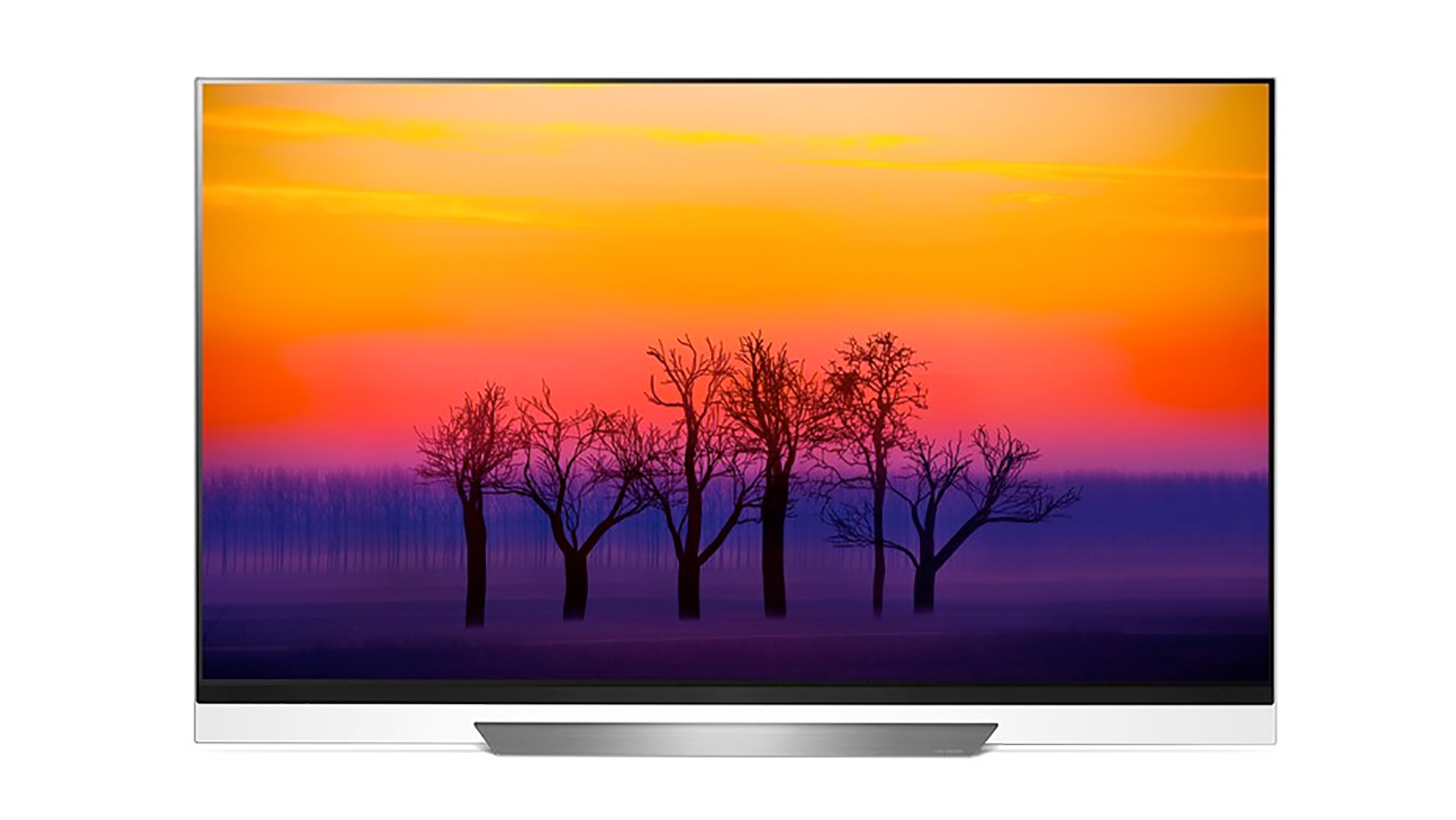 65-inch LG OLED65C8
The big question this year for TV buyers with money to spend is QLED or OLED? QLED is Samsung's LCD-based screen tech, while LG makes not just the panels for its own OLED TVs but the other makers too.
An OLED like the OLED65C8 is hard to beat for a cinema-like environment. This 65-inch TV actually has much better contrast, and probably color, than your local cinema screen.
It uses WebOS software too, just about the best smart TV interface out there.
Cinematic images, smart software and slick design – what more could you want? Samsung's QLED TVs are much brighter, which does wonders for HDR. And its motion handling is a little better too. However, for the image quality fundamentals of colour and contrast, the LG OLED65C8 still wins.
This TV is so high up our list for its practicality, though. It costs less than other OLEDs, or Samsung's top QLED.
Read the full review: LG OLED65C8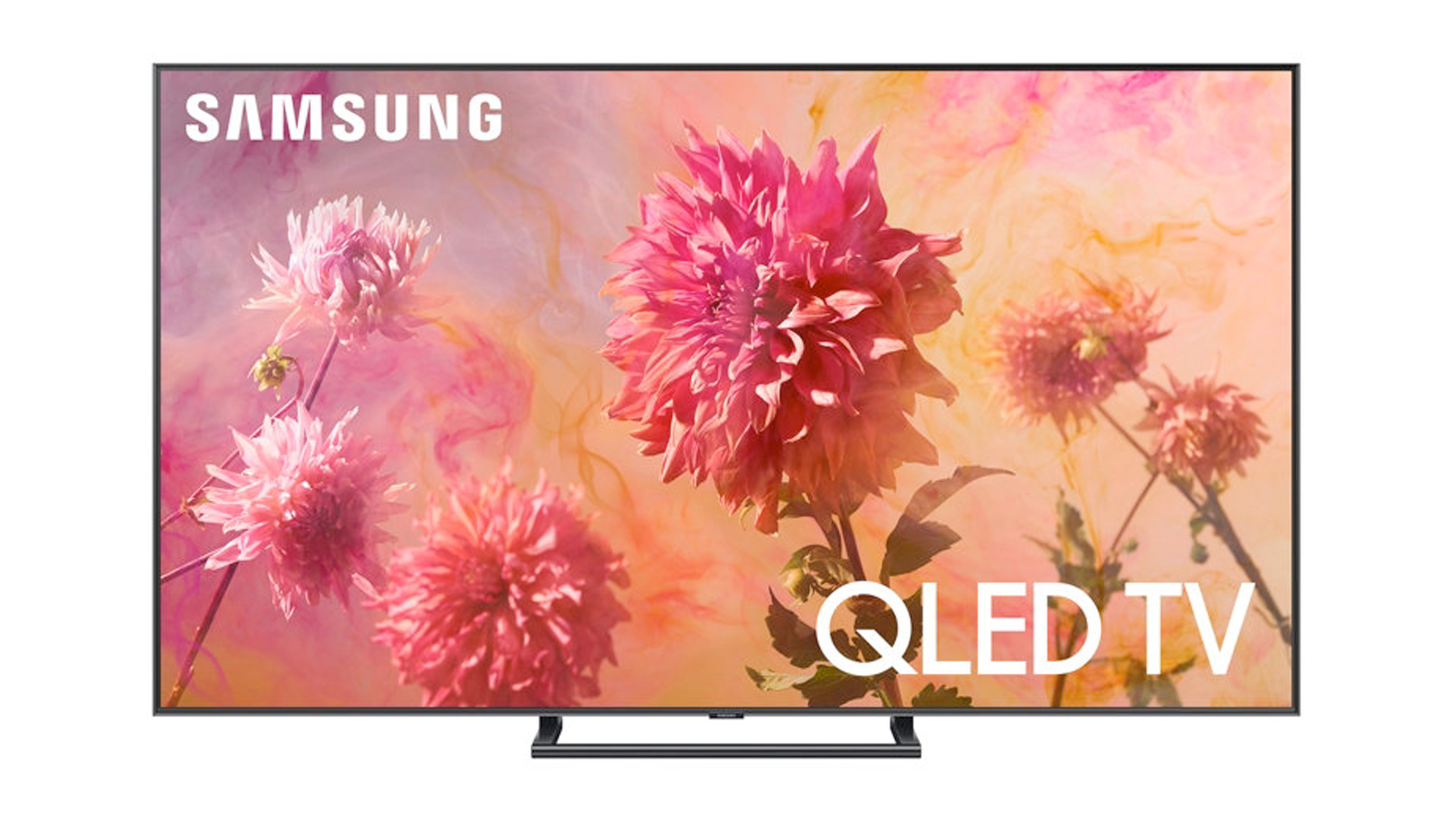 65-inch Samsung 65Q9FN
The Samsung 65Q9FN deserves bold statements, so here's one: this is the best LCD TV we've ever seen. It might be the best TV to date for some.
Sure, it may not be perfect, but this is the closest you can get to a 65-inch TV that has it all. Its HDR images are amazing, and its upscaler engine makes content of almost all resolutions look great.
The Samsung 65Q9FN uses direct LED lighting to avoid the halo-ing seen in older LCD TVs while delivering blacks that, in most conditions, don't look too far off those of an OLED TV. Even the sound is the best that we've heard from a Samsung TV in years.
In perfect cinema-style conditions you'll see deeper blacks from an OLED though, while Sony's latest TVs have more advanced motion handling, and image quality does take a hit at an angle. However, you can't do any better if you want ultra-bright HDR images as well as great contrast.
Read the full review: Samsung 65Q9FN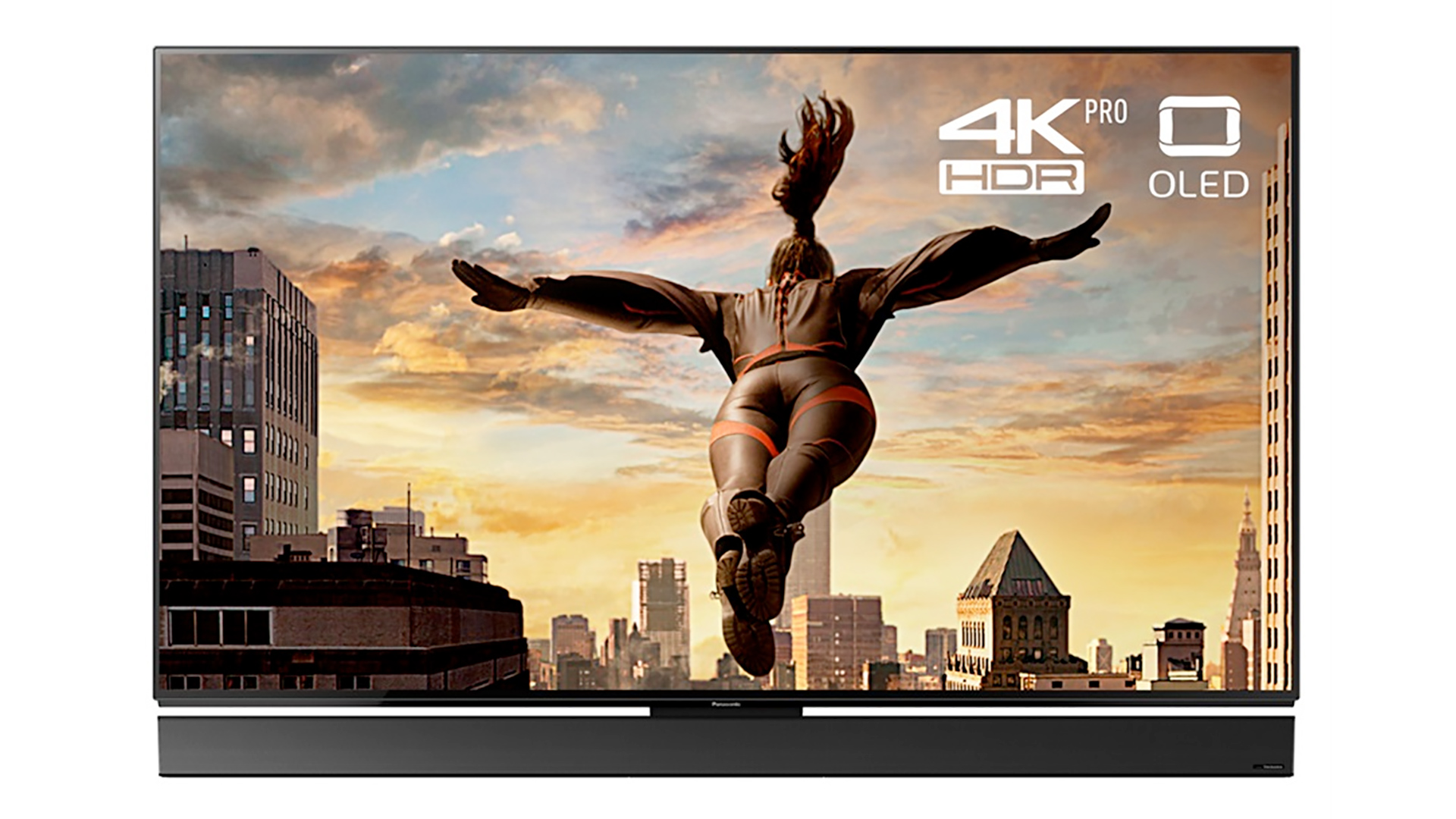 65-inch Panasonic TX65FZ952B
The Panasonic TX65FZ952B is perhaps the classiest OLED TV around – it comes with a clever soundbar, but detach it and the TV looks restrained and minimal. The soundbar also has a mammoth 12 drivers, for audio actually worth listening to.
Picture quity is fantastic on this 65-inch TV set, edging out LG's models with better handling of shadow areas, which can look a little noisy in the LG sets. Not so here.
There's no Dolby Atmos or Dolby Vision processing, though, which seems a shame when the audio and visual sides are otherwise so strong.
The price also needs to be considered. At several hundred dollars or pounds more than the LG C8 or Sony KD-65AF8, you had better appreciate the extra magic Panasonic has put into this TV's processing and calibration.
Read the full review: Panasonic FZ950/952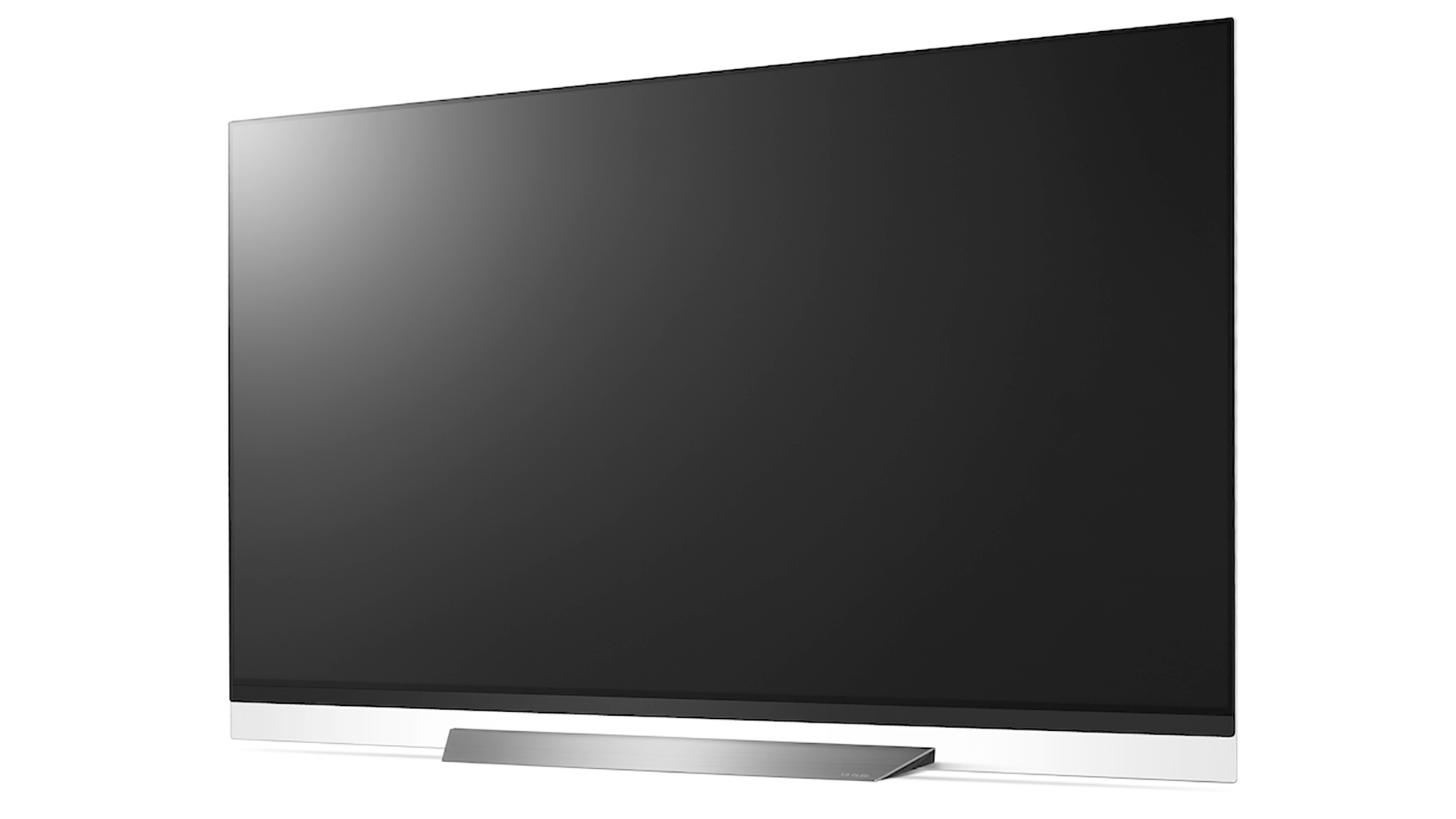 65-inch LG OLED65E8
The LG OLED65E8 is similar to the LG C8 you'll find above. But why is it lower on our list of the best 65-inch TVs?
This is the premium alternative to the C8. It has a better speaker system and a more impressive-looking 'floating' stand design.
However, underneath the gloss and audio improvements, you get more-or-less the same TV with the same Alpha 9 processor.
The OLED65E8 is a few hundreds dollars/pounds more expensive than the C8, so think carefully about whether the upgrade is worth it. We use a surround sound speaker system with the TV, so the benefits of the improved drivers are minimal.
Read the full review: LG OLED65E8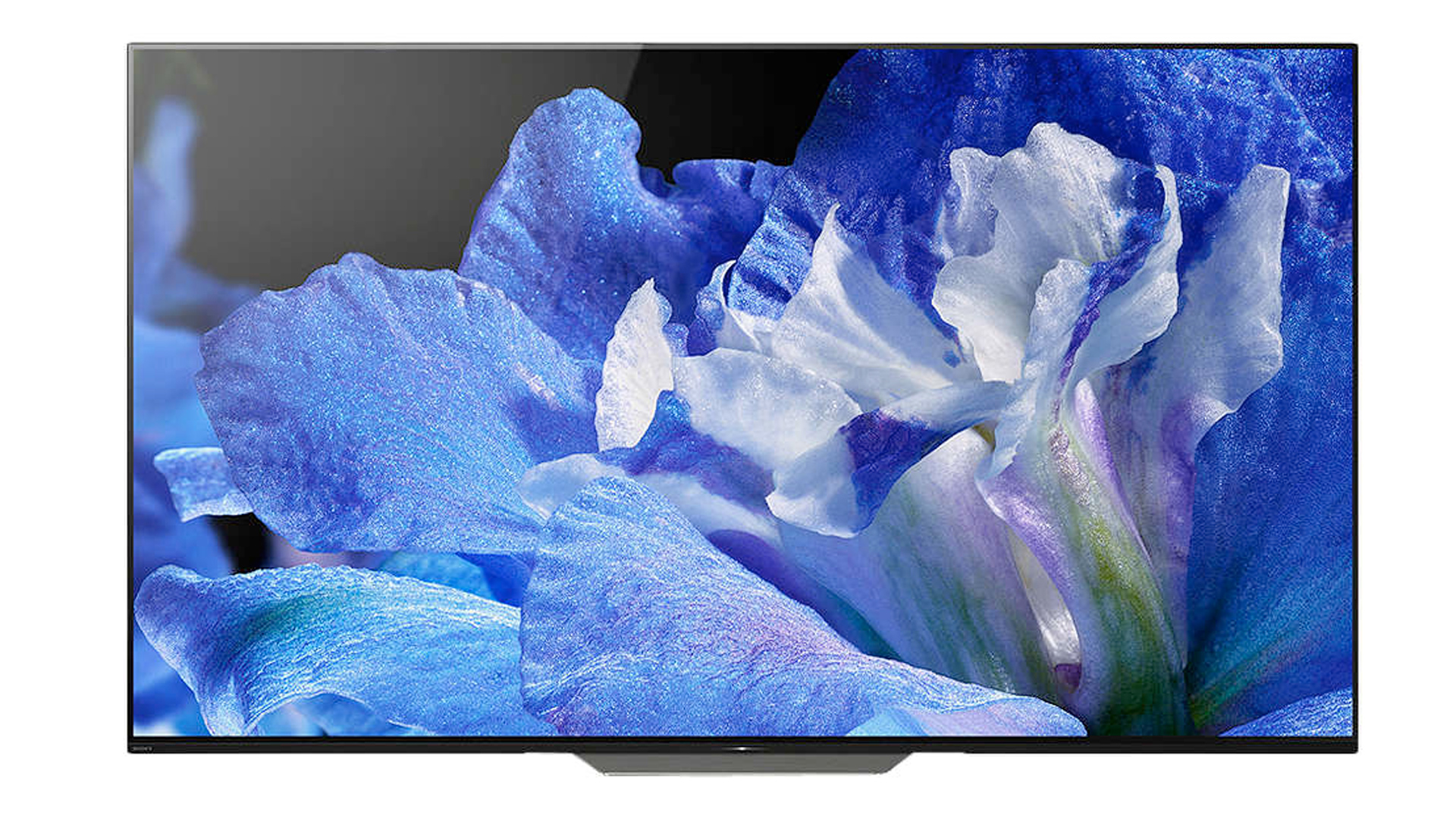 65-inch Sony A8F/AF8 OLED
There are nowadays a handful of choices if you want an OLED TV. Sony, Panasonic and LG all make them, and each offers multiple options.
In some ways the 65-inch Sony KD-65AF8 is the best of the lot. Its processing is excellent, making SD and HD look better than the LG competition, and this is largely down to great upscaling algorithms.
Its motion handling is excellent too. And when you add that to the vivid colour and flawless contrast of OLED, you're onto a winner.
Be prepared for some frustration, though, because the Android TV software is awkward and prone to crashes. It has made us want to snap the remote a few times in the past.
Like other OLEDs, the Sony KD-65AF8 can't go as bright as Samsung's latest QLED TVs either, making HDR look a little less potent.
Check out the full review: Sony A8F / AF8 OLED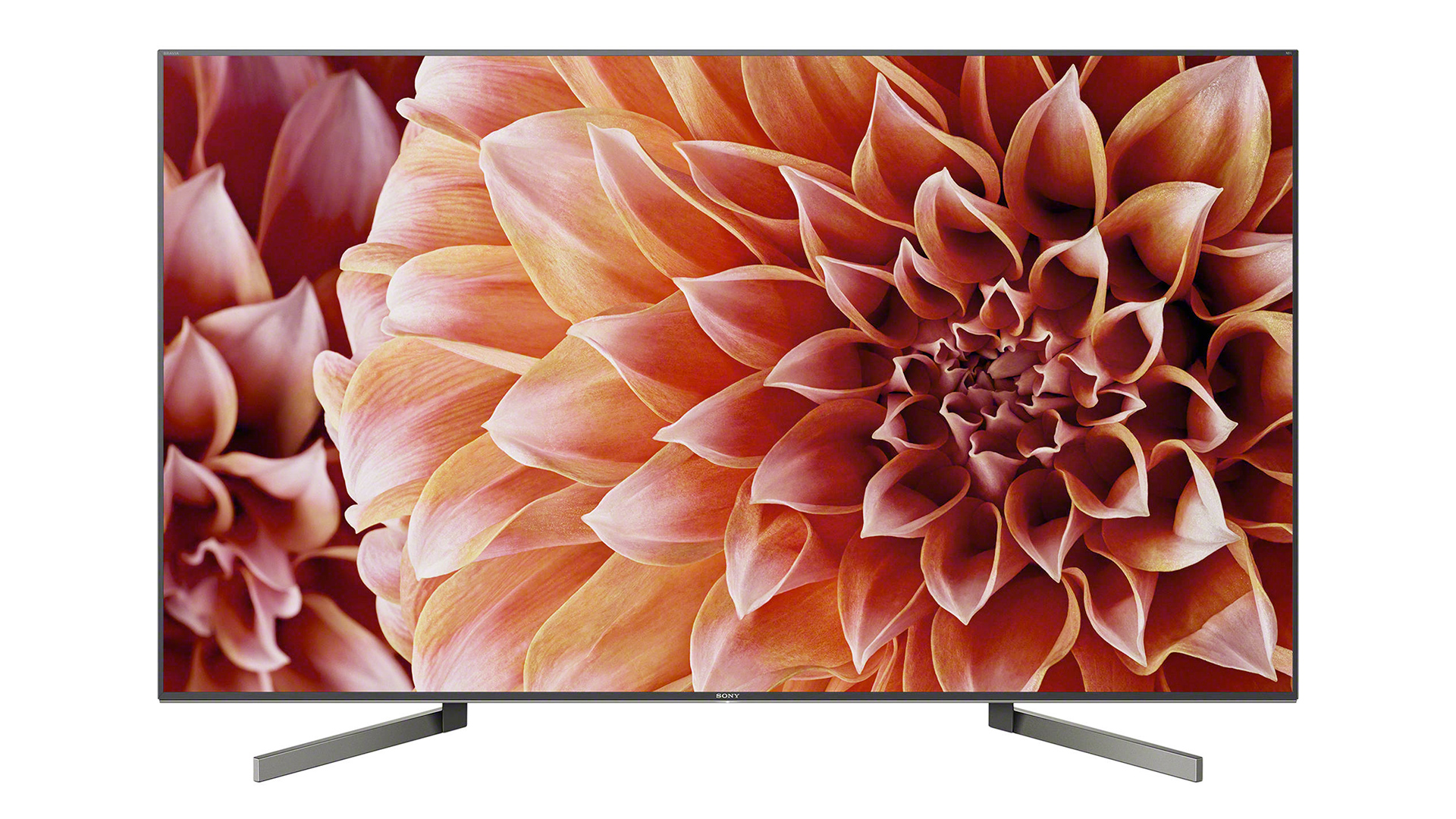 The Sony XBR-65X900F was one of the first 65-inch TVs of 2018, taking over from 2017's Sony XBR-65X900E.
Improvements include greater brightness, which improves HDR performance, and even better motion handling. In fact, we doubt you'll find smoother motion handling on any other set.
Image quality is also fantastic, with great black depth and insight. Even SD content looks good. As this is an LCD you don't quite get the perfect blacks of OLED. But it gets as close as LCD can.
Like previous Sonys, the Sony XBR-65X900F uses Android TV, which can be frustrating at times. However, it does give you access to masses of apps, games and streaming services. Sound quality has improved too, although this TV's speakers won't, of course, make an action movie's explosions shake your floorboards.
In the UK this TV is known as the KD-65XF9005.
Read the full review: Sony BRAVIA XBR-65X900F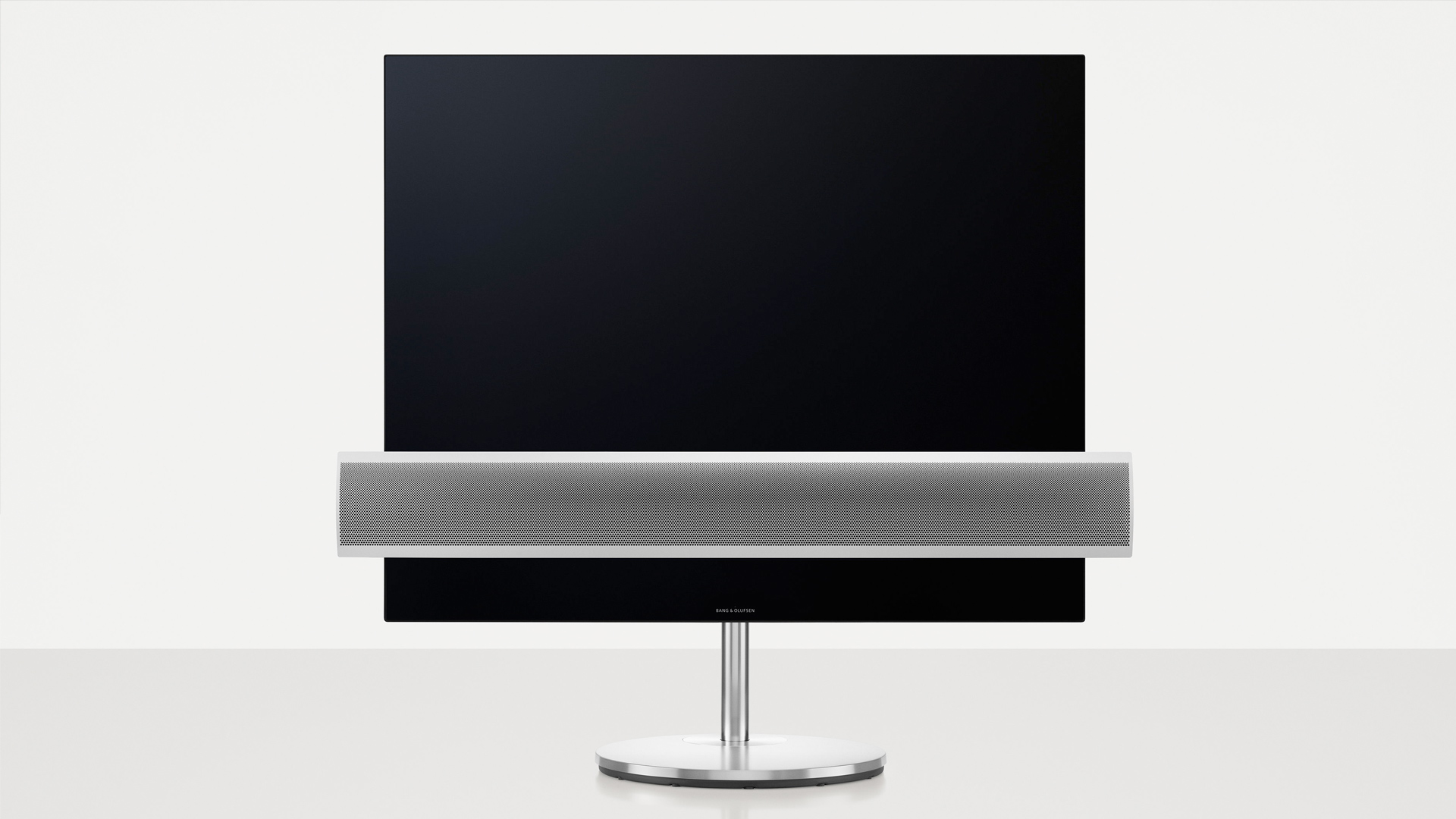 65-inch B&O BeoVision Eclipse
Do you have serious money to spend? No other 65-inch TV makes the visual impact of the B&O BeoVision Eclipse.
It has a motorized stand that tilts the screen to match your viewing position. And it has an oversized, ultra-loud soundbar built into the frame. The B&O BeoVision Eclipse stands on the floor, not on a TV stand or perched on the wall (wall-mounting is an option, though).
B&O teamed-up with LG to produce this set, so you get roughly the same image quality and the same software as one of LG's top-performing OLEDs. That means stunning contrast and flawless black levels. Sure, a high-end LCD has higher brightness and more powerful-looking HDR, but the cinematic look of OLED is hard to beat.
And the price? At $15,595 (£10,795, $19,990) this is the most expensive TV on our list of 65-inch sets. It's not for everyone, but is a piece of striking living room furniture as well as one of the best TVs around.
Read the full review: B&O BeoVision Eclipse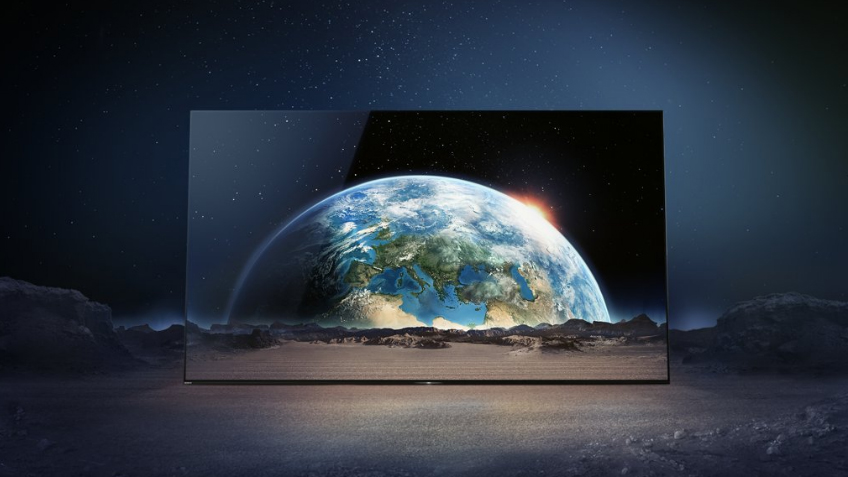 65-inch Sony A1E OLED
If you have the money to bankroll them, the 65-inch TV 65A1E – and the A1E OLED series overall – are crowd-pleasers in just about every way. Their 'picture only' design has been beautifully realized, managing to be simultaneously subtle and dramatic. Meanwhile, their vibrating screen delivers a far more powerful and effective sound performance than we'd ever thought possible.
The real stars of the show here, though, are the A1's exquisitely detailed, contrast-rich and colorful pictures. These prove emphatically what we've long suspected: more brands using OLED technology can only lead to good things for TVs in general.
In 2018 Sony has replaced the A1 with the BRAVIA A8F, but the only real difference is the stand design. If you find this TV at a great price, jump on it.
Read the full review: Sony Bravia OLED A1E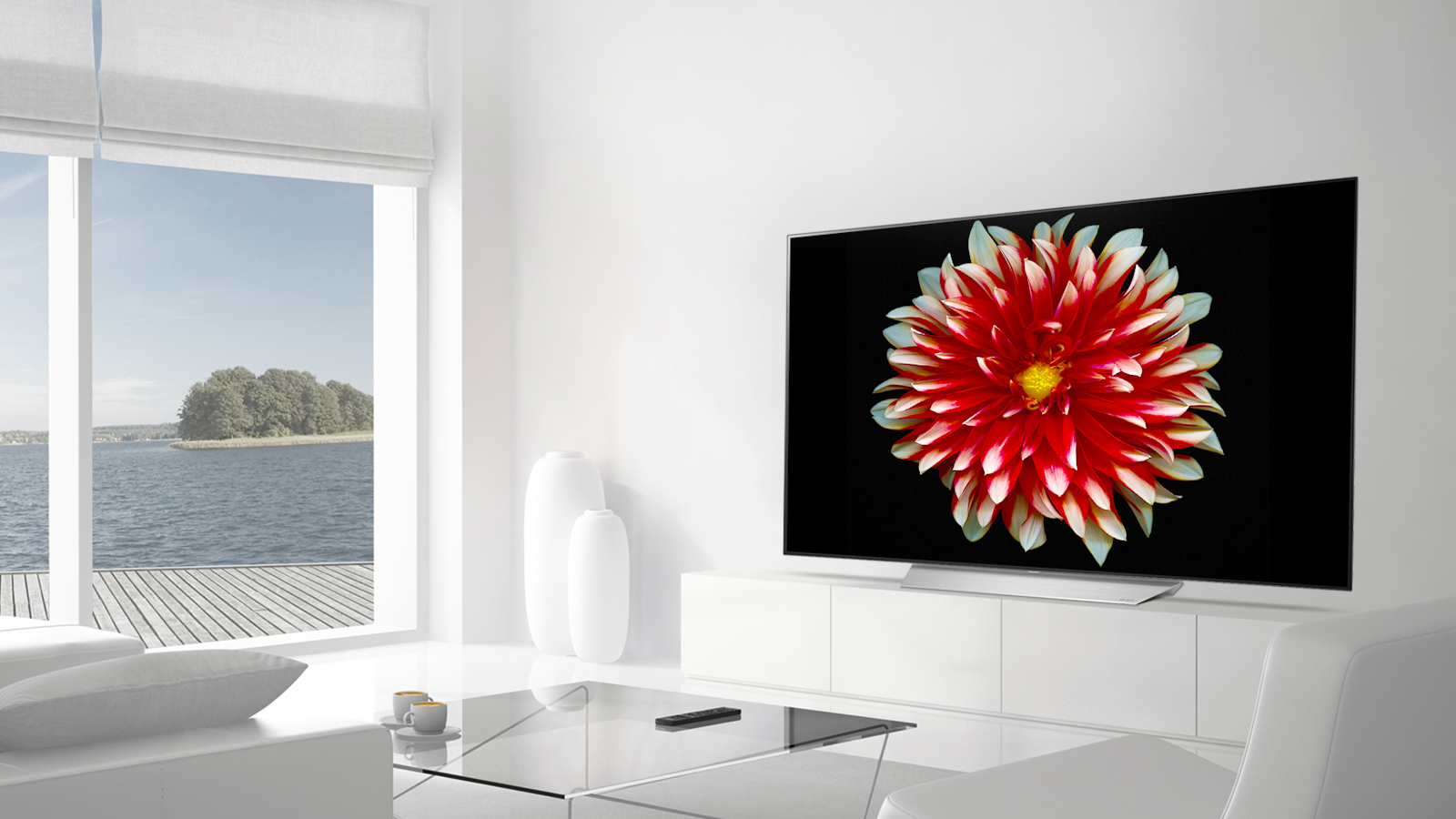 65-inch LG OLED65B7
LG's 'B' line of OLEDs has consistently offered a great entry point into the display technology without compromising on what makes it so exciting.
And the B7 series is no different.
Contained within the TVs is exactly the same panel and processor that powers the more expensive C7, E7, and yes even the W7 LG televisions – which means an exceptional bump over last year's OLED panels at a much lower price.
So where has LG saved the money? In a word, sound. The B7's downward firing speakers are the worst of all the company's OLED TVs.
If you already have your own speaker setup, though, the 65-inch version of the B7 is a fantastic entryway into a piece of TV tech that still feels futuristic in 2018.
Read the full review of the 55-inch vesion: LG OLED C7 (OLED55C7)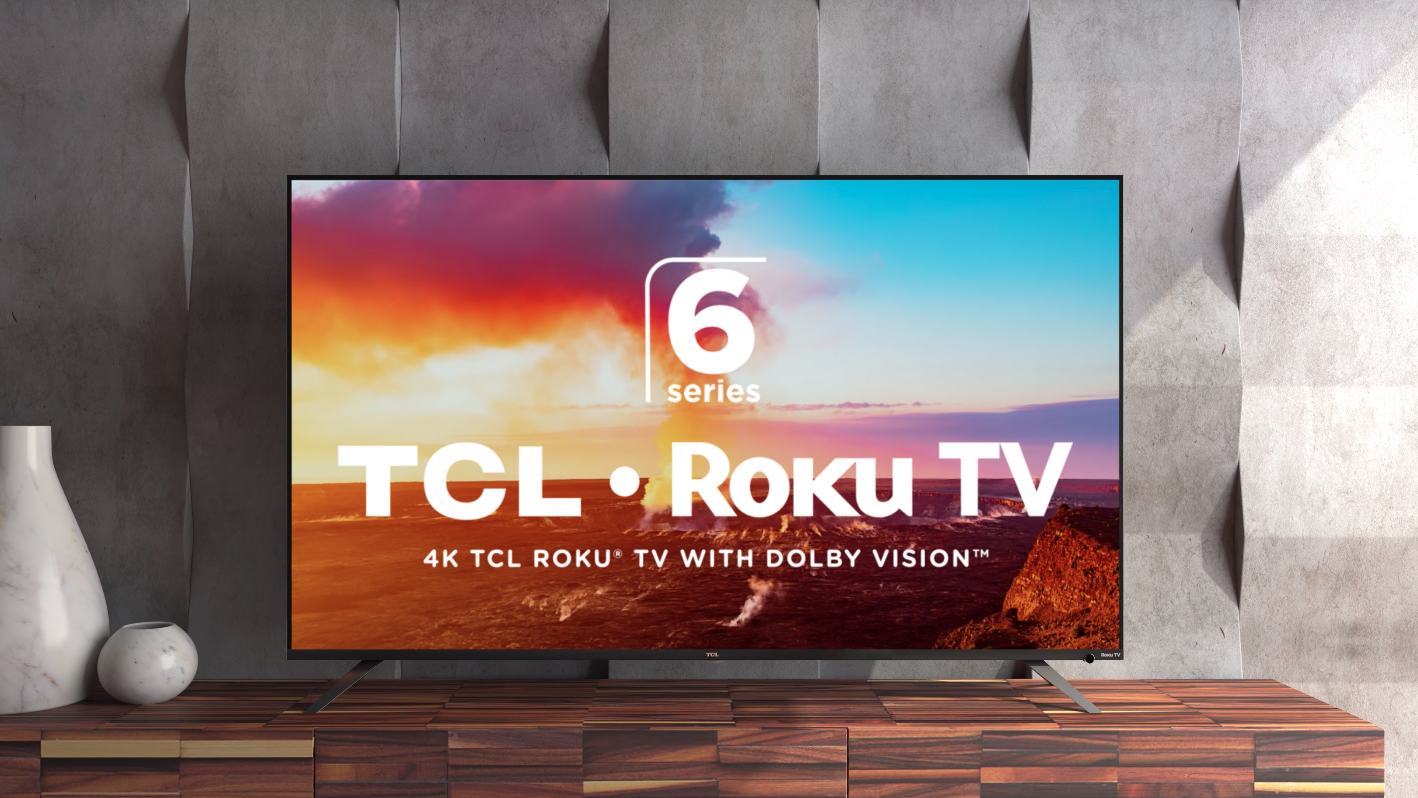 65-inch TCL 6-Series Roku TV
There's no doubt in our minds – the TCL P6-Series was hands down the best budget TV of last year in the sub-$1,000 price range. It made our Best TVs of 2017 list, as well as our Best 4K TVs of 2017 list, alongside OLEDs from Sony and LG, and QLED TVs from Samsung – all of which cost two, three, four or even five times as much as TCL's budget-friendly series.
If there was a downside to last year's models, one that could've and should've been fixed by year's end, it was the fact that the TVs were limited to one size – a paltry 55-inch screen. Worse, production couldn't keep up with the heavy demand once word got out how spectacular those TVs were.
Thankfully that's all changed this year and the TCL 6-Series is now available in a gorgeous, affordable 65-inch TV size that not only looks phenomenal, but goes easy on your wallet as well.
Read the full review: TCL 6-Series (R615, R617)
If you're looking to optimize your home theater setup, check out our list of the best AV Receivers
source : techradar.com
This post first appeared on Daily Kiran, please read the originial post: here