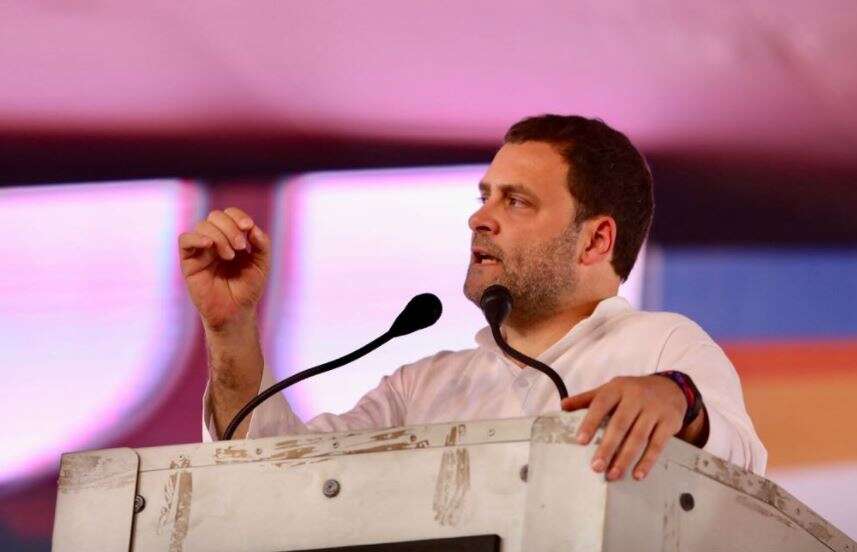 NEW DELHI: Congress president Rahul Gandhi on Saturday accused Prime Minister Narendra Modi of 'driving' the country with his gaze fixed firmly on the rear-view mirror.
"PM Modi drives while looking in the rear-view mirror. That's why he drives the car into potholes. To lead India, he will have to look forward, not back," Rahul said at a rally in Karnataka's Hospete.
"PM Modi's backward-looking thought caused demonetisation and 'Gabbar Singh Tax'," he jibed.
Referring to the PM's 90-minute speech in Parliament, Rahul said that the country wants to know about the future. But Modi "talked only about the Congress and the past."
In his speech, Rahul also appreciated Karnataka chief minister Siddaramaiah for "doing his job," but mocked Modi, asking him "when he will do his work."
The previous BJP state government, led by former chief minister BS Yeddyurappa, "broke the world record in corruption," the Congress chief charged.
Urging the state's people to not trust those who make "false promises," he claimed "Modi's words are hollow."
Striking an emotional note, Rahul recalled how Ballari "stood with Sonia Gandhi and chose her when she needed you."
"I share a special connection with Ballari. You stood with Sonia Gandhi and chose her when she needed you. I will never forget this in my life," he said. Source : timesofindia
This post first appeared on Daily Kiran, please read the originial post: here