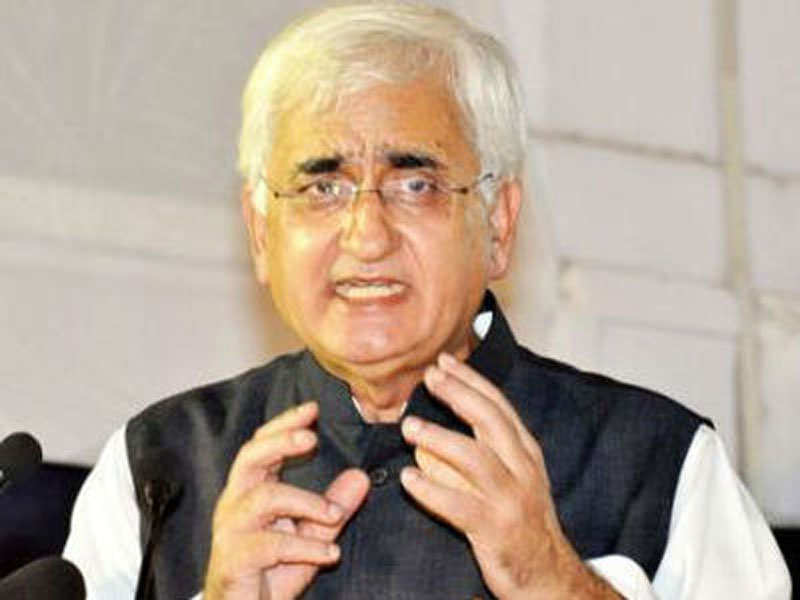 NEW DELHI: Former Union law minister Salman Khurshid has said the shortage of judges in the Higher Judiciary was "saddening" and called for steps to address the issue at the earliest.
Khurshid, himself a senior advocate, said that right to justice should get the attention similar to that of 'Swachh Bharat' programme and there were some "fundamental flaws" in the judicial system.
"We don't have an appellate judiciary which is stable at the top. Number of chief justices serve a very short tenure," he said at the conclave — 'The Rule of Law Convention 2018 on Judicial Reforms' — organised by the Bar Association of India here.
Khurshid also talked about the issue of vacancies in the higher judiciary.
"The vacancies in the higher courts are very saddening. Young people should come and join the judiciary," he said.
"We need to take various steps to solve this issue at the earliest," he said.
At present, the Supreme Court has 25 judges, including the Chief Justice of India, against the sanctioned strength of 31 judges. Several high courts in the country are also facing a shortage of judges.
Referring to the hearing in the apex court on the Babri Masjid-Ram Janmabhoomi dispute, he said there was a need to have better case management.
"The CJI had to sit down and look at the paperwork and figure out what has to be done. All this is done by the solicitors the world over. This wastes time. This is a serious problem," he said.
Senior advocate Vikas Singh, who is also the president of the Supreme Court Bar Association, also addressed the gathering and expressed his concern over shortage of judges.
"I don't understand why office of judge can be allowed to remain vacant. Why don't we have a system where judges are appointed well before the date of retirement of the sitting judge," he said.
"The entire issue that played out in public was about turf war, about who appoints rather than the quality of the judge," Singh said.
Source : timesofindia
This post first appeared on Daily Kiran, please read the originial post: here