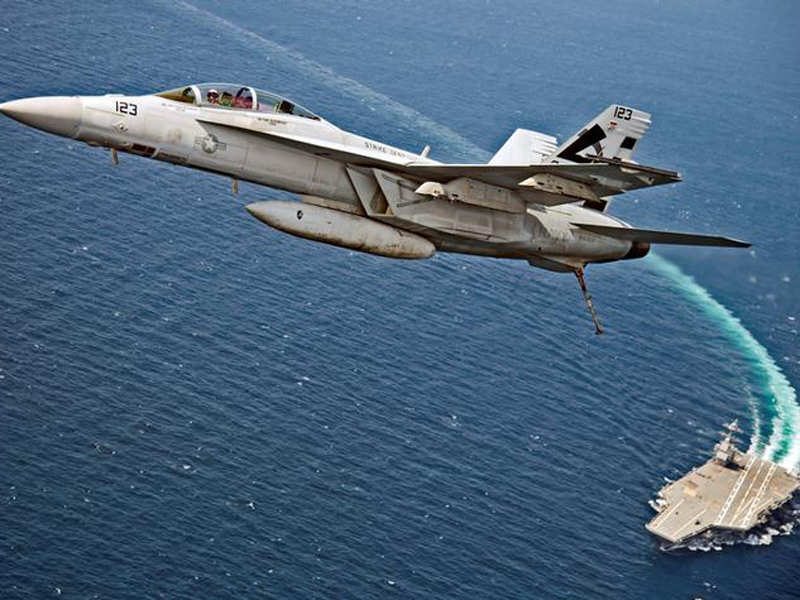 SINGAPORE: Boeing Co and Saab AB, which are among those vying for a contract to supply 57 fighter jets for the Indian Navy, expect it may take until 2019 for the tender process to enter the next phase, according to company executives.
The naval contract, as well as a less-advanced plan to buy 100 fighter jets for the Indian Air Force, represent multi-billion dollar opportunities for manufacturers and for Prime Minister Narendra Modi's "Make in India" drive to build a domestic production base.
But with the country due to hold a general election by next May, the expectation is both processes could take time.
Boeing is proposing its F/A-18 Super Hornet and Saab has touted its Gripen M concept in responses to a request for information (RFI) on the naval contract but they are waiting for a more formal request for proposal (RFP) to be issued.
"We see that evolving over the next year or so, then driving to a competition," he told Reuters at the Singapore Airshow.
A Navy spokesperson said work was in progress and he expected an RFP would be issued in the months ahead detailing specific requirements.
Dassault Aviation SA has expressed interest in the Navy tender with its twin-engine Rafale M fighter. The Russian Aircraft Corporation has reportedly proposed the Indian Navy buy more MiG-29Ks. The firms did not respond immediately to a request for comment.
Air Force fighters

The separate air force contract, expected to be for 100 single-engine fighters, has attracted Saab's Gripen E and Lockheed Martin Corp with its F-16, but the contest has yet to reach the RFI stage.
"Hopefully we get an RFI this year," Saab Head of Asia Pacific Dean Rosenfield said. "More than likely, 2019. But it really is dependent on the customer and what they do with the election there as well."
Saab has partnered with Adani to build Gripens in India if it wins either or both of the fighter jet contests, while Lockheed has selected Tata Advanced Systems as its local production partner for the F-16.
Lockheed Martin International Executive Vice President Rick Edwards said his company was hopeful an RFI on the air force contract would be released "soon" but it remained up to the government.
An Indian Air Force spokesperson declined to comment on when the RFI would be issued.
Source : timesofindia
This post first appeared on Daily Kiran, please read the originial post: here