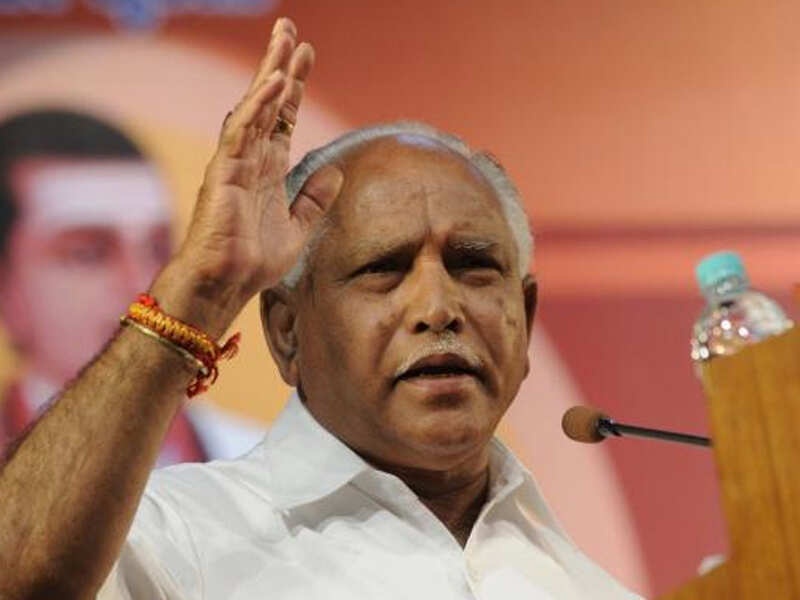 BENGALURU: BJP on Friday demanded that Congress take action against state Minister Vinay Kulkarni who it alleged had "openly" threatened its MLA during a debate on murders in the Assembly that he would be the next target.
"Dear #10PercentCM @siddaramaiah, your minister Vinay Kulkarni is an accused in the murder of ZP member Yogesh Gowda & is now openly threatening @CTRavi_BJP sitting in the 'Temple of Democracy'.
"Do you have the courage to take action against your Rowdy Minister?,"BJP state unit chief B S Yeddyurappa tweeted.
The tweet comes a day after BJP member C T Ravi's name was mentioned when the party raised the issue of killing of S Kadiresh, husband of a BJP corporator, and was targeting the government over law and order, citing rise in murders.
Referring to such recent killings, BJP leader Ashoka had said "Yesterday Santosh, today Kadiresh and who is tomorrow?," to which Ravi's name was screamed out from the ruling side, inviting an angry reaction from party members.
State Agriculture Minister Krishna Byregowda had however said the minister had only mentioned Ravi's name in jest and he was sorry about it.
Santosh was killed on February 2 and Kadiresh five days later.
BJP claimed that Santosh was killed when festoons were being put up for Prime Minister Narendra Modi's visit on Sunday last.
Kadiresh, a rowdy-sheeter, was hacked to death two days ago, which police said, was due to old rivalry.
Yeddyurappa picked up the term '10 per cent Chief Minister' from the Prime Minister's jibe during his public meeting on February 4 in Bengaluru that Chief Minister Siddaramaiah's government in Karnakata takes a commission of 10 per cent to get the works done.
The Karnataka BJP demanded that Rahul Gandhi take action against the 'rogue MLA'.
"Dear @OfficeOfRG, while discussing Hindu murders in K'taka assembly, your MLA Vinay Kulkarni openly threatens our MLA @CTRavi_BJP that he will be the next target."
"Before landing in K'taka tomorrow, we dare you to take action against this rogue MLA," the party tweeted.
Rahul Gandhi will be on a four-day tour of the state from tomorrow to galvanise the party workers ahead of the assembly polls, which are due early this year.
Source : timesofindia
This post first appeared on Daily Kiran, please read the originial post: here