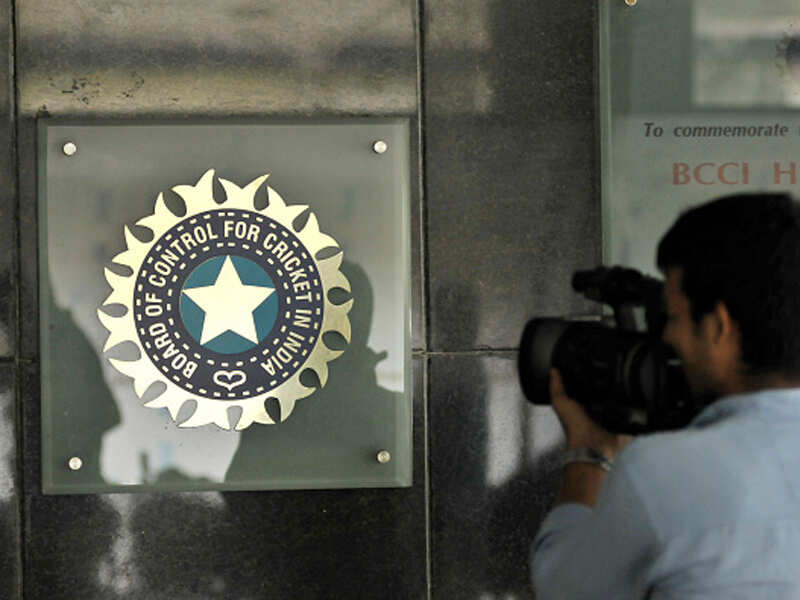 MUMBAI: The proposal to shift the Board of Control for Cricket in India (BCCI) headquarters from its famous 'D' Road address here to the newly-acquired facility in Bangalore seems to have hit a serious roadblock.
A day after CK Khanna, the acting president of the BCCI wrote to all the members that the Supreme Court-appointed Committee of Administrators (CoA) must take a final call on the shifting of the Board headquarters to Bangalore from Mumbai, the Saurashtra Cricket Association (SCA), it has emerged, too has opposed the move. Importantly, the Lodha reforms and the BCCI constitution both state that the BCCI HQ can only be in Mumbai.
In a letter, a copy of which is with TOI, to Khanna on Thursday, SCA secretary Madhukar Worah has written that, "the idea of having headquarters of the BCCI at places other than Mumbai was floated many times in the past. However, after detailed discussions on the subject, Mumbai was found to be most suitable. The BCCI has already established a sizeable and modern office at the Wankhede Stadium and the same is well-appreciated by everyone."
The letter further states: "We understand that the lease agreement between the Mumbai Cricket Association (MCA) and the government of Maharashtra is coming to an end by February 2018 and our agreement with the MCA will also end. We understand that the MCA has already applied for extension of the lease agreement.
"We're confident that the MCA will have the same terms and conditions as per the earlier agreement, which have been suitable to the BCCI. Only if the MCA comes with unreasonable demands for the renewal of the agreement we should think of shifting the BCCI headquarters."
Citing the ongoing cases in the Supreme Court, the letter states: "We also feel that at the present juncture, it wouldn't be appropriate to open up the subject of shifting headquarters till the BCCI matters are pending in the Supreme Court."
The SCA has, however, differed with Khanna on the point that the CoA must take a final call on the matter, since it has pointed out that the CoA's brief is only to implement the Lodha reforms.
"Also, in your e-mail dated February 7, 2018, you've suggested that the above proposal may be considered by the honourable Committee of Administrators (COA). We feel that it's not in the purview of the CoA to opine in the matter as there have been clear guidelines from the SC that the CoA is meant to only look after the implementations of the Lodha Committee's suggestions approved by the SC," concludes the letter.
Quite a few other members whom the TOI spoke to, also opposed the move which is being seen as an exercise to weaken the so-called 'Mumbai lobby.' "Bangalore is deal for the National Cricket Academy (NCA) because of its pleasant weather conditions, but that doesn't mean that the Board HQ too should be there. During N Srinivasan's (ex-BCCI president) tenure too there was a move to take the Board HQ to Chennai, but the idea was rejected by the Board members," said a Board member.
A member who backs the plan, however, defended it by saying that "the sole purpose of this idea is to enable the Board to have its own office, rather than a rented one, since the land is Bangalore belongs to the Board.
Source : timesofindia
This post first appeared on Daily Kiran, please read the originial post: here