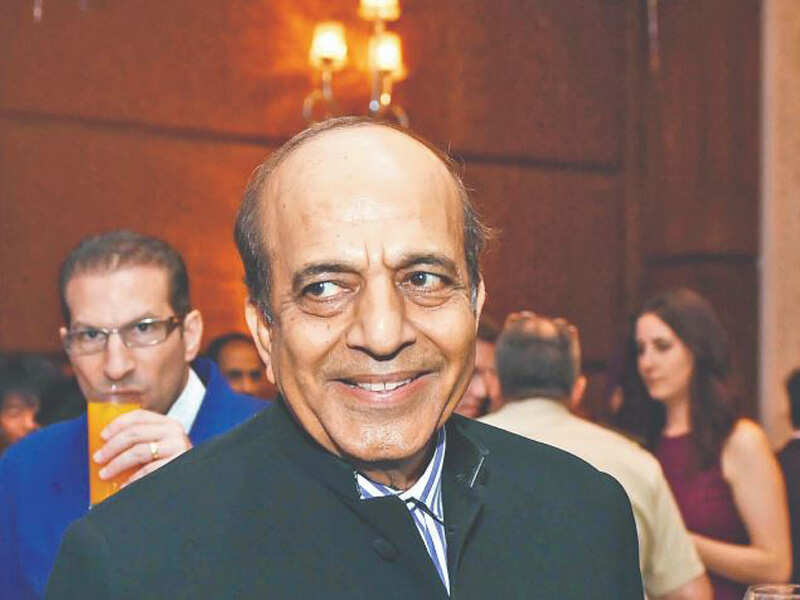 NEW DELHI: TMC MP Dinesh Trivedi on Thursday criticised the Union Budget calling it a "jumla" (rhetoric) and alleged that several issues like the plight of farmers, better health services and education are yet to be addressed.
Disapproving of remarks by Prime Minister Narendra Modi against his predecessors Rajiv Gandhi and Indira Gandhi in the Lok Sabha while replying to the debate on presidential address yesterday, Trivedi said there could be a difference of opinion but there should not be biases.
"Rajiv Gandhi gave his life for the country. Indira Gandhi gave her life for the country," Trivedi said.
Claiming that West Bengal is a model for the country in several areas, Trivedi said the Centre could ask state chief minister Mamata Banerjee and finance minister Amit Mitra to share their views in these matters.
Speaking during the discussion on the General Budget, he alleged that GST and demonetisation crippled the economy and hit the GDP hard.
J Jayavardhan (AIADMK) asked the government to include revenues earned from cess and surcharges to the divisible pool so that states too get their share.
Prem Singh Chandumajhra of NDA ally Shiromani Akali Dal said political parties did not give enough consideration to the stress in agriculture sector and demanded a special session only to discuss the issue
BJP MP Ganesh Singh defended the Budget and said the Congress and its president Rahul Gandhi should reply to the issues raised by the Prime Minister yesterday.
"You are asking about the Rafale deal but who will reply on Bofors and the submarine scam.
"There have been many misdeeds during the Congress rule and the prime minister is trying to taking the country on the path of the development. People of the country are looking towards the prime minister," Singh said.
His party colleague Abhishek Singh asked the Congress to refrain from insulting those selling pakoras or else they will be reduced to just five seats in Lok Sabha.
He was referring to the Congress' criticism of Prime Minister Narendra Modi remarks in a recent interview that a person selling pakodas should be considered employed.
"Last time you made fun of a tea seller, your seats were reduced to 44," Abhishek Singh said.
Rajan Vichare, an MP of NDA ally Shiv Sena which shares an uneasy relationship with the BJP, said although the budget has been praised by many in the country, the middle class is not happy with it.
Source : timesofindia
This post first appeared on Daily Kiran, please read the originial post: here