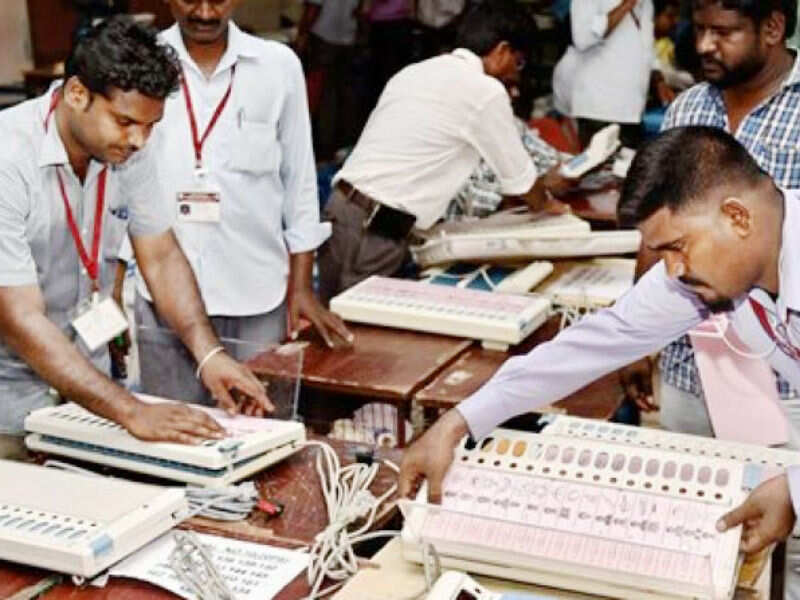 NEW DELHI: The Delhi High Court on Thursday declined to entertain a plea for declaring as unconstitutional the proceedings in the Delhi Assembly on "EVM tampering", saying it was not going to interfere with the business in the House.
A bench of Acting Chief Justice Gita Mittal and Justice C Hari Shankar also sought to know from petitioner Abhishek Anand Rai whether there was any judgement questioning the proceedings in an Assembly.
However, Rai, an advocate, was unable to give a reply to the court.
The bench said it is not inclined to entertain the petition as it cannot interfere into the functioning of the Assembly.
"It is the discretion of the Speaker of the House. So, there is no question of interference by us in the procedure of the House," the bench said.
During a special session of the Delhi Assembly on May 9 last year, the Aam Aadmi Party government had made a dramatic demonstration of "Electronic Voting Machine tampering" on the floor of the House.
Conducting a mock poll on an "EVM machine" in the Assembly, AAP MLA Saurabh Bharadwaj had claimed that despite giving two votes each to various parties, the final count showed that votes of some parties got transferred to one party.
The petitioner had sought declaration of the discussion and the resolution passed on the issue by the AAP MLAs as "illegal" on the ground that the matter of EVM tampering was pending consideration before the Supreme Court.
A sub-judice matter should not have been taken up in the House, Rai had said.
The Delhi government had raised objection on the maintainability of the plea.
Source : timesofindia
This post first appeared on Daily Kiran, please read the originial post: here