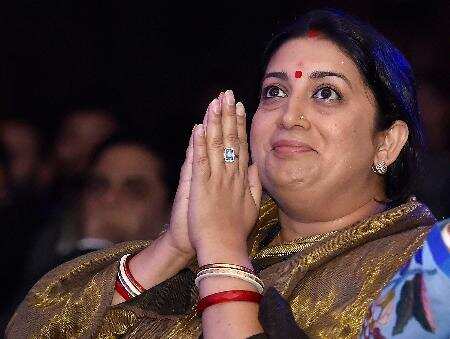 NEW DELHI: As many as 54 Private television channels have violated the programme and advertising codes since 2014, the Lok Sabha was informed today.
Seventeen channels each violated the code in 2014 and 2015, while 16 channels in 2016, Information and Broadcasting Minister Smriti Zubin Irani said in a written reply.
However, there was a sharp dip in 2017 with only four channels found to have violated the code, Irani said.
She said that all the programmes and advertisements telecast on private satellite TV channels were required to adhere to the Programme and Advertising Codes prescribed under the Cable Television Networks (Regulation) Act, 1995, and Cable Television Network Rules, 1994.
The minister said that the Act does not provide for pre-censorship of any programme or advertisement telecast on the channels.
However, she said that all programmes and advertisements were required to be in conformity with the codes which contain a whole range of parameters to regulate programmes and advertisements on TV channels.
Irani said that action is taken against TV channels as per uplinking and downlinking guidelines whenever any violation of the codes is established.
To a separate query on obscene advertisements, minister of state for information and broadcasting Rajyavardhan Singh Rathore said that the ministry had taken action against 18 TV channels for violating the code in the last three years based on complaints received against them.
To another question, Irani said Prasar Bharati has informed that there was "no scheme" for regularisation of casual assignees, which are about 1,500, in the All India Radio.
To a question, she said the fee of private registered troupes and individual artists empanelled with the Song and Drama Division, a subordinate office of Information and Broadcasting Ministry, was "under review".
She said 1,085 private registered troupes and 63 individual artists were empanelled with the division as on January 31.
Source : timesofindia
This post first appeared on Daily Kiran, please read the originial post: here