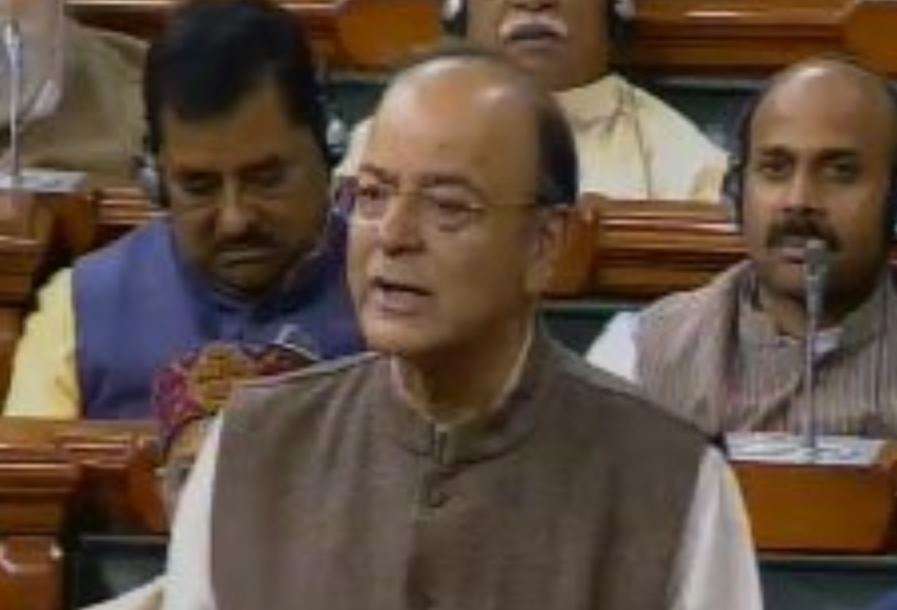 Rafale deal
* UPA's new strategy is to manufacture corruption charges.
* Secrecy is an inherent part of any deal.
* They're compromising national security by asking for details which should not be made public, by which I mean known to the enemy.
Economic outlook
* India is on course to become the fastest growing major economy in the world in two years. Foreign economic agencies like the International Monetary Firm have attested to this.
* Economic data is not subjective, India's GDP growth has been the fastest in financial years 2015, 2016 and 2017.
* We have displayed fiscal prudence since coming to power.
* Double digit inflation was the norm during the UPA regime.
Goods and Services Tax (GST)
* During the UPA tenure overall tax taken that time was 31%. From 31% we lowered it to 28% and then began to gradually scale down the tax rate further.
* I went to Singapore. There they levy 7% GST on both Mercedes and food. Can this be done in India, a country where a large population lives below the poverty line? How can same tax slab be implemented on a luxurious item and a necessity?
* Within a matter of months, we have been able to stabilise GST; we reduced rate with increase in revenue.
Aadhaar
* Aadhaar has plugged leakage in transfer of government subsidies.
* I can't reconcile the fact that those who initially floated the idea of Aadhaar then went on to oppose it, and even challenged it in court.
Agriculture and employment
* I admit there are some concerns regarding agriculture and Job Creation. But I want Congress to introspect how it was responsible in creating these problems in agriculture and job creation.
Relief to salaried class in Budget 2018
* In every budget I've given relief to the middle class.
* Senior citizens have been given relief, in terms of avenues of investment and Tax Concession. I've given tax concession to the salaried class, which amounts to 8,000 crore rupees.
Source : timesofindia
This post first appeared on Daily Kiran, please read the originial post: here