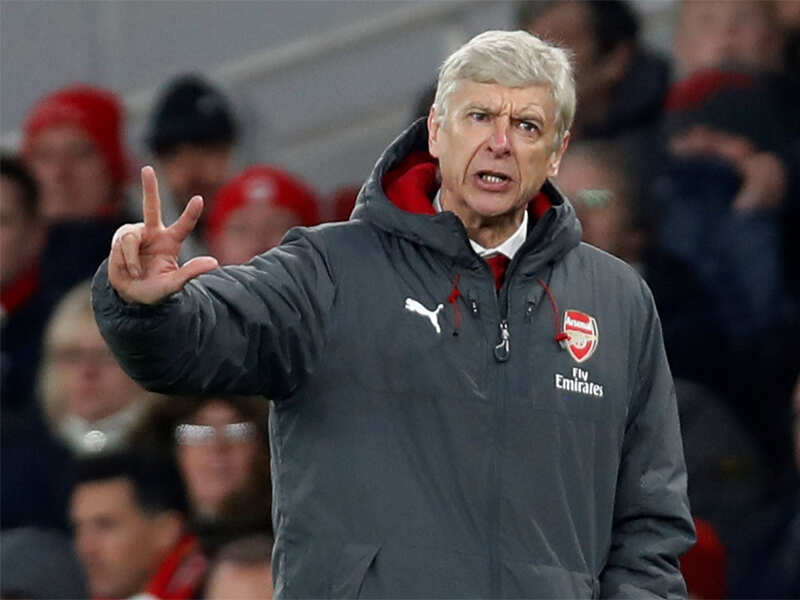 LONDON: Arsenal manager Arsene Wenger weighed into the debate about simulation in the Premier League by suggesting that English players may have become "the masters of diving" ahead of the north London derby against Tottenham Hotspur at Wembley.
Wenger was speaking as the fallout continued from last weekend's 2-2 draw between Liverpool and Spurs when Tottenham's Dele Alli was booked for diving and Harry Kane was accused of going down too easily to win a penalty under a challenge from home keeper Loris Karius.
Earlier this week Spurs manager Mauricio Pochettino defended his players by saying part of football is about "tricking the opponent" and, while Wenger believes those comments have been blown out of proportion, he said simulation was an increasing problem.
"We have to get the diving out of the game," the Frenchman told a news conference on Thursday. "I remember there were tremendous cases here when foreign players did it but I must say the English players have learned very quickly and they might even be the masters now."
Alli has been particularly criticised after receiving his third caution for simulation. Wenger did not name the England midfielder but said there is a fine line between what is legal and what is not.
"I don't encourage my players to dive. But sometimes you want your players to be intelligent, they have played a little bit with the rules, they make more of it on the penalty case," Wenger said.
"Every striker will do that. They extend a little bit the rules. How far can you go? That is down to the referees and I think that sometimes, at normal speed, it is very difficult to determine."
Wenger will decide on Friday whether to play Petr Cech or David Ospina in goal as the Czech continues to recover from a calf injury that led to his substitution in Saturday's 5-1 win over Everton.
"Cech or Ospina, I will make that decision tomorrow," said Wenger. "Petr Cech has not practised but I will not take any risk if he is not 100 percent fit."
Wenger also hopes to have Nacho Monreal and Danny Welbeck available for the game.
It is the first time Wenger has taken Arsenal to play Spurs at Wembley, a ground where the Gunners traditionally thrive, winning the FA Cup final in 2014, 2015 and 2017.
"We feel we have a good level of performance at Wembley. It gives you a good pitch to allow you to play the way you want to," said Wenger, who will face Spurs for the 52nd time in his 22 years as Arsenal manager.
His side go into the game in sixth place, four points behind Spurs and five off a Champions League qualifying spot.
Source : timesofindia
This post first appeared on Daily Kiran, please read the originial post: here