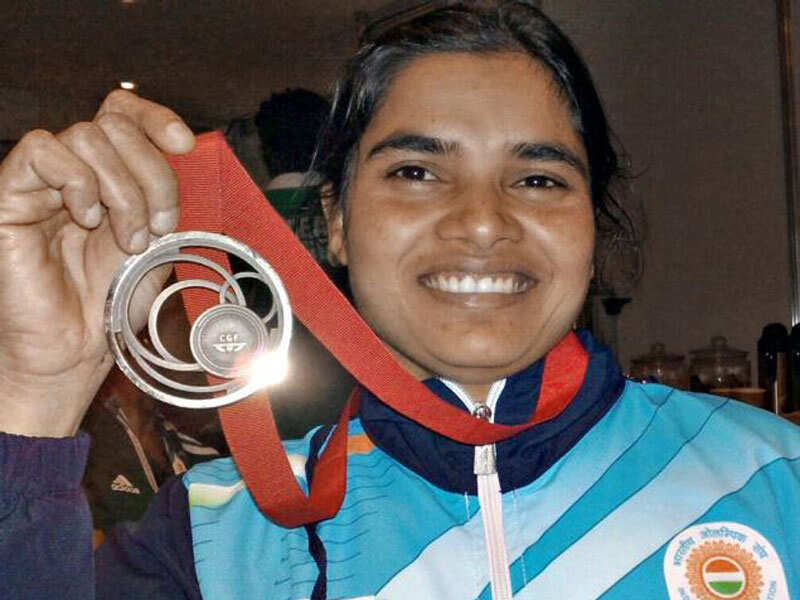 NEW DELHI: The Indian Olympic Association (IOA) and its Paralympic counterpart are making a last-ditch attempt to ensure para-powerlifter Sakina Khatun participates in the upcoming Commonwealth Games after she threatened to commit suicide if not selected.
Khatun, who won a bronze in powerlifting in the women's lightweight (up to 61kg) category in the 2014 Commonwealth Games, has also written a letter to Prime Minister Narendra Modi seeking his intervention for her selection in the Indian team.
The IOA has written a letter to the Commonwealth Games Federation to resolve the issue so that Khatun can participate in the multi-sporting event.
In the letter addressed to the Chief Executive Officer of the Commonwealth Games Federation, IOA Secretary General Rajeev Mehta has pointed out that Khatun has qualified for the Gold Coast CWG according to qualification norms and the parent international body has also confirmed this.
"Ms Sakina Khatun, Indian powerlifter (W), in lightweight category (SDMS ID 15584) has qualified for the 2018 Gold Coast Commonwealth Games, according to the norms in the Athlete Allocation System. Her IPC Ranking is 8 position and ranks 3 in Asia," Mehta said in the letter dated February 7.
"The omission of Ms Khatun was taken up by the Paralympic Committee of India with the IPC. The IPC confirm that she is eligible for qualification. So, the IOA seeks your assistance with regard to Ms Khatun's qualification in 2018 Gold Coast Commonwealth Games.
"We sincerely hope it is only a clerical error and there is someway for us to resolve qualification issue and sports entry at the earliest."
Mehta also said that the powerlifting athlete allocation for India in the letter sent by the CGF on December 18, 2017 mentioned only three players — Ashok and Farman Basha (men's lightweight; upto 72kg) and Sachin Chaudhary (men's heavyweight; over 72kg).
Mehta told PTI that a reply from the CGF is awaited but he hoped that the issue will be resolved so that Khatun can take part in the 2018 CWG.
"We could not have done anything different. The CGF sent us the qualified Indian athletes by name and it must have been done after consultation with the International Paralympic Committee (IPC). So, we sent it back by confirming it," he said.
"We do not have direct dealings with the IPC but since the national body of Paralympics (Paralympic Committee of India) has brought up the issue, we have made a request to the CGF to consider including Ms Khatun's name. The CGF is yet to reply to our request but we are hopeful that her case will be considered."
PCI vice-president Gursharan Singh said the confusion was also in part due to the new quota system under which the CWG organisers have fixed how many athletes a country can send in a particular event.
"Now, the CWG participation is through quota system. The organisers will fix the number of players a country will send in a particular event. In case of para sports, the IPC will decide who qualifies or not according to the rankings.
"In case of Khatun, the ranking calculation was to be done taking into account performance of upto October 31, 2017. Her event — the Powerlifing World Championship — was to be held before this deadline but later postponed. So, she must not be among the top rankings by this October date. But after her World Championships performance she has qualified for the 2018 CWG.
"We have written a letter to the IOA as well as our parent body IPC and we are hoping the issue will be resolved. Ms Khatun deserves to be in the 2018 CWG and I hope she will be there." Source : timesofindia
This post first appeared on Daily Kiran, please read the originial post: here