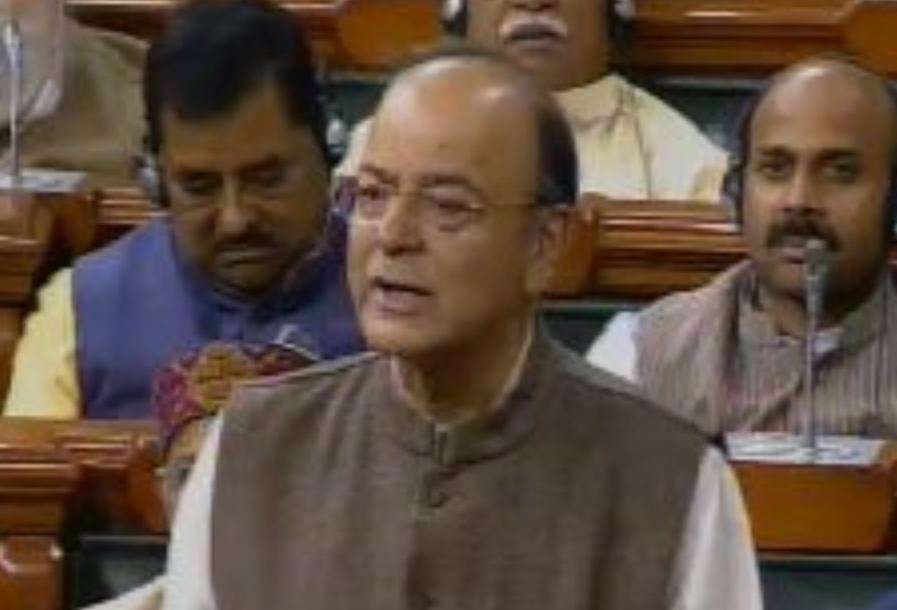 NEW DELHI: Finance minister Arun Jaitley on Thursday charged that the Congress was jeopardising national security with its repeated demands to disclose details of the multi-billion dollar Rafale aircraft Deal.
"Secrecy is an inherent part of any deal. Congress is compromising national security by asking for details which should not be made public, that is, known to the enemy," Jaitley said in the Lok Sabha.
The finance minister's salvo came in response to the Congress party's insistence that the PM Modi-led government reveal details of the Rafale deal with France, such as per aircraft cost of acquisition. The party has also dubbed the defence fact the "biggest scam" of the Modi government and demanded that the prime minister make a clarification on the issue.
Echoing the defence ministry's statement on the matter, Jaitley stated that giving an item-wise cost and other information would reveal details about weapons systems, which would be in contravention of confidentiality provisions.
"UPA's new strategy is to manufacture corruption charges," Jaitley jibed, at which the opposition benches voiced their objection.
The Congress has alleged that there are irregularities in the deal for buying 36 Rafale fighter jets off-shelf from France, claiming that they were being bought at a price higher than negotiated in the previous multi-role combat aircraft (MMRCA) deal under which 126 fighter jets were to be bought, along with a transfer of technology.
When defence minister Nirmala Sitharaman made an abrupt about-turn and refused to make public details about the deal citing it "classified information", the Congress went on the offensive and alleged that a major scam was afoot.
Soon after the Lok Sabha was adjourned following uproar over Jaitley's remarks, Congress president Rahul Gandhi took to Twitter to continue his attack on the Centre over the Rafale deal.
"Why did the Raksha Mantri change her stance from: I will reveal the price of the RAFALE planes in Nov 2017 to the price is a state secret in Feb 2018
A. Corruption
B. To protect Modiji
C. To protect Modiji's friend
D. All of above," tweeted Rahul.
Q. Why did the Raksha Mantri change her stance from : I will reveal the price of the RAFALE planes in Nov 2017 to t… https://t.co/7MKYzFn2zv

— Office of RG (@OfficeOfRG) 1518095369000
The Gandhi scion had earlier posed three questions to PM Modi, enquiring about the aircraft's cost and "handing over" the deal to a businessman after "snatching" it from a public undertaking.
In a similar vein, the Congress party also posted a tweet demanding answers from the prime minister: "Details shrouded in secrecy. Attention deflected with rhetoric. While a nation awaits answers."
Details shrouded in secrecy. Attention deflected with rhetoric. While a nation awaits answers. … https://t.co/2AOPvT1K5B

— Congress (@INCIndia) 1518095409000
India had inked an inter-governmental agreement with France in September 2016 for the procurement of 36 Rafale fighter jets at a cost of around Rs 58,000 crore, nearly one- and-half years after Prime Minister Narendra Modi announced the proposal during a visit to Paris.
The Congress had attacked the government for not seeking transfer of technology as part of the deal to procure the jets.
The UPA government was negotiating the original 126- fighter aircraft deal but it could not fructify.
Source : timesofindia
This post first appeared on Daily Kiran, please read the originial post: here