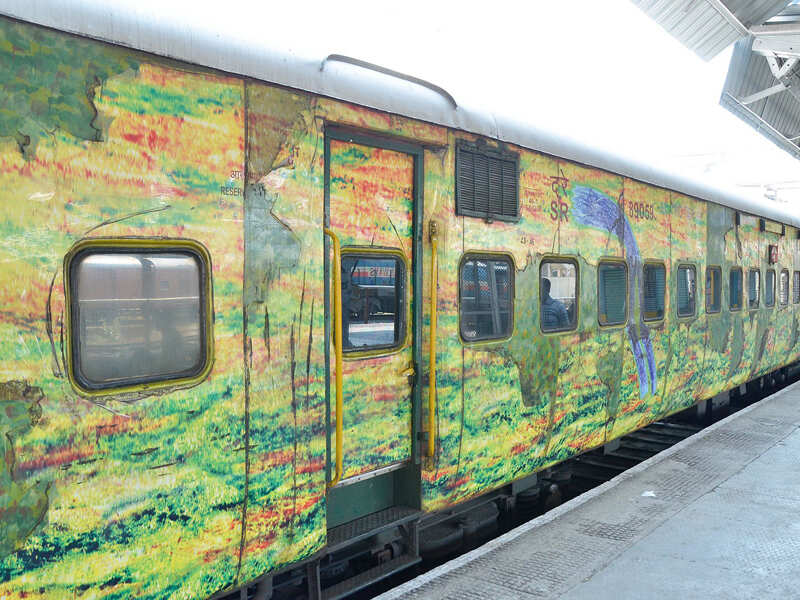 NEW DELHI: All coaches of the Shatabdi, Rajdhani and Duronto Trains will soon have four Cctv Cameras each to ensure passenger safety, a railways official said on Wednesday.
Twenty-three pairs of Rajdhani, 26 pairs of Shatabdi and 18 pairs of Duronto trains would have the facility, he added.
"All Rajdhani, Shatabdi and Duronto train coaches are to be fitted with CCTVs – one each on the (two) entry gates and two in the gallery (corridor)," Vishwesh Chaube, general manager, Northern Railway, said at a media briefing.
Around Rs 3,000 Crore were allocated in the 2018-19 Union Budget to install CCTV cameras in all the 11,000 trains eventually, officials said.
They added that the ministry was also looking at different options to fund the project, including market sources.
The project would eventually extend to cover all the premier and suburban services and the 8,500 stations in the railway network.
Chaube, however, said the money for the project would come from the Nirbhaya fund.
He added that the Northern Railway had achieved a total originating earnings of Rs 15,841 crore in 2017-18 (till January), compared to the Rs 15,663 crore registered in the previous year.
This year's budget announcement has scaled up investments by almost three times to Rs 1,48,528 crore in 2018-19 as against the Rs 53,989 crore in 2013-14. The highest priority has been given to passenger safety with the total expenditure planned under this head amounting to Rs 73,065 crore.
Source : timesofindia
This post first appeared on Daily Kiran, please read the originial post: here