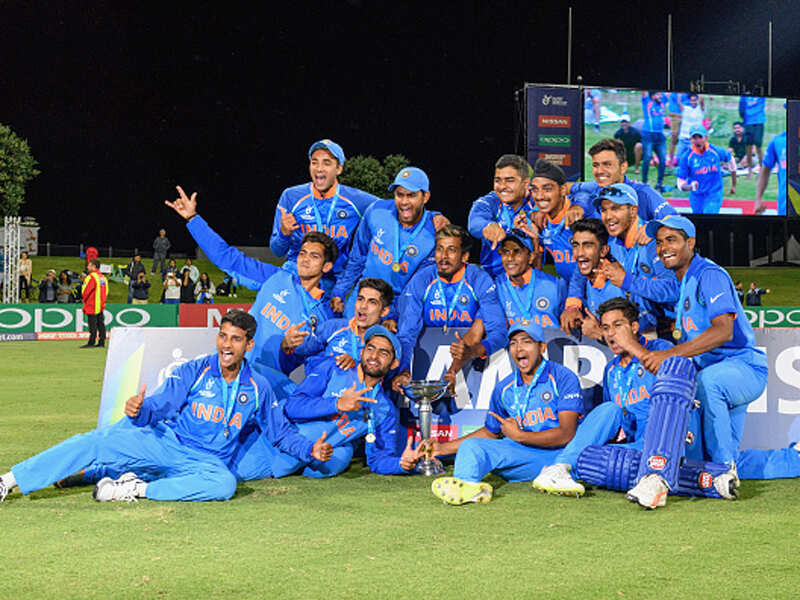 CHANDIGARH: Celebrations broke out at the society in Mohali where the family of young cricketer Shubman Gill stays after India on Saturday lifted the U-19 World Cup trophy.
Relatives, friends and residents of the society celebrated the victory of Indian team over Australia and enjoyed it by performing Punjabi folk dance Bhangra.
"We are elated at the performance of our son and the whole Indian team which convincingly defeated Australia in the final match today," Shubman's Father Lakhwinder Singh Gill said.
"It is a proud moment for us and it is also proud moment for entire Punjab and country that our team won the final match," Lakwhinder, an agriculturist said.
A big screen was installed in the premises of the society for watching the final match between India and Australia.
Shubman's father said he has not yet been able to speak to his son after the Indian team won the match at Mount Maunganui.
"Last time, we briefly talked to Shubman after the semi final match and then he told us that he will give his best and the team will bring the World cup," said elated Lakhwinder.
The grandfather and grandmother of Shubman were also ecstatic at a village in Jalalabad in Fazilka district of Punjab.
"I had bought a big LCD for my father and mother who live in Jalalabad in Fazilka and my father saw all the matches while waking up at night," said Lakhwinder.
The family of Shubman shifted from the tiny village in Fazilka to Mohali in 2007 to provide cricket training to him.
"There were no proper sports facilities in our village in Fazilka. To provide better training to our son, we shifted to Mohali. My father and mother still lives in Fazilka," said Lakhwinder.
Family has planned to give a grand welcome to his son for his stupendous performance in the World Cup when he comes home.
"I think after landing at Mumbai on February 5 he may go to Bangalore for the upcoming Vijay Hazare trophy," he said.
Source : timesofindia
This post first appeared on Daily Kiran, please read the originial post: here