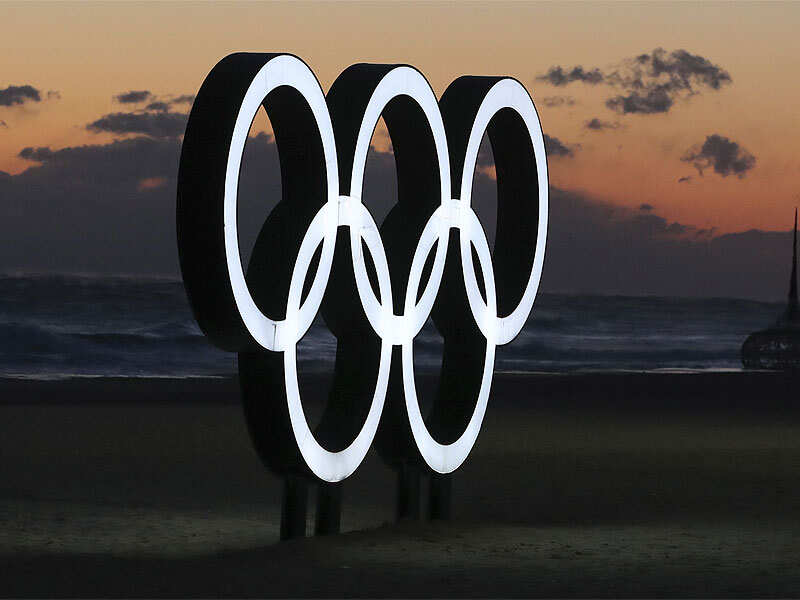 CHEONGHO-DONG: Below the Demilitarized Zone that divides the two Koreas, a few North Korean refugees still live almost as close as they can get to their home towns — but will cheer for the South at next month's Winter Olympics.
During and after the Korean War thousands of people who had fled the North settled on a peninsula in Cheongho-dong, one of the northernmost fishing ports on the South Korean coast.
The area became known as "Abai village", after the word for "grandfather" in the dialect of the North's Hamgyong region, where many of them came from.
Athletes from the North will be competing at the Winter Olympics around an hour away from Cheongho-dong in February, in a rare step forward for inter-Korean relations in the face of tensions over Pyongyang's nuclear ambitions.
But while the dwindling number of first-generation arrivals in Abai village feel a strong connection with the North, where many left families behind, they now identify as Southerners after spending most of their lives in the democratic half of the peninsula.
"We must cheer for our team, because I'm South Korean," said Hwang Seung-Hwan, 81, who arrived as a teenager nearly seven decades ago.
His friend Kim Kun-Wook, 83, added: "I live here so of course I will cheer for South Korea."
Kim fled the North on a cold winter's day in 1950 at the age of 16 to avoid being forced to fight for Kim Il-Sung's Communist forces, packing onto a wooden boat with his older brother, father and around 50 other people.
Like many, Kim thought the war would be over in a matter of weeks and they would reunite with his mother and siblings in Hongwon county, in South Hamgyong province.
"But the armistice was signed and I couldn't return," retired driver Kim told AFP. "I'm still here and now I'm a grandpa."
The Korean War ended with an armistice rather than a peace treaty, leaving the two Koreas technically in a state of war and the peninsula divided by the 240-kilometre (160-mile) Demilitarized Zone (DMZ).
Aside from their now brightly coloured roofs, the little houses of Abai village have changed little since then.
Its sandy beaches — and status as the filming location for a hugely popular television drama — make it a bustling weekend destination for South Koreans, and its narrow alleyways are crowded with restaurants serving Hamgyong-style dishes such as pork sausages and cold buckwheat noodles.
Hwang speaks proudly of Wonsan, 146 kilometres to the north and across the DMZ, as "the best port city".
But with no civilian communications between the two Koreas the villagers have never been able to contact their relatives, let alone visit.
They speak bitterly of the decades of confrontation and voice hope that North Korea's participation in the Olympics could bring change.
Pyongyang carried out multiple missiles launches last year and its most powerful nuclear test to date, with leader Kim Jong-Un and US President Donald Trump trading personal insults and apocalyptic threats.
But Kim proposed sending athletes from the North to the South's Winter Games in his New Year speech, triggering a flurry of inter-Korean dialogue and defusing tensions.
"We are the same people," said Kim Kun-Wook. "It would be disappointing if they didn't take part. They're right next to South Korea, and it's only a line that divides us. Why shouldn't they come?"
As well as the athletes, hundreds of other North Korean delegates will attend, including artistic performers, cheerleaders and journalists.
It could be an opportunity for North Koreans to see something of life in the South, Hwang said, and lead to some contact between their citizens.
"I think it could open the door that has remained closed until now," he hoped.
It is a door through which Kim yearns to return one day.
"It would be nice to live near my hometown, whether I'm wealthy or poor, just looking at that old beach," he said, a faint smile spreading across his wrinkled face as he recalled his childhood memories.
"The small hill, the beach, and the two mountains I would always climb and play on, it would be nice to live there.
"I miss it even more now as I come closer to the end of my life," he added. "I think about how nice it would be to be buried in my hometown."
Source : timesofindia
This post first appeared on Daily Kiran, please read the originial post: here