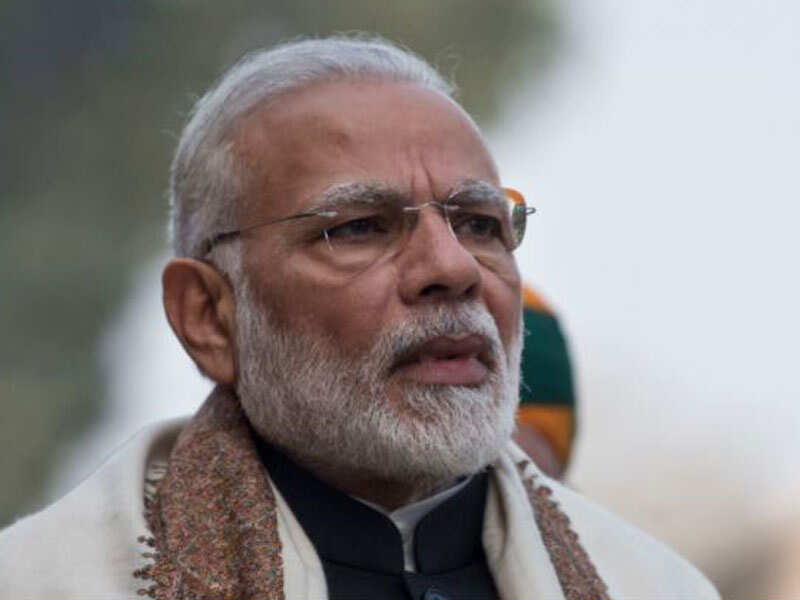 NEW DELHI: Prime Minister Narendra Modi asked NDA leaders to works towards creating an environment in favour of holding simultaneous Lok Sabha and Assembly polls, a BJP ally said after a meeting of the ruling alliance.
The BJP-led NDA also passed a resolution hailing Modi for his speech in the World Economic Forum in Davos and the presence of heads of ten ASEAN countries as chief guests at the Republic Day parade, sources said.
On the issue of simultaneous polls, Modi said the leaders can start debating the matter and help create a positive atmosphere in its favour, a leader, who attended the meeting, said.
The prime minister emphasised on the need for holding the polls together, saying a continuous cycle of elections across the country harms developmental works due to enforcement of the Model Code of Conduct, besides incurring a huge cost.
The NDA meeting was preceded by a meeting of the BJP Parliamentary Party Executive in which Modi and party president Amit Shah stressed on the need for maximum presence of party MPs in Parliament to support the government agenda during the Budget Session.
Absenteeism of a section of MPs during sessions has been a concern for the party leadership.
The government is keen on the passage of contentious triple talaq bill and also the OBC legislation, which envisages constitutional status for the OBC commission, in the session.
The triple talaq bill criminalises instant divorce by Muslim men.
The BJP Parliamentary Party executive also gave a standing ovation to Modi for his Davos speech and the presence of the ASEAN leaders.
A party leader said the prime minister also credited women Cabinet ministers, External Affairs Minister Sushma Swaraj and Defence Minister Nirmala Sitharaman, for the two events.
Modi spoke about the need for lawmakers to attend meetings of the parliamentary panels.
Modi underlined the importance of the Budget Session, which started today, and said key issues would be taken up.
The session began with President Ram Nath Kovind's address to a joint sitting of Parliament. Finance Minister Arun Jaitley also tabled economic survey and is scheduled to present the Union Budget, the last full budget of the Modi government, on February 1.
Source : timesofindia
This post first appeared on Daily Kiran, please read the originial post: here