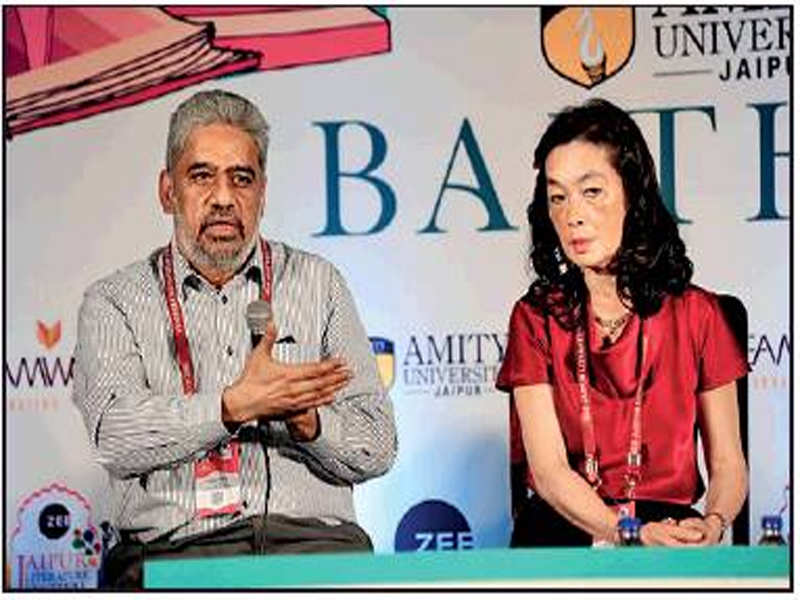 At this moment in time, there's arrogance about China. It's a nation that's cocky enough to make its own rules. "China thinks its moment has come. It's showing extraordinary confidence and self-assertion," commented C Raja Mohan, during the 'Ideas of China' session on Monday.
The Middle Kingdom is a far more complex society than the monolith it is often mistaken for.
"I want to depict individualities. The new generation isn't interested in politics anymore. It is creating a new sort of freedom, not freedom of democratic choice but freedom of individual choice," shared Nicolas Idier, a cultural attache with the French embassy in Delhi.
The China of the 20th century was marked by its failure to modernise, on the lines of the Japan of the Meiji Restoration period (1868 onwards). "There has been a series of uprisings and revolutions, almost non-stop, through the 20th century. But since 1990, growth and prosperity has brought stability," Raja Mohan pointed out.
Still, if democracy is ever to take root in China, it will only come from within. "It's not going to come from the West, it can't be imposed by the West," he argued, adding that "change won't come from popular revolt but from a breakdown of political consensus."
China analyst Tom Miller felt there's no desire on the part of the Chinese for a change in the political system. "The Chinese don't want chaos. The Communist Party holds China together. If China collapses, it will splinter into many kingdoms."
French Sinologist Anne Cheng, on the other hand, said she didn't mind China splitting up and becoming a federation.
"I don't mind the Communist Party collapsing!" To which Miller's response was that the average Chinese would be horrified. Source : timesofindia
This post first appeared on Daily Kiran, please read the originial post: here