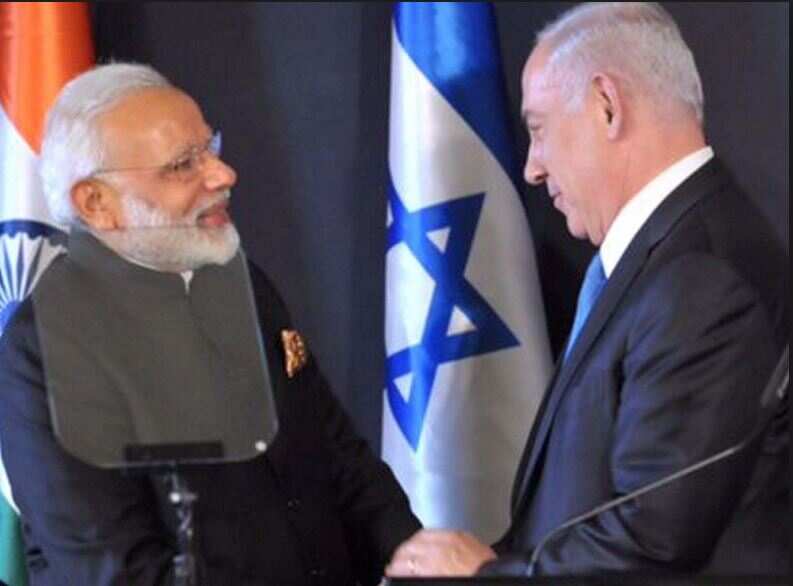 NEW DELHI: Israel, for the second consecutive year, has broken its tourism record of Indian arrivals reaching an all-time high of 31 percent growth from January to December, 2017 with around 60,000 Indian tourists visiting the country in 2017. This marks a whopping growth of 48 percent in the last two years, per the statistics released by Israel Ministry of Tourism (IMOT).
"2017 has been outstanding and by far the best year for Israel tourism in India and worldwide. By October, 2017 we already saw 49,000 Indians arrive in Israel, breaking previous records, and we were positive to close the year with 60,000 travelers to Israel from India. With over 20 million outbound tourists a year, India has been an important market for us and I am pleased to say that we have witnessed constant growth in the arrivals from the Indian market over the last 4 years," said director, Israel Ministry of Tourism India and Philippines, Hassan Madah.
"Introducing initiatives, including easing of the visa process, and with airlines in India and Israel expressing interest to increase connectivity between the countries, I am confident that this growth will help us achieve 1 lakh Indian arrivals in 2018," he added.
The Ministry of Tourism along with the Ministry of Foreign Affairs will continue to facilitate some changes for Indian travelers including relaxing some visa requirements for Indians who have completed travel to any Schengen countries, US, Canada, Australia or Israel, and express visa services through VFS.
With the recent visit of Israeli Prime Minister Benjamin Netanyahu to India and the historic visit of Prime Minister Modi to Israel, there has been a renewed interest in all travel segments among Indians to visit the Israel. It has also successfully helped strengthen relations between both countries and sparked an interest among Bollywood producers to shoot in Israel. During his visit to Mumbai Mr. Netanyahu hosted a 'Shalom Bollywood' gala dinner event, which was attended by the likes of Amitabh Bachchan and Karan Johar, where he extended an open invitation to Indian filmmakers to create magic onscreen by choosing to shoot in the beautiful locale of Israel.
Israel recently witnessed its first ever Bollywood collaboration; The Ministry of Tourism partnered with Dharma Productions to shoot a song in Tel Aviv and Jaffa for their upcoming movie 'Drive' starring Jacqueline Fernandez and Sushant Singh Rajput. In 2017, Bollywood filmmakers Imtiaz Ali and Vishesh Bhatt, along with a few others, also visited the country to explore co-production possibilities while Ali Bhatt, Ranbir Kapoor and Ayan Mukherjee visited Israel to begin preparations for their upcoming movie.
Israel's national airline El Al recently announced to increase its direct flight frequency between India and Israel. Air India and Arkia have also expressed interest to begin operations soon and introduce direct flights between Israel and India.
Source : timesofindia
This post first appeared on Daily Kiran, please read the originial post: here