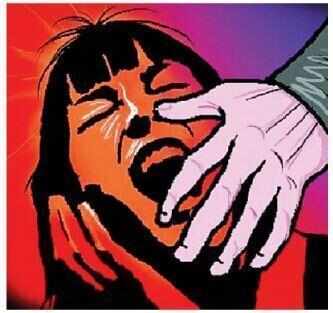 NEW DELHI: An Indian-origin scientist in Canada, who had suffered sexual Abuse during her childhood, met Union Minister Maneka Gandhi here today and appealed to her to bring legislative amendments to allow victims to report such crimes even years later.
The 51-year-old woman had suffered abuse at the hand of a member of her extended family for nearly seven years between the age of six and 13.
According to her, when she approached Chennai Police to file a complaint last year, they said their hands were tied and that they didn't know how to help her since a lot of time had elapsed since the crime.
The stringent Protection of Children from Sexual Offences (POCSO) Act, which came into force in 2012, is not applicable to Sexual Abuse committed prior to its enactment.
Crimes such as digital penetration and oral sex under the old law need to be reported within two years of the incident.
Under the Criminal Law Amendment Act of 2013, the definition of rape was expanded to include non-penile penetration and oral sex, but this too can't be applied retrospectively.
The woman says enabling latter-day reporting can prevent many more children from falling prey to sexual crimes.
"Both the policy and the general attitude (of the police) is that you can't file a complaint, if you are an adult survivor. A lot of child abusers are repeat offenders. For me, it is not only a matter of personal justice but also a matter of protecting children of today from repeat molesters," she told PTI.
It was many years after she managed to put an end to the abuse that she discovered that she was not the only victim of her perpetrator and her cousin, too, had been similarly assaulted.
"I feared that many other children could have been similarly traumatised and, maybe, if I had done something I could have stopped that," said the scientist, who moved to Canada in the late eighties.
A third survivor, also known to the family, opened up as late as last year about her abuse at the hand of the same man.
"Maneka Gandhi has asked the National Commission for Protection of Child Rights to look at various nuances of the issue before we take a view on this matter," a spokesperson of the ministry said.
DMK MP Kanimozhi, who accompanied the woman, told PTI that she would raise the matter in Parliament in the second half of the budget session.
The woman will be meeting NCPCR chairperson Stuti Kacker tomorrow.
Her petition on Change.org has already crossed one lakh signatures.
"My molester is free to abuse other children while I am helpless to stop the crime. I am not willing to accept that," she declares in her petition, seeking legislative changes.
Her demand gets support from Senior Lawyer Indira Jaising. "The problem often is that even after attaining majority, a woman may not be emotionally ready to prosecute, especially a family member, and it is here that the law needs amendment," she said.
Another senior lawyer Rebecca John, however, recommends caution. "While it is true that cases of child sexual abuse often go unreported because survivors are traumatised and they don't have the courage to complain until they find their voice much later, we must not jump into making changes in the law by allowing very old cases to resurface," she says.
She also wonders that if very old cases were allowed to be probed now, how does it safeguard those on the other side of the fence.
"Law is not based on the experiences of one individual but has universal application and before you tinker with it, one has to look at the far-reaching impact it will have," the senior lawyer argues, adding that with time passage of time evidence becomes virtually non-existent.
The scientist says that while there is reluctance to revisit an old case where physical evidence might be difficult to obtain, globally "progress has been made in collecting collaborative evidence to increase the reliability of oral testimony".
The Statute of Limitations, which lays down the maximum time after a crime within which a victim has to file a complaint, prohibits adult survivors of child sexual abuse, where there is no penile penetration, to seek justice.
If the offence is punishable with fine then it needs to be reported within six months. A crime carrying a term not exceeding one year has a period of limitation of a year. If a crime is punishable between one and three years, then it has to be reported within three years and for anything beyond three-year jail term, there is no time restriction for reporting the crime.
Source : timesofindia
This post first appeared on Daily Kiran, please read the originial post: here