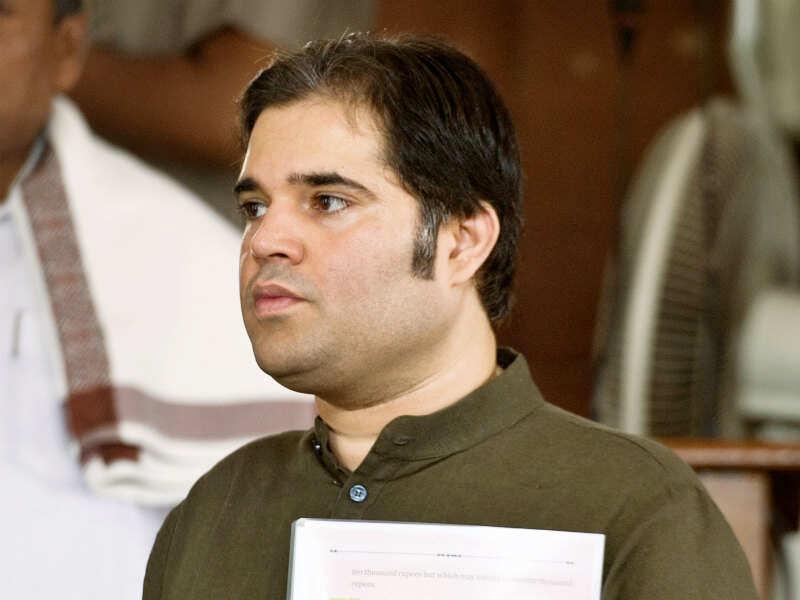 MATHURA (UP): The Apna Dal (Sonelal), an ally of the ruling BJP in Uttar Pradesh, on Monday agreed with BJP MP Varun Gandhi's suggestion to rich parliamentarians to forgo their salaries for the remaining term of the current Lok Sabha.
"If the amount saved from their (Lok Sabha MPs) salaries is spent on the developmental work in their constituencies, it would be a blessing in disguise to that area," Arvind Sharma, spokesperson of the Apna Dal(S), said.
Varun Gandhi had written a letter to Lok Sabha Speaker Sumitra Mahajan urging her to initiate a movement to encourage economically advantaged Lok Sabha members to forego their remunerations for the remaining term of the Lower House.
"A voluntary exercise such as this (forgoing salaries) would send a positive message across the nation regarding the level of sensitivity we possess as elected representatives," the Sultanpur MP had written in the letter.
The Apna Dal spokesperson also claimed that Union minister and Apna Dal leader Anupriya Patel's "dream" of constitutional status to the OBC Commission is likely to be realized after the election to a few Rajya Sabha seats in the state.
"The Prime Minister (Narendra Modi) is very sensitive about it. The bill, in spite of getting green signal in the Lok Sabha, could not be passed in the Rajya Sabha owing to lack of majority. However, after the Rajya Sabha elections in April, there would be no problem in getting a clearance," Sharma hoped.
He said the state government would make an all-out effort in the forthcoming Uttar Pradesh Investors' Summit, slated for February 21 and 22, to ensure that the state becomes a "pharmacy hub".
Source : timesofindia
This post first appeared on Daily Kiran, please read the originial post: here