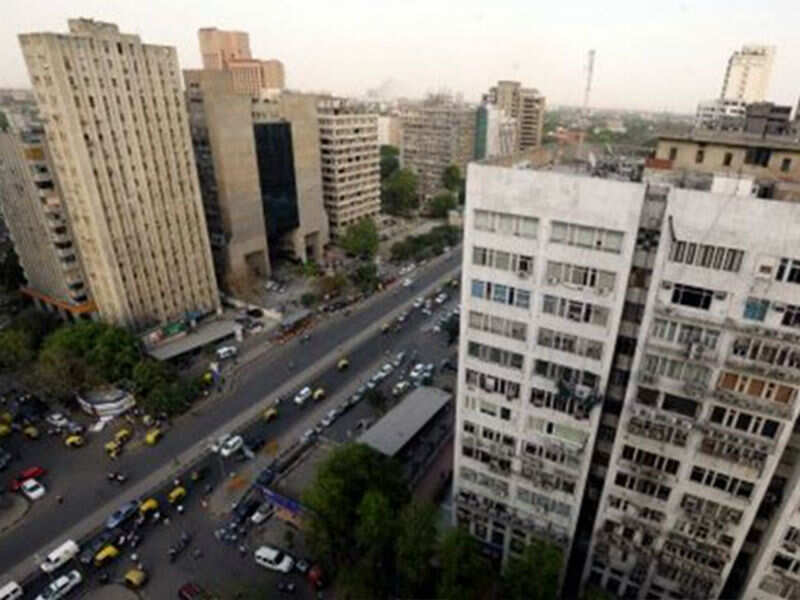 NEW DELHI: Mumbai has the highest share of Vacant Houses among 19 major cities while Gurgaon ranks first in terms of the share of vacant houses to the residential stock in the city, according to the Economic Survey, which was presented in Parliament on Monday.
Quoting data from the Census of India 2011 and the 2017 data of IDFC Institute, the report says Mumbai has 4.8 lakh vacant houses, followed by Delhi at three lakh and Bengaluru with equal number of vacant housing units. "In terms of share of vacant houses to total residential stock, Gurgaon ranks highest (26%)," the report says.
Gurgaon in the National Capital Region and Greater Mumbai are the two major real estate markets in the country. There have been reports of investors parking their money in the real estate sector and preferring not to rent them out.
The report points to unclear property rights, weak contract enforcement and low rental yields as important factors that are likely to have made landlords opting to keep their built houses vacant. It also says the spatial distribution of the new real estate may also be an issue as the vacancy rates generally increase with distance away from the denser urban areas.
Citing an example, the report says in the Mumbai Metropolitan Area (MMR), vacancy rates are higher in the districts of Thane and Raigad than in the denser "island city" and the suburbs.
While admitting that India's housing requirements are complex, the Economic Survey has pointed out that till now policies have been mostly focused on building more homes and on home ownership. "We need to take a more holistic approach that takes into account rentals and vacancy rates. In turn, this needs policy-makers to pay more attention to contract enforcement, property rights and spatial distribution of housing supply vs demand," the report said.
The housing and urban affairs ministry is yet to come out with Rental Housing Policy and Model Tenancy law, though these were identified as two priority areas soon after the Narendra Modi government came to power. Both the policies need Cabinet approval and the state governments will be at liberty to enforce them.
These two policies are crucial considering that about 12.4% of the already built houses are lying vacant in urban India. Maharashtra has the highest number of vacant houses (slightly more than 20 lakh) followed by Gujarat (around 12 lakh), according to the Survey report. Among the states, Gujarat has the highest share of vacant houses to the total residential stock (18.5%), followed by Rajasthan (17.3%) and Maharashtra (16.39%). Source : timesofindia
This post first appeared on Daily Kiran, please read the originial post: here