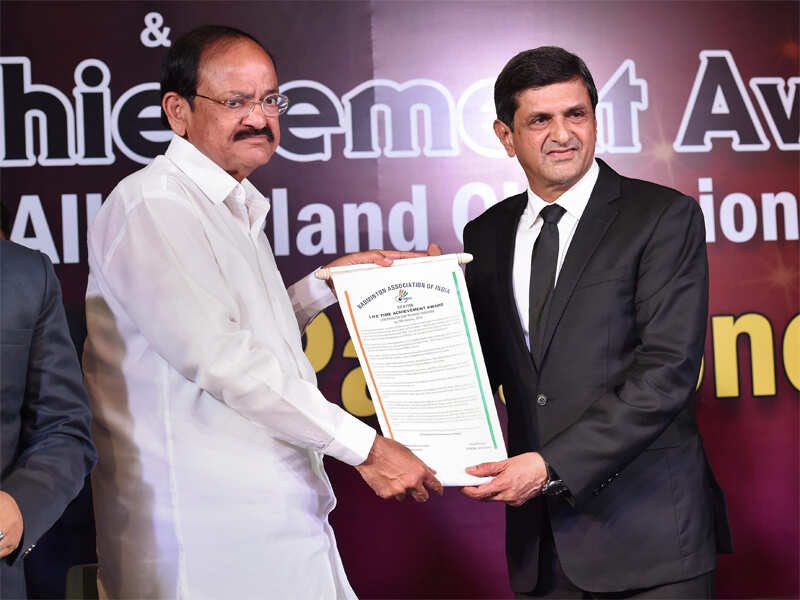 NEW DELHI: Vice President Venkaiah Naidu conferred Badminton Association of India (BAI) Lifetime Achievement Award to 1983 World Championship medallist Prakash Padukone on Monday evening.
Terming Padukone a "grand legend of a great game", Naidu said that the 62-year old has not only brought many honours to the country but also inspired the nation through his "sheer passion, grit and determination".
Naidu said that he remembered the playing days and the medals won in the honour of the country by Padukone despite lack of sports facilities in India during the 1980s.
The Mysuru-born had won gold medals at the 1978 Commonwealth Games and the All England Championships in 1980.
Naidu said that talent and merit should be felicitated.
"I am sure this felicitation of Padukone will inspire others. I remember the gratitude and support I got from the BAI and the Karnataka state association during my playing time. I would like to thank my family, my friends, fellow players of my playing days," he said.
"I am delighted the way the sport has progressed in the country. We are winning medals at major competition and throwing new talents to the bigger field.
"Nowadays, media coverage has grown, sponsorships are also coming players' way and the nnumber of tournaments have also increased," he added.
"Badminton has become the second biggest sport after cricket in the country."
Padukone, however, urged the BAI to not rest on laurels. He stressed that more talents needs to be tapped especially in small towns and cities.
He also said that BAI's long-term goal should be to have an academy in each state.
Padukone was present at the evening alongside his wife Ujjwala, and daughters, Deepika, a noted Bollywood actress, and Anisha.
Source : timesofindia
This post first appeared on Daily Kiran, please read the originial post: here