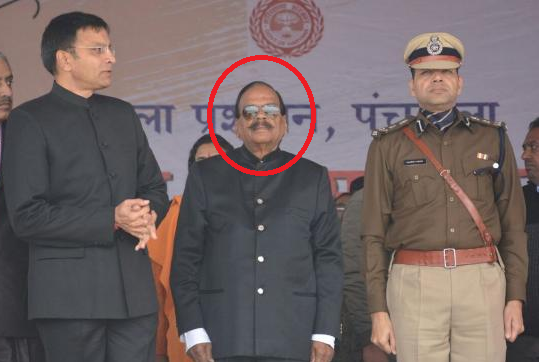 NEW DELHI: A former Haryana policeman who was found guilty of molesting 14-year-old Ruchika Girhotra was an invited guest, sharing the dais with Haryana government officials and other dignitaries, at a Republic Day event in Panchkula.
Former Haryana director general of police SPS Rathore was reportedly seated in the front row at the district-level parade along with the superintendent of police, and he even took the guard of honour.
A special CBI court in 2009 – 19 years after the incident – found Rathore guilty of molesting the Chandigarh teenager; that conviction was then upheld by the Supreme Court in 2016.
14-year-old Ruchika was molested by Rathore at his home office in Panchkula, on August 12, 1990. She and one witness reported the incident to the police. Three years later, the teenager committed suicide, allegedly due to harassment by police officials over the case.
The victim's family and friends were devastated that the convicted molester was honoured by the Haryana home department and called the entire incident "disgraceful".
"It is shameful and disgraceful that Haryana government felt the need to express solidarity with such molesters. We have no words to describe how we feel. We still can't believe the Haryana administration did this," said a member of Girhotra's family.
What shocked the victim's family more was that the same event honoured Late Anand Prakash, one of the key crusaders in the case, who fought the legal battle for 26 years against Rathore. Prakash died on January 12 this year.
Rathore, who retired in 2002, was an inspector general of police when he molested Girhotra.
Source : timesofindia
This post first appeared on Daily Kiran, please read the originial post: here