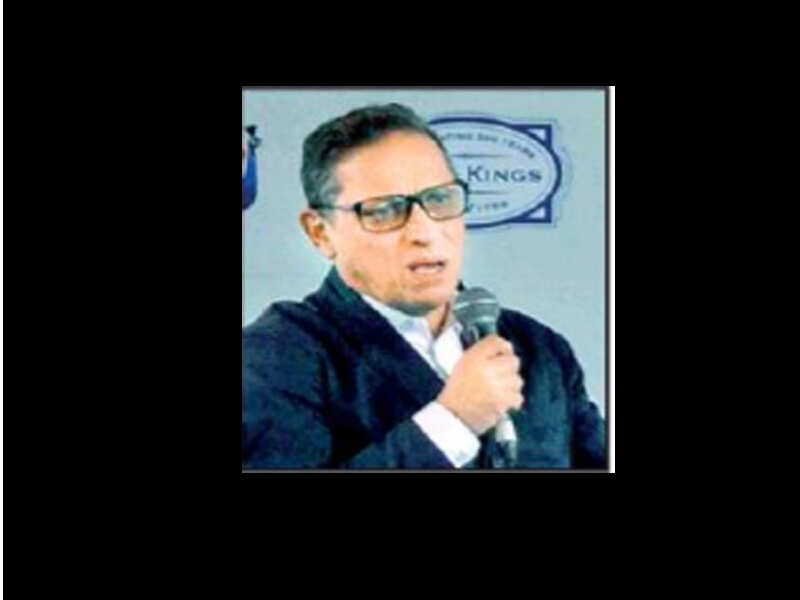 "Incompetence is a better explanation of human activity than conspiracy," said noted American journalist Peter Bergen when explaining why he thought that Pakistan was not aware that Osama Bin Laden had taken refuge in its territory.
Laden was the most dreaded terrorist in the world after the 9/11 attacks. But those who have met him and researched extensively about his life, attribute to him an almost "cleric" like demeanour. His death at the hands of the US was described as 'sheer chance'. During a freewheeling discussion on him at the JLF on Sunday, with authors Adrian Levy, Cathy Scott-Clark, Bergen said that ISI had most likely never known that he was hiding on Pakistan soil.
Describing his first meeting with the then chief of Al Qaeda, Bergen, who has authored several books on the terrorist, said that he was expecting a table thumping revolutionary. But bin Laden "carried himself like a cleric and spoke very quietly even though his words were full of anger for the United States".
On the snoop attack at his hiding place in Pakistan's Abbottabad in which he was finally killed, Bergen said that there was no evidence to suggest that Pakistan knew of his whereabouts.
Levy and Scott-Clark, who have co-authored 'The Exile', a book on bin Laden, shared the same opinion.
"I had a conversation with a senior director general in the ISI. He said if it wasn't for the media and for authors like us, the ISI would have a terrible reputation. He explained that when they go through the exam, those who score lowest land up in the ISI," Scott-Clark said.
Former Indian diplomat T C A Raghavan though maintained that it wasn't incompetence on the part of Pakistan as much as "dysfunctionality". "If the then Pakistani president Pervez Musharraf had known about this in 2007, when he had his back to the wall and when there was so much international pressure over him, wouldn't he have used this card? However, Bin Laden was there for so long that it is impossible that nobody knew. This was a systemic issue about how information was evaluated and fed into the system," he said.
Source : timesofindia
This post first appeared on Daily Kiran, please read the originial post: here