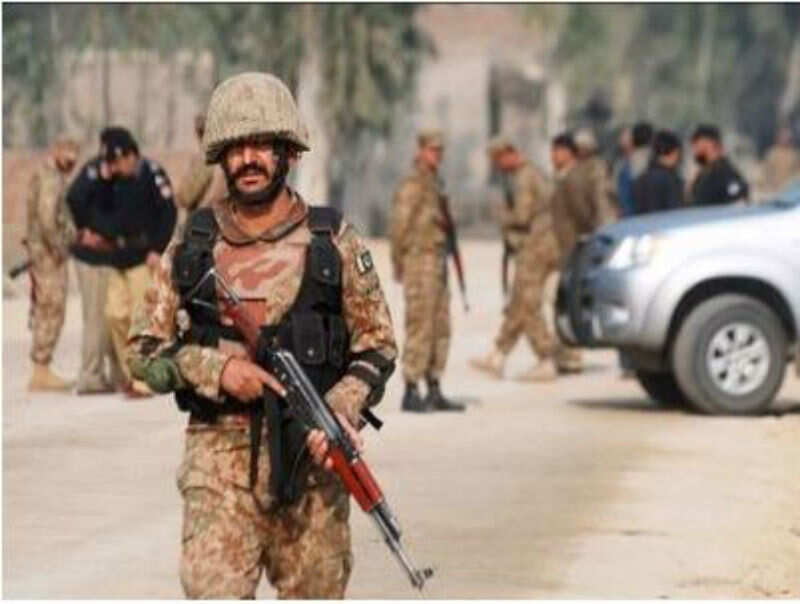 NEW DELHI: Pakistan Army has been supplying military equipment to Lashkar-e-Toiba in Kashmir and Taliban in Afghanistan, claimed Afghanistan envoy to the US Majeed Qarar, today.
The allegation was made following an attack on the Afghan Military Academy in Kabul by a group of suicide bombers earlier today. At least five soldiers were killed in the attack and 10 wounded.
"The night vision goggles found with Taliban attackers in Maiwand's ANA base were Military Grade Goggles (not sold to the public) procured by Pakistan Army from a British company and supplied to Lashkar-e-Tayyeba in Kashmir and Taliban in Afghanistan. Lashkar-e-Tayyeba is an international terrorist organisation", Qarar tweeted.
The night vision goggles found with Taliban attackers in maiwand's ANA base were military grade goggles (Not sold t… https://t.co/tFQzw2u4sQ

— Majeed Qarar (@MajeedQarar) 1517193671000
Qarar's claims about the Pakistan army supplying Kashmir-focussed LeT bolster India's contention that terror in the state is being fomented by the Pakistani establishment.
While the US acknowledges that Pakistan harbours terrorists and gives them safe haven, its focus has for long been on Afghan-oriented terrorists and not the LeT, which is run by 26/11 Mumbai terror mastermind Hafiz Saeed. The US did designate Saeed and the LeT a terrorist and a terror group, respectively, after the 2008 Mumbai attack, but it didn't press Pakistan much on the issue.
However, after LeT founder Saeed was freed from house arrest in November by a Lahore high court order, the US has several times urged Pakistan to "do the right thing" and take action against him.
Earlier this month, the National Investigation Agency filed a chargesheet against Saeed, Hizbul Mujahideen head Syed Salahuddin and 10 others in the Jammu and Kashmir terror funding case alleging that they along with their Pakistani handlers, separatists, stone-pelters and terrorists are creating an atmosphere of terror and fear in Kashmir.
Source : timesofindia
This post first appeared on Daily Kiran, please read the originial post: here